How to get the most out of your baleage
The latest management techniques to preserve forage with baleage will be featured at MSU Agriculture Innovation Day.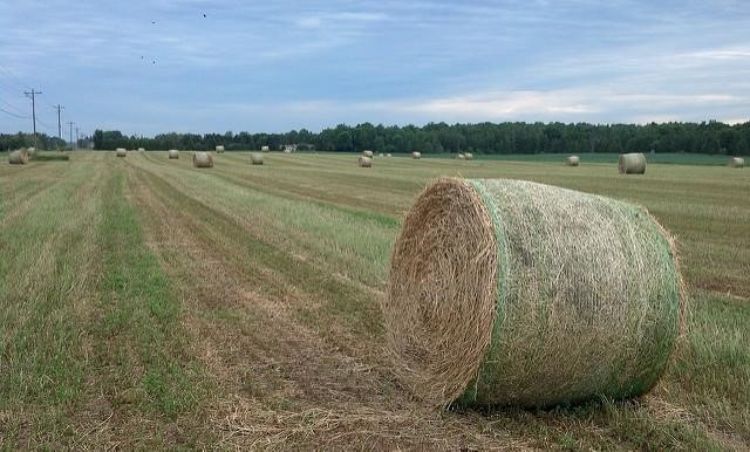 When comparing chopped and baled silages, many management principles are identical. However, there are a few key differences that farmers should be aware of if they are considering baled silage, including a slower fermentation rate, different moisture recommendations, and simpler storage and marketing options.
New research on best management practices for producing baled silage will be presented at the upcoming Michigan State University Agriculture Innovation Day, Aug. 24, 2017, at the Lake City Research Center, where participants will be able to see up close how moisture levels affect the forage quality.
Wayne Coblentz, research agronomist/dairy scientist for the U.S. Department of Agriculture Agricultural Research Service (USDA-ARS), will discuss why a farmer may want to produce baled silage and how to achieve the best results during harvest.
"Baled silage is growing in popularity because it produces a high-quality forage for livestock and also gives growers more low-cost storage options," Coblentz said. "During the session, we'll be going over fermentation characteristics of baled silage and the basic management strategies for appropriate bale moisture, plastic applications, storage and handling."
Research has shown that baleage is a better quality feed than dry hay, and growers don't need to wait for "good drying days" to harvest. Wrapped bales also are easy to store and can be sold during good harvests.
MSU will host the second annual MSU Agriculture Innovation Day: Focus on Forages and the Future Aug. 24 at the Lake City Research Center in Lake City, Michigan. During the event, Coblentz will speak with farmers and researchers about how to produce the best baled silage and what management techniques to consider.
Participants will be also get the chance to see firsthand the effects of moisture levels on baled silage. Slices of silage at various moisture levels will be available for participants to examine.
"Baled silage is a high-quality forage with tons of flexibility," Coblentz continued. "It can be adapted for beef and dairy operations regardless of farm size."
Coblentz is one of many speakers set for MSU Agriculture Innovation Day. The all-day program, which runs from on Aug. 24 from 12:30 p.m. to 9 p.m., which will provide opportunities to learn the latest research on silage production, double cropping, reduced-lignin alfalfa, and grass-fed beef, among others.
MSU Agriculture Innovation Day is an annual event focusing on in-depth education on critical topics. The event rotates to various locations throughout the state to give farmers access to experts who can help them improve their businesses while maintaining environmentally sound practices on their farms. To learn more about the event and the sessions being offered, visit msue.msu.edu/msuaginnovationday. Pre-registration is encouraged, but not required.