How to increase your child's leadership skills during summer
Ideas for utilizing family time to practice leadership skills.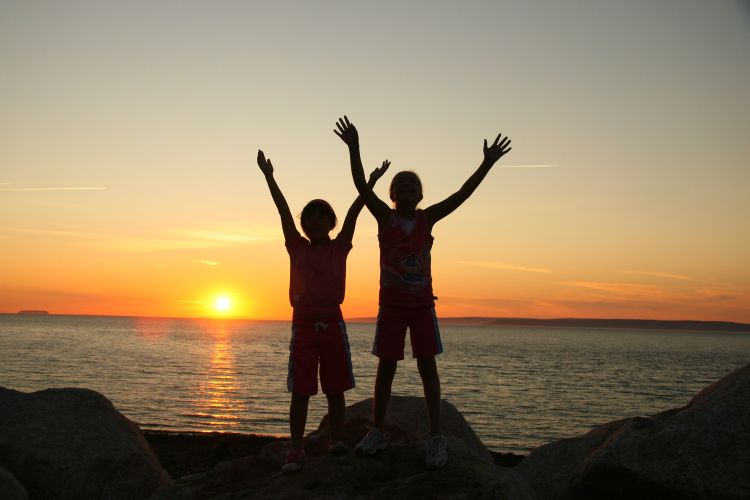 Summer can be structured differently than the school year, which gives children the opportunity to try out new skills in different settings. Michigan State University Extension has many resources for summertime family fun and recommends using this time as an opportunity for youth to practice leadership skills.
Many youth will attend camps or workshops in summer, which will help them learn different skills. Whether they learn about basketball, basket-weaving or how to code a video game, they now have something they are really excited about. Capitalize on this excitement and ask your children to teach these skills to other family members or friends. Learning how to explain and demonstrate what they learned to others is a valuable skill and will allow your child a place to build confidence.
Youth can take turns organizing family activities such as a game night, a trip to the beach or even a family reunion or get-together. Encourage them to make a list of all the supplies needed (Who will be responsible for each thing?), think through the timeline (Do they need to get a park permit ahead of time?) and do the research needed to make sure everyone has a good time (Is there wheelchair access for Cousin Charlie?).
Ask questions to help them think through the entire activity, but allow them to make their own decisions and plans. The more responsibility they can take on their own, the more sense of ownership they will have. If something doesn't work out, frame the experience as a learning moment and help them think about what they might do different next time. Don't forget to celebrate and name the things they get right and the skills they practice.
Children who are not yet ready for organizing activities can still take steps to increase their skills. Doing any one of the tasks listed above (instead of the whole thing) can help them gain skills in an age-appropriate way. They could also take responsibility for a pet to help them learn how to follow-through on obligations on a regular schedule. Another idea may be helping to write a grocery list to help them see the bigger picture of how an event, like dinner, gets planned ahead of time.
Instead of thinking of summertime as just play time, use the opportunities to build leadership skills. Doing this, your kids can take an active role in family responsibilities and everyone can learn together.
To learn about the positive impact of Michigan 4-H youth leadership, citizenship and service and global and cultural education programs, read our 2016 Impact Report: "Developing civically engaged leaders." Additional impact reports, highlighting even more ways Michigan State University Extension and Michigan 4-H have positively impacted individuals and communities in 2016, can be downloaded from the MSU Extension website.