I missed a house payment – now what?
Five steps to try to work something out with your lender.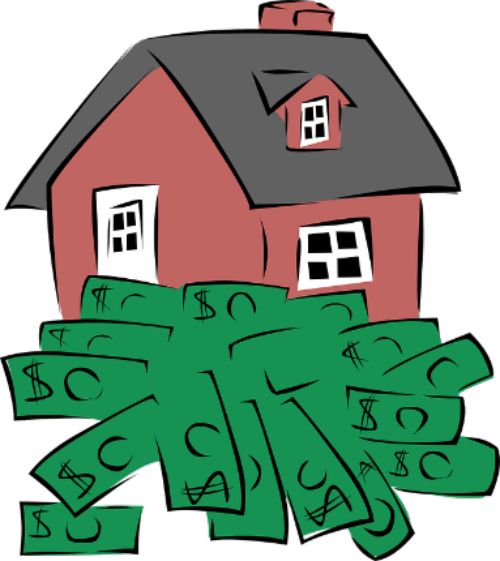 About five percent of homeowners are currently behind on their mortgage payments, according to the Board of Governors of the Federal Reserve System. Life sometimes happens, and you incur a large unexpected expense or a reduction in income. You make choices about which bills to pay. If you are in this situation, you can take five steps to try to get caught back up with your mortgage payment.
Assess your current financial situation. Write your budget, including monthly income and expenses. Then analyze if any of your spending habits need to be changed. Determine what can be realistically done and include all family members to be honest about your current situation.
Prepare a workout plan. Prepare answers for the many questions your servicer will ask.


What are your GROSS and NET monthly i1ncome amounts?
Who pays your property taxes and homeowner's insurance?
If your cash flow is negative, can you increase your income with a second job? When you review your payroll deductions, can you reduce some to maximize your take home pay?
Can any flexible expenses be decreased or eliminated, such as cable TV, cell phones, eating out?
Could you stop using credit cards?
Is your home affordable? Lenders use the guidelines of about 31 percent of gross income for house payments. Your debt ratio should be no more than 11 percent of gross income by lender's standards.
What hardship caused the missed payments? Was it unemployment or a reduced pay? Perhaps illness or disability? Did your relationship change, like divorce or separation? Did your adjustable rate mortgage payment increase? If your property taxes or insurance are escrowed, did those cause your payment to increase?

Gather the documents your servicer will need: your monthly budget, proof of income from all sources, a hardship letter, and any other information about your situation.


Proof of income includes 2-6 months of the most recent income statements (like pay stubs) and benefits statements for unemployment, social security, food assistance, etc. for every person listed on the mortgage. You will also need to provide recent monthly bank statements and your recent years federal income tax returns.

Write a simple, short hardship letter by describing your past, present, and future situation about the mortgage crisis. State that you want to keep your house or you want to sell your house. Explain what you have done to help yourself, like analyzed your budget and cut expenses or added income. State that with help, you are sure that you can overcome this situation. Be hopeful and positive.

Answers you need: Think through and write down your questions for the mortgage company. Keep a record of all communication including calls and letters between you and your lender noting dates, times, names and employee identification, and phone numbers. Purchase a notebook to organize your records.
Make the phone call to your servicer. The phone number is on your monthly mortgage statement. Ask to speak to someone in the loss mitigation department and ask for a workout package. A workout package is an agreement between you and your lender that outlines how you will pay your mortgage default and avoid foreclosure. To negotiate a workout package, know what you need and what you are able to give. Be assertive, but not rude.
Quick action is necessary. Foreclosure can start in four months, and a Sheriff's Sale can happen in five months. For more information on the timeline, see "The Foreclosure Process in Michigan" Do not wait! The sooner you act, usually the more options you have. Call the mortgage company as soon as the budget and hardship letter are complete. Open all your mail. Be proactive.
Your lender will mail you a workout package. Fill out the workout form promptly, keep a copy for your records, and send the form back by fax or certified mail. Include your hardship letter. When your lender asks for additional documents, send them promptly. Keep communicating with your lender for best results.
If making a call to the servicer creates anxiety for the homeowner, it is important to contact a U. S. Department of Housing and Urban Development (HUD) certified counseling agency (Housing Counseling (800) 569-4287) and ask for help or visit the HUD Housing Counseling website to find a local housing agency.