ID Lighting & Environmental Systems Project 2: The Knight Cap - Falling Leaves
ID Lighting & Environmental Systems Project 2: The Knight Cap - Falling Leaves by Maria Vondrasek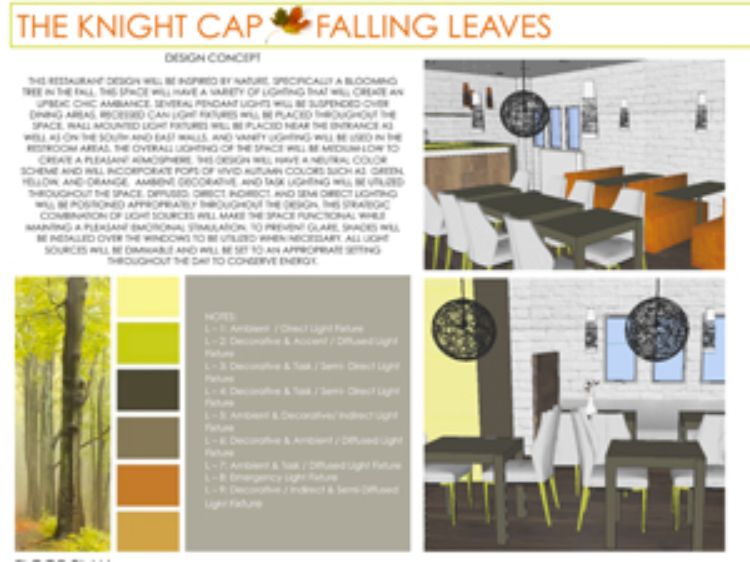 Author: Maria Vondrasek
Class: IDES 350 Interior Design Lighting & Environmental Systems
This restaurant design will be inspired by nature, specifically a blooming tree in the fall. This space will have a variety of lighting that will create an upbeat, chic ambiance. Several pendant lights will be suspended over dining areas, recessed can light fixtures will be placed throughout the space, wall-mounted light fixtures will be placed near the entrance, as well as on the south and east walls, and vanity lighting will be used in the restroom areas. The overall lighting of the space will be medium-low to create a pleasant atmosphere.
This design will have a neutral color scheme and will incorporate pops of vivid autumn colors, such as green, yellow and orange. Ambient, decorative and task lighting will be utilized throughout the space. Diffused, direct, indirect and semi-direct lighting will be positioned appropriately throughout the design. This strategic combination of light sources will make the space functional, while maintaining a pleasant emotional stimulation.
To prevent glare, shades will be installed over the windows to be utilized when necessary. All light sources will be dimmable and will be set to an appropriate setting throughout the day to conserve energy.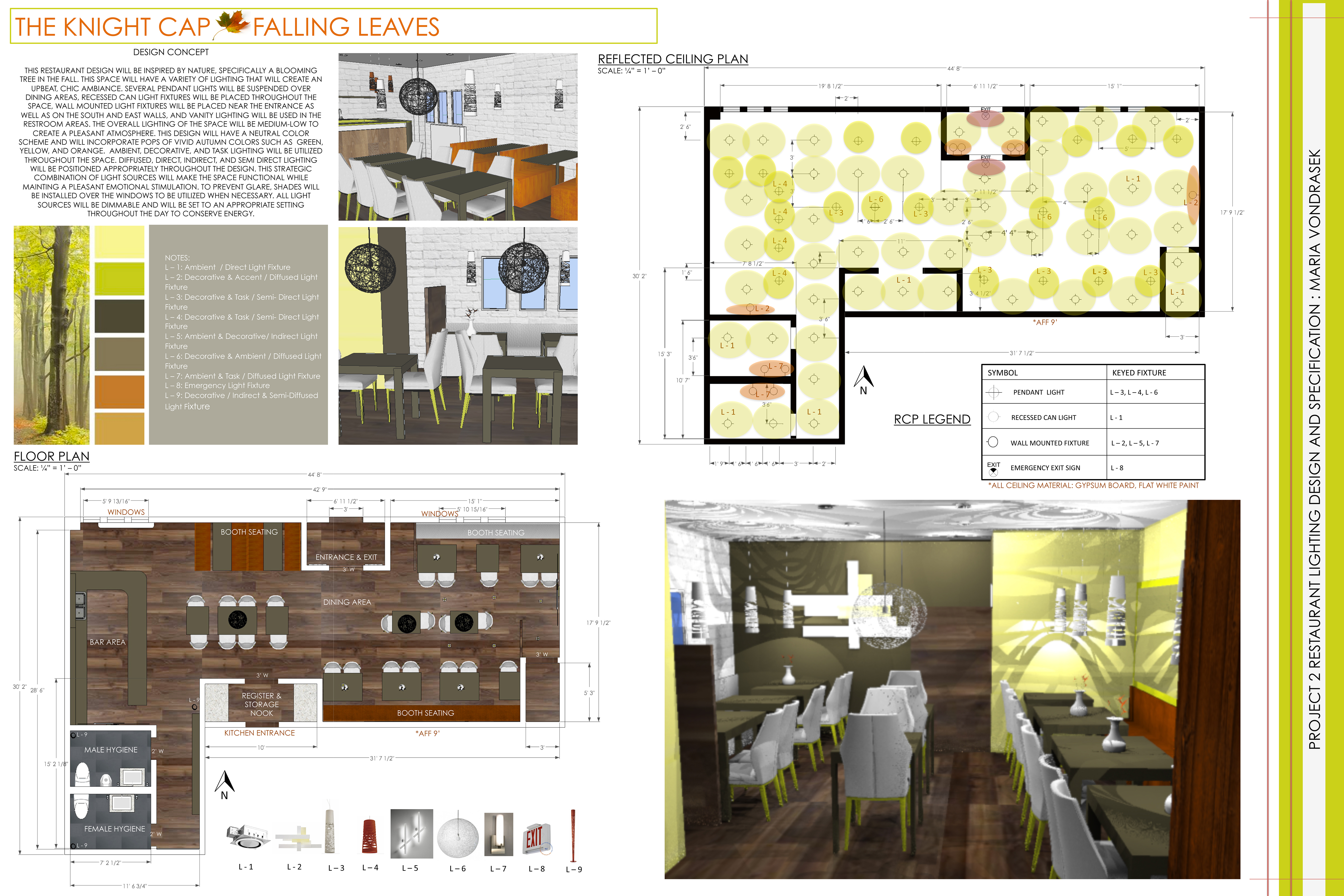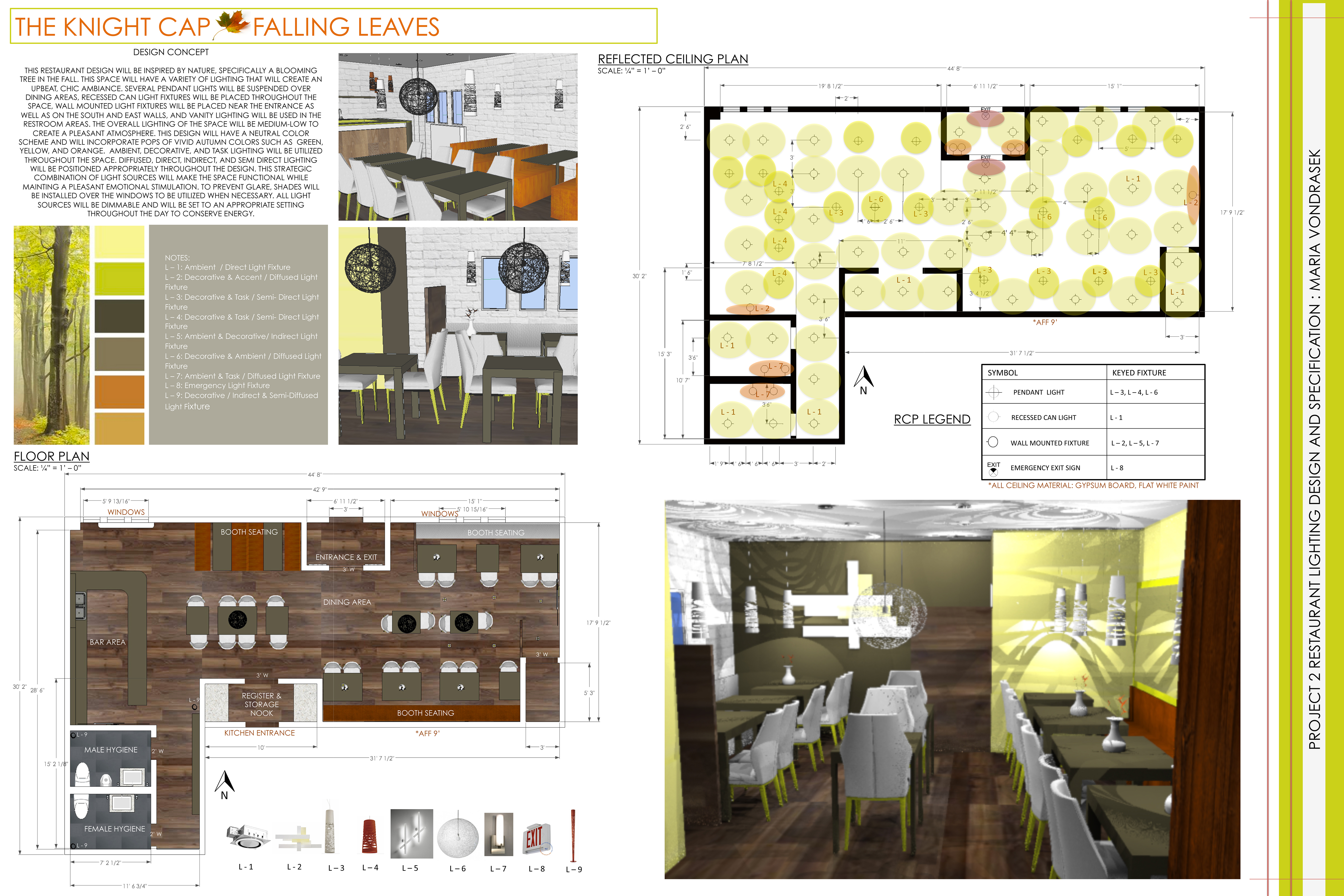 This Restaurant Lighting Design and Specification Project board (1 of 1) by Maria Vondrasek features a lighting solution for a restaurant, including a concept statement, an image of inspiration, a rendered floor plan, lighting selections and key, a rendered reflected ceiling plan and three rendered perspective views of the dining area.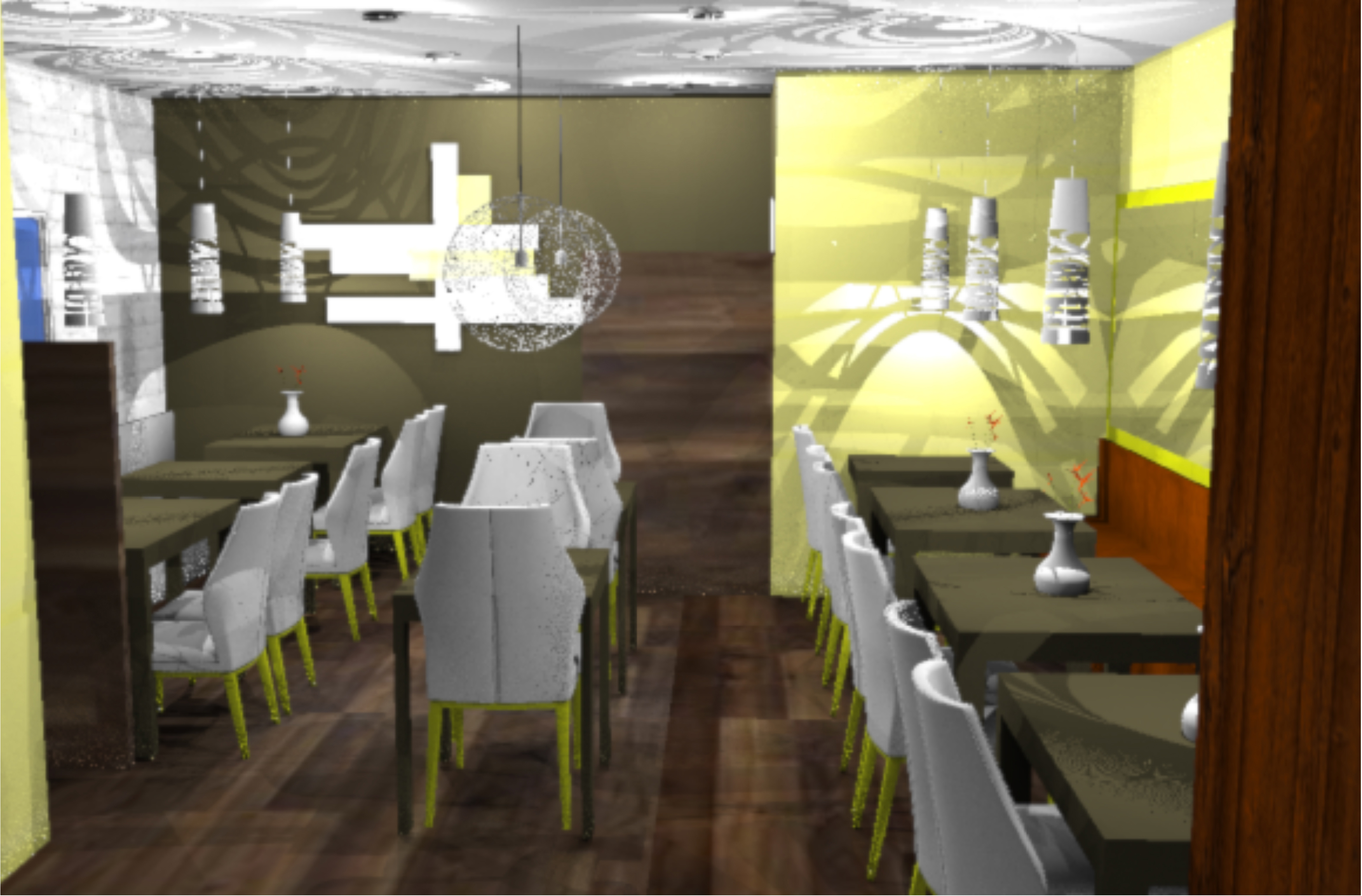 This rendering by Maria Vondrasek shows a perspective view of east side of The Knight Cap restaurant dining area, including ceiling- and wall-mounted diffused and semi-direct light fixtures.