ID Synthesis I Project 3: City Regenerated
ID Synthesis I Project 3: City Regenerated by Lynne Davis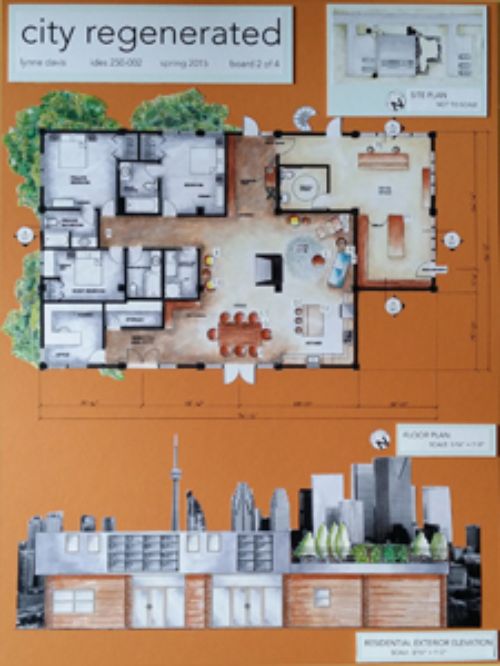 Author: Lynne Davis
Class: IDES 252 Interior Design Synthesis I
Function
The space will be used as a retreat for author, Barbara Kingsolver, age 60; and artist, Sean Martindale, age 30. There will be a residential space for the author and the artist, as well as a retail space for the artist that will remain barrier free. The flow of each space will be separate with separate main entrances. However, the artist will have controlled access to the retail space from within the residential space. The residential space will include both public and private spaces, and the author will require an office within the private area. The space will also include an outdoor entertainment area and garden.
Form
The structure will be located within the City of Toronto to allow Martindale to continue his living art installations within the city center. The space will take advantage of sunlight and beautiful urban views. The style of the structure will be modern with an analogous color scheme of red, yellows and oranges with an accent of blue. Both artist and author are concerned for the environment; therefore, the space will incorporate as many energy-saving and environmentally conscious materials as possible. Martindale's specific chair will mimic his installations in reuse and organic form.
Economy
There will be an unlimited budget for this project to accommodate the sustainable design and high-end finishes.
Time
The residential space will be used all year and at any time of day. The retail space will also be used year round; however, it will only be open during the time specified by Martindale.
This board (1 of 4) by Lynne Davis features a problem statement; a client profile for author Barbara Kingsolver and artist Sean Martindale; a criteria matrix, an adjacency matrix, and an adjacency bubble diagram, all with a combined key.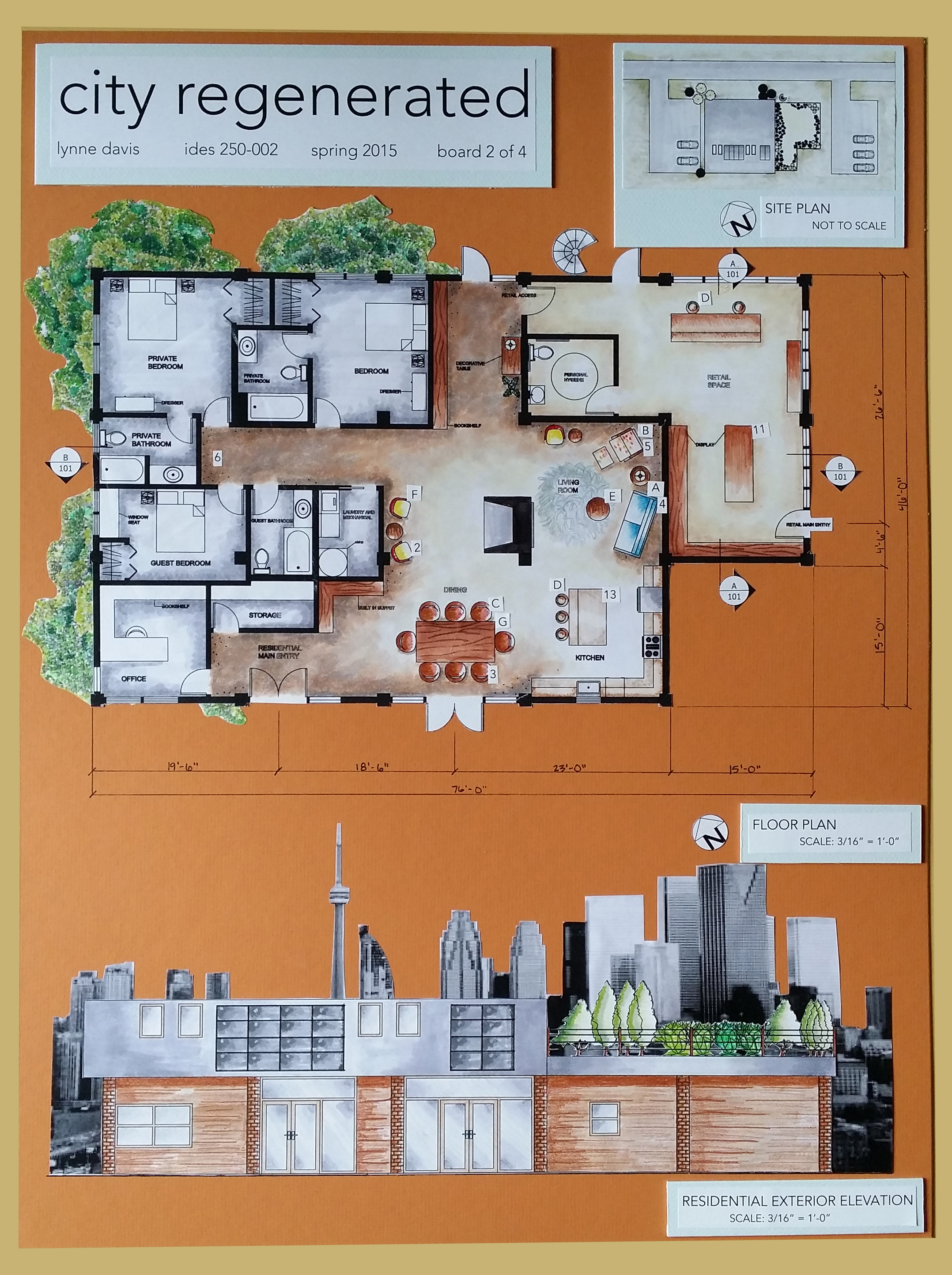 This board (2 of 4) by Lynne Davis features a hand-drafted site plan, a hand-drafted floor plan, and a hand-drafted residential exterior elevation.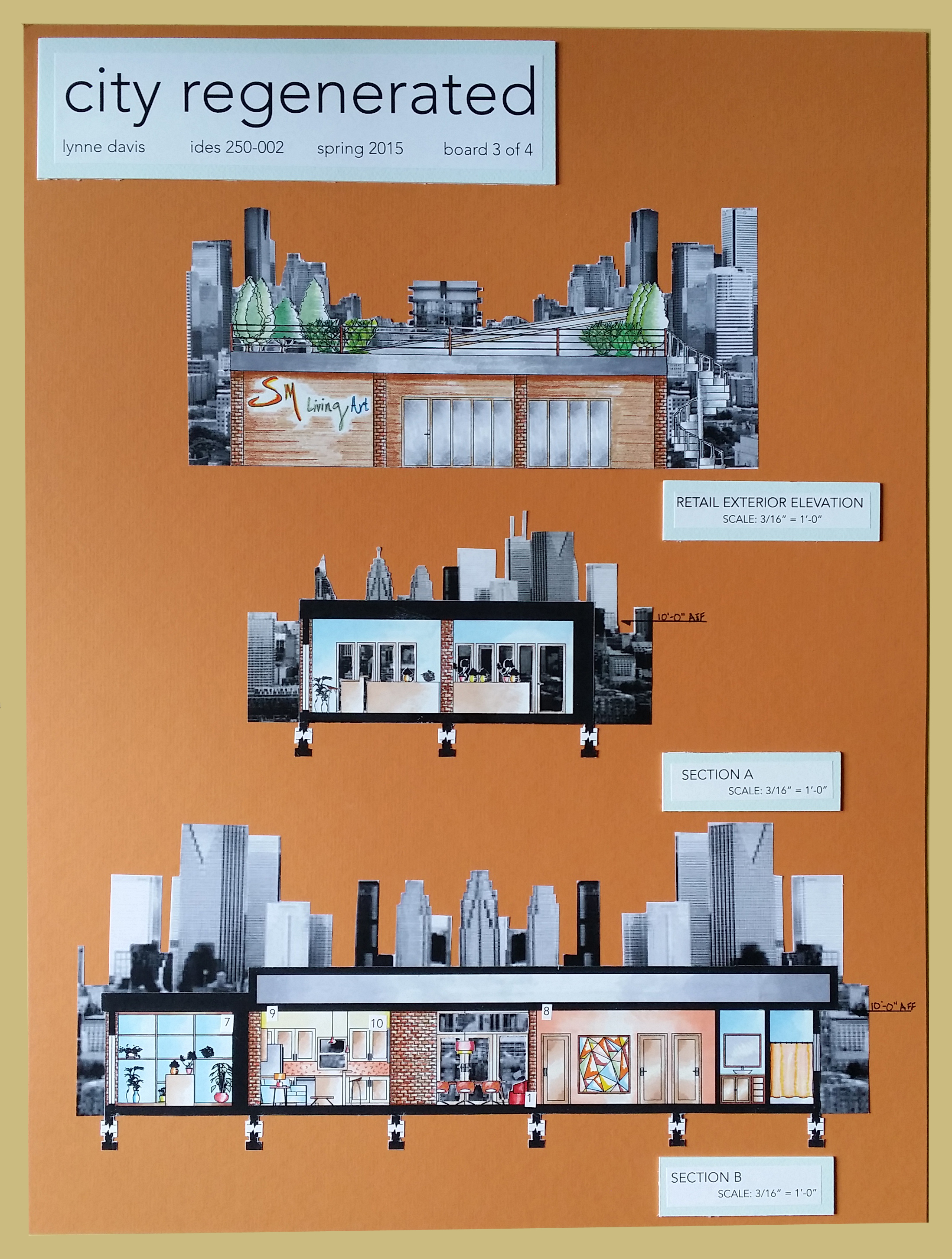 This board (3 of 4) by Lynne Davis features two hand-drafted section views and a hand-drafted Retail exterior elevation.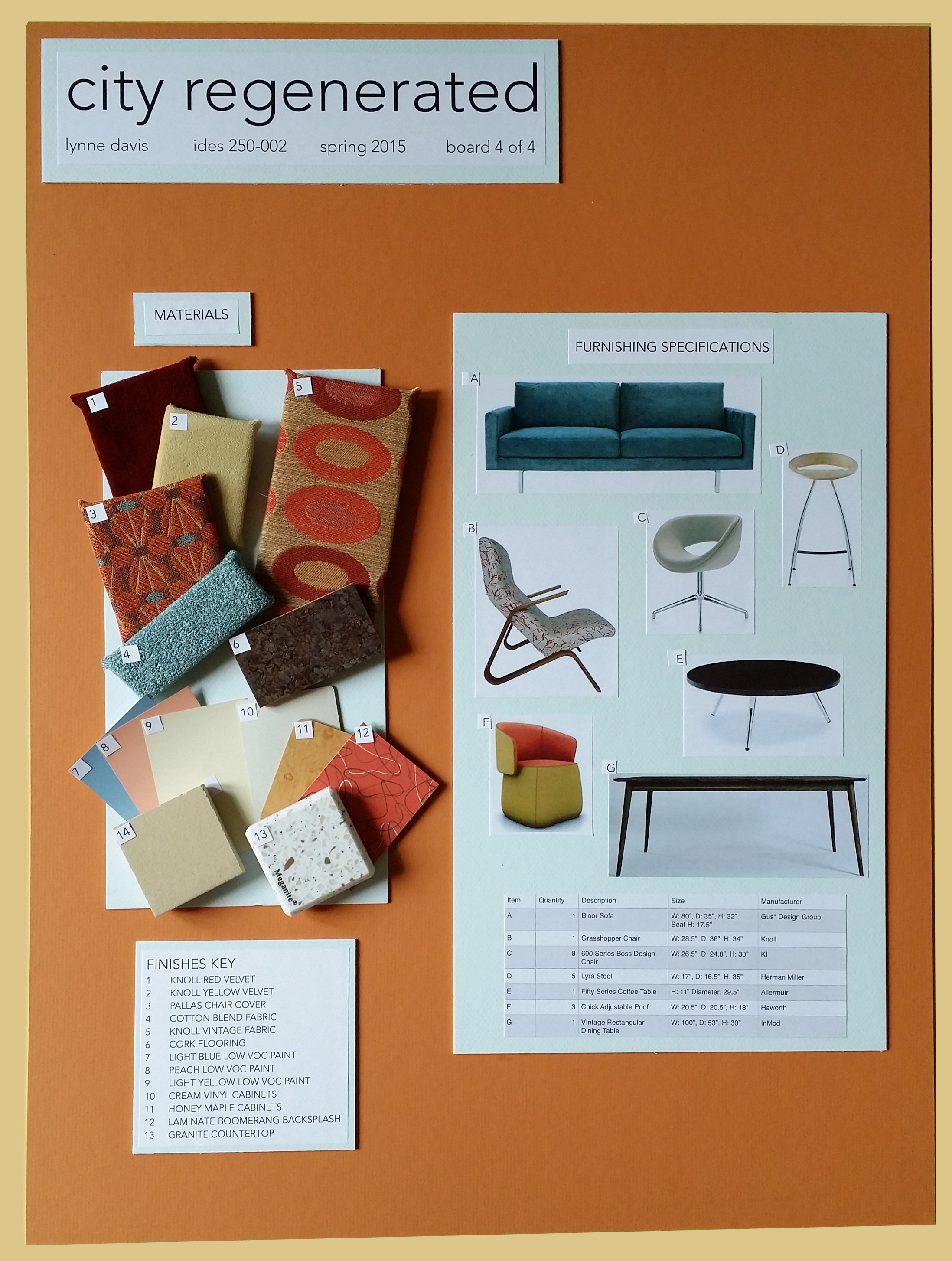 This board (4 of 4) by Lynne Davis features furniture selections and specifications, and material selections and finishes key.