Inspired Furniture Project: Side Project Work Circle
Inspired Furniture Project: Side Project Work Circle by Breanna Mcentee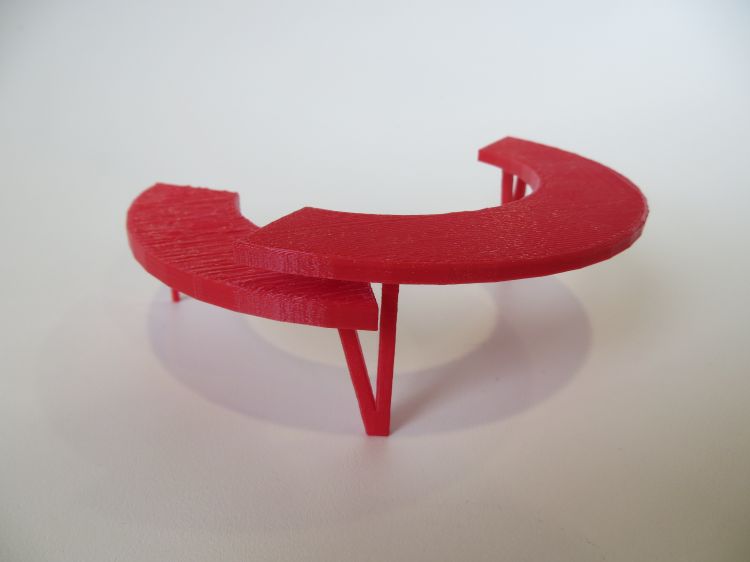 Author
Breanna Mcentee
Class
IDES 250 CAD & Structural Systems
Directive
Create a new design from inspiration pieces, to function as a reception desk.
Project Description
Design will focus on the Houston-based business Side Project Skateboards, which makes 60's-styled skateboards by hand. The inspiration images will influence the curved lines and light-weight look of the desk. The materials of the desk will be sourced the same way Side Project Skateboards owner finds materials: "I find discarded pieces of wood, test them for structural integrity, assess their unique beauty piece by piece, clean them up, and design each board to celebrate the distinct character of these different wood species." Not only will this desk be tactful for the environment, but also its users. It will provide an ADA height area to allow any user or creator a place to contribute, as well as a raised space for not only reception, but a work space. This work space will allow customers to be a part of the magic of building by allowing them to attach both trucks and wheels to their very personal product.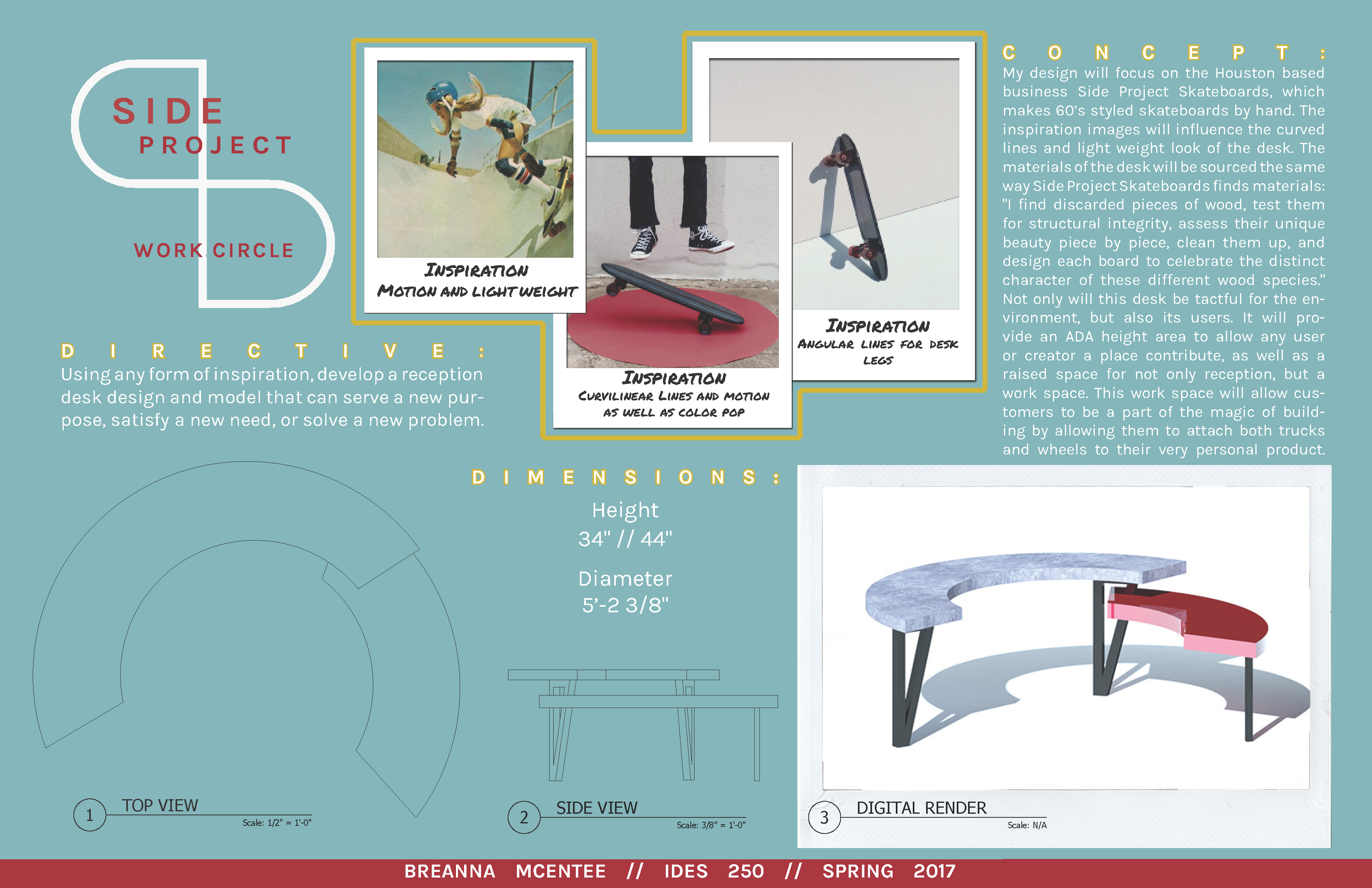 The project poster by Breanna Mcentee features the inspiration, directive, description, technical views and rendered perspectives of her reception desk design.