International academic school year exchange: Welcome preparations
International academic school year exchange students will be arriving in fall. Preparing for the welcome is an important part for a positive experience for everyone.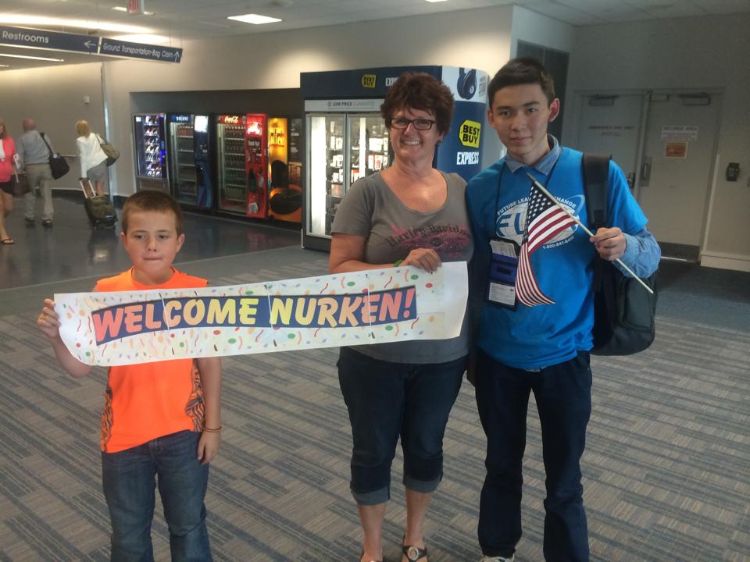 Many Michigan families have hosted an international academic school year exchange student or will for the first time this year. 4-H families that have hosted a summer States' 4-H International Exchange (S4-H) program one-month Japanese student may be ready to try a school year exchange. These international academic school year exchange students will be arriving soon in fall before host families know it. The summer break is a perfect time to prepare for the welcome that is so important for a positive experience for everyone.
The Michigan State University Extension articles posted April 2015 focused on international student pre-departure and departure anxieties. These articles provided information on the pre-departure and departure stages in hosting an international student, which the students may be currently experiencing in their home countries before arriving in the United States of America. This article will be addressing the welcome preparation of these students.
The MSU Extension article on international student welcome preparations from August 2013 provides a few suggestions for before the student arrives. The highlighted suggestion of contacting your students via Facebook, e-mail or snail mail prior to their arrival is one of the most important in introducing your family, school and community to start building the relationship. Other suggestions to prepare for their arrival include the following:
Meet them at the airport with welcome signs, banners and a token gift like a school t-shirt or state sweatshirt so they feel welcome and can see the family is excited to see them.
Plan a welcome celebration or party to introduce family, neighbors and friends of host brothers or sisters to help them become a part of the community and feel welcome.
Prepare a listing of school activities, school events, after school programs and clubs, which will provide more opportunities to make new friends and try new experiences.
Make them a calendar with all the special events marked, like holidays, vacations, special events, etc., to hang in their room or have in a location for all to see.
Plan to do something special together as a family before school starts, such as school supply shopping, cooking a cultural meal, camping, movie at home or in a theatre, family game night, etc.
Overall, understand that a life changing experience will be happening for everyone. If this adventure starts out correctly with the welcoming process, the experience should be a positive one.
Michigan 4-H is currently recruiting host families for the 2015-2016 Academic School Year Exchange that are interested in opening their home and hearts to international youth. The Michigan 4-H International Exchange Programs website contains information on this life changing experience. There is also a Facebook page you can check out. Contact your local 4-H program coordinator and fill out the Host Family Application to get started.
Other global educational opportunities can also be found on the MSU Extension Global and Cultural Education website. For more information about 4-H learning opportunities and other 4-H programs, contact your local county MSU Extension office.
Other articles in this series: