International Youth Exchange program creates cross-cultural experience
"Where'd you say you were from again?" The International Youth Exchange program creates a cross-cultural experience without any travel. Be a host today!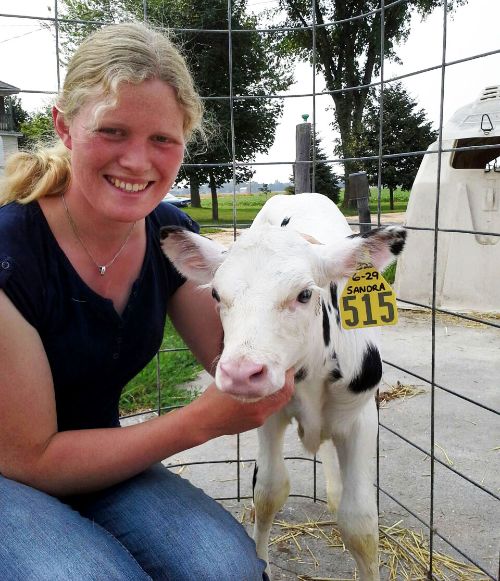 Every year, Michigan 4-H helps coordinate host families for young adults traveling to the U.S. from abroad via the International Youth Exchange program (formally known as International Four-H Youth Exchange). International Youth Exchange's first international exchanges began in 1948. Since then, over 5,000 delegates from the United States have lived abroad, and a similar number of international delegates have lived with host families in the U.S.
Today, the International Youth Exchange program is a great way to engage Michigan families in a cultural exchange without the cost of traveling oversees. International Youth Exchange is unique because each visitor stays with three host families during the duration of their approximately three-month stay in the state. This creates a system for exchange participants to see the diversity of the state while providing a low risk opportunity for host families.
International Youth Exchange is a two-way cultural exchange, immersing young adults in other cultures around the world. These young adults, ages 19 and older, come to the United States to live with families who have a zest for sharing their homes and communities. Family living is at the heart of the cultural experience. International Youth Exchange representatives discover life in the United States as a member of the family, not as a guest or tourist. This environment helps create a better understanding of cultural diversity through day-to-day living experiences, rather than being treated as a guest or tourist.
International Youth Exchanges are expected to join in almost all aspects of family life – sharing quiet moments, enjoying family outings and joining community activities, as well as doing household and family chores. Host families are expected to provide love and understanding, care and guidance, as well as food and housing for the hosting period. Host families are selected through an application and interview process. Successful host families have a strong desire to open their hearts and homes to an international participant by sharing their daily lives. Serving as a host family is approximately a three-week commitment. By living with several host families during a three-month stay, delegates experience a wider variety of cultural and family experiences.
In 2016, Michigan State University Extension is excited to welcome three individuals as inbound cultural exchangees through the International Youth Exchange program. Eike, a young man age 19 during his visit, from Germany will be joining us July 1 through Sept. 15. Christine, a young 22-year-old woman from Switzerland, and Ludwig, a young man turning 23 during his visit from Germany, will be joining us Sept. 20 through Dec. 5.
Further information about the International Youth Exchange Program can be obtained from me, Michigan International Youth Exchange coordinator Makena Schultz, at schul430@anr.msu.edu or 517-432-7603. You can also contact Alan Lambert, National International Youth Exchange Program director, at alanelambert@gmail.com or 605-366-6107. For additional information on the ways Michigan 4-H is helping youth become global citizens, see MSU Extension's "Developing Civically Engaged Leaders," outlining the 2015 impacts of similar programs. To learn how your young person might participate in an international exchange program, visit the 4-H International Exchange Program website or e-mail Heather Gray at grayhea2@msu.edu.