Introduction to Grain Marketing for Beginning Farmers bulletin available
A bulletin aimed at new farmers and those who are new to grain marketing.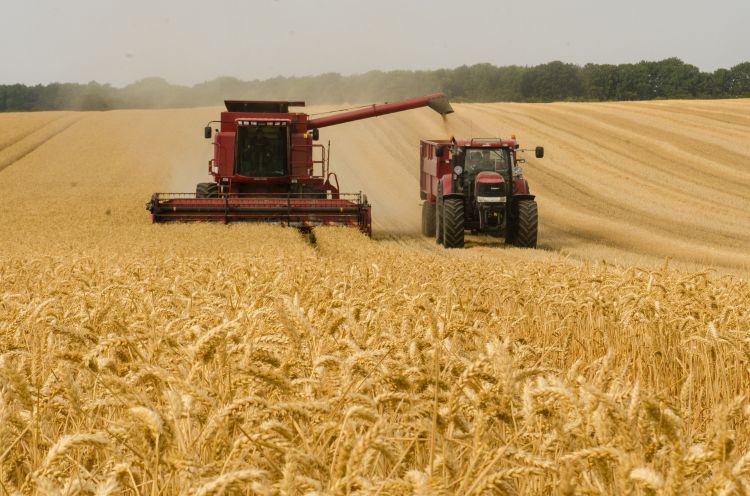 The most important goal of any farm business is profitability. Farm managers achieve profit by generating more revenue than the farm has expenses. For a grain farm, achieving enough revenue is a combination of producing bushels and securing a good selling price. But what is a "good" selling price?
As a decision-maker on the farm, you will define what a good selling price is for your business. However, defining a grain price that is good and profitable is not an easy task. Many factors, both local and global, influence the prices available during the year. Pricing tools can help but knowing how and when to use them adds another layer of difficulty. Understanding the complexities involved can make grain marketing a challenge for even a seasoned farm manager.
Bulletin E-3416: Introduction to Grain Marketing will aid you in understanding the fundamental principles involved in grain marketing. It includes a review of the commodity futures market and the ways it influences the price you receive for your grain. It explains how and when to use pricing tools. Additionally, it focuses on marketing plans, including ways to develop a pre-harvest and post-harvest plan to fit your specific farm needs. These valuable concepts can build your comfort and confidence in marketing grain for your farm business.
Download the latest bulletin in the Beginning Farmers DEMaND (Developing and Educating Managers and New Decision-makers) series today (https://www.canr.msu.edu/farm_management/DEMaND-Series) to begin learning about the importance of fertilizer planning to your farm business.