January is National Mentoring Month—Get involved!
January is National Mentoring Month -- a reminder to recognize all of the individuals, programs and institutes that promote and support the benevolent act of mentoring.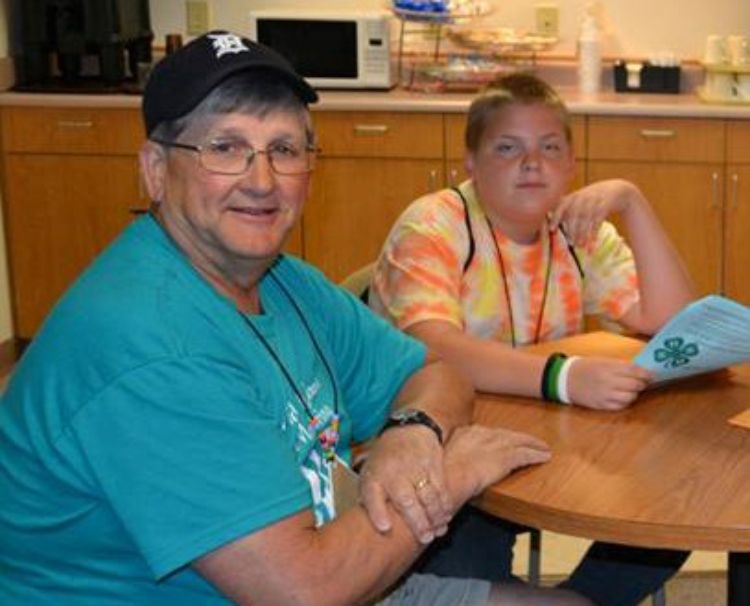 January is National Mentoring Month -- a reminder to recognize all of the individuals, programs and institutes that promote and support the benevolent act of mentoring. The Harvard School of Public Health and MENTOR: The National Mentoring Partnership created this month in 2002. The goals of National Mentoring Month are raising awareness about mentoring and the benefits it can have on the lives of young people, and encouraging individuals to mentor. It is also a time when organizations can promote and encourage mentoring among their members and other connections they have.
Michigan 4-H supports National Mentoring Month as well as the principles and acts of mentoring in everyday life. The Michigan 4-H Youth Mentoring page provides information about what mentoring is, how it can benefit the lives of youth, and the many organizations and programs to become involved with as a mentor.
Michigan has seen many successful programs and mentor-mentee relationships, such as Ron and Ryan, a mentor and mentee involved with the Montmorency Adult to Youth 4-H Mentoring Program. Barbara J. Steele, mentoring coordinator, shared their story.
Ron became a mentor with the 4-H mentoring program in June of 2012. He is a retiree of the auto industry and also previously worked in law enforcement. Ron loves to do things with kids and was very excited to become a mentor.
In August of 2012, Ron was matched with 10-year-old Ryan. Ryan is now 12 years old and attends middle school in Montmorency County.
Ron and Ryan are from the same town and hit it off instantly. Ryan had recently earned his hunter safety card and was very proud of this achievement. Conveniently, Ron also hunts, and his property borders state land. After Ryan's mom got him his hunting license, Ron taught Ryan a lot about hunting and hunter safety in that first year.
In addition to hunting, Ryan and Ron have continued to find many interesting things to do together over the course of their two-year mentoring relationship. Ryan shared a book on identifying animal tracks with Ron, and Ryan now knows what tracks they are seeing in the woods. Ryan also shared a book of home-approved science experiments, which they enjoy doing together. Additionally, Ron taught Ryan to tie flies and took him on a college visit.
Another project that Ron and Ryan enjoy is woodworking. The largest woodworking project they did together took place this past summer, when they built a raised garden. After they finished the woodwork, Ron's wife provided expertise on planting the garden. Over the course of the summer, Ryan was happy to bring some of the garden vegetables home, although he wasn't eager to share the produce with his sister after all the hard work he put into the garden.
Aside from the time they spend in our community together, Ron and Ryan have also attended 4-H Mentoring Weekend at the Kettunen Center in Tustin for the past two summers. There, they have fished, shot archery and participated in an obstacle course, as well as taken part in several educational workshops. Ryan really enjoys the special weekend, including all the delicious food offered for meals!

Ron and Ryan have created a friendship that began with Ron's decision to become a mentor and get involved. There are many other opportunities for prospective mentors to make a similar impact on youth as well as organizations seeking individuals looking to make a difference. Mentoring can change the lives of youth and provide positive guidance. There are many ways to get involved with youth mentoring. MSU Extension 4-H Youth Mentoring provides many resources including 4-H Leader Resources, Ready to Go: Mentor Training Toolkit (4H1642PDF), state and national 4-H websites and youth mentoring and volunteering sites. This January, Michigan 4-H encourages you to considering changing the life of a child and making a lifelong friend by becoming a mentor.