Jill Cruth: Creating a sense of belonging
Jill Cruth, academic program coordinator in the Michigan State University Department of Fisheries and Wildlife, is committed to making students feel welcome and offering personal and professional support.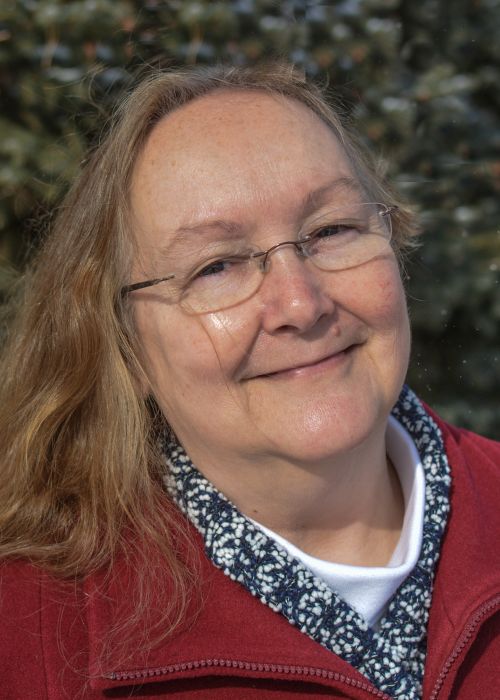 Jill Cruth, academic program coordinator in the Michigan State University (MSU) Department of Fisheries and Wildlife, is a tireless advocate for student success — in and out of the academic sphere.
One of two staff recipients of the College of Agriculture and Natural Resources (CANR) Office of Diversity, Equity and Inclusion's You Belong Here Champion Award, Cruth served on Fisheries and Wildlife's Diversity, Equity and Inclusion (DEI) Committee. In this role, she worked with graduate students to create a lactation room for new parents and coordinated a confidential food pantry for graduate students dealing with food insecurity.
"Jill's presence is vital to the sense of community in the Fisheries and Wildlife Department. She is unwavering in her support of graduate students and welcoming to all," wrote one of Cruth's nominators. "Her dedication to students and diversity, equity, and inclusion is apparent in her efforts on the DEI committee and in meetings where she voices support for students. She is passionate about the Department and constantly seeks to improve the climate and culture in Fisheries and Wildlife."
She also goes above and beyond to get to know students personally, and will invite them to holiday meals at her home or church if they can't be with their family.
"Jill's efforts to promote and recognize student success, as well as provide emotional and administrative support for students, has greatly enriched the experience of graduate students in FW and been instrumental in their success," wrote one of her nominators.
Why are DEI initiatives beneficial for students?
DEI initiatives are important for students because they provide resources for students to learn new ideas and viewpoints, and opportunities to connect with others and learn from each other.
How has DEI affected you in your professional and personal life?
DEI is important because there is much we can learn from each other while respecting differing viewpoints. My life is enriched by getting to know and spend time with the people in Fisheries and Wildlife. We are a diverse community coming from around the world, each one with our own unique life story. My worldview is broader now from learning the life stories and viewpoints of so many.
How do you hope to continue to support DEI initiatives/growth with CANR and MSU? And why is that more relevant than ever now?
Collectively, the CANR community can promote a safe and supportive working and learning environment. At this time of remote working and learning, it is more important now, more than ever before, that we communicate inclusion among everyone however we can do it. It is important that all feel welcome and know they belong here and are an important part of the MSU community.
What does it mean to receive this award?
I am deeply humbled and honored to be recognized in this way by CANR. It means the world to me that during this time of uncertainty, our students took the time to nominate me. The Fisheries and Wildlife community is a welcoming, inclusive, nurturing and respectful environment that I am glad to be a part of.
This article was published in In the Field, a yearly magazine produced by the College of Agriculture and Natural Resources at Michigan State University. To view past issues of In the Field, visit www.canr.msu.edu/inthefield. For more information, email Holly Whetstone, editor, at whetst11@msu.edu or call 517-355-0123.