Jim Schneider receives 2018 Outstanding Academic Advisor Award
Senior Academic Specialist Jim Schneider was honored by the College of Agriculture and Natural Resources for regularly going above and beyond for Fisheries and Wildlife students.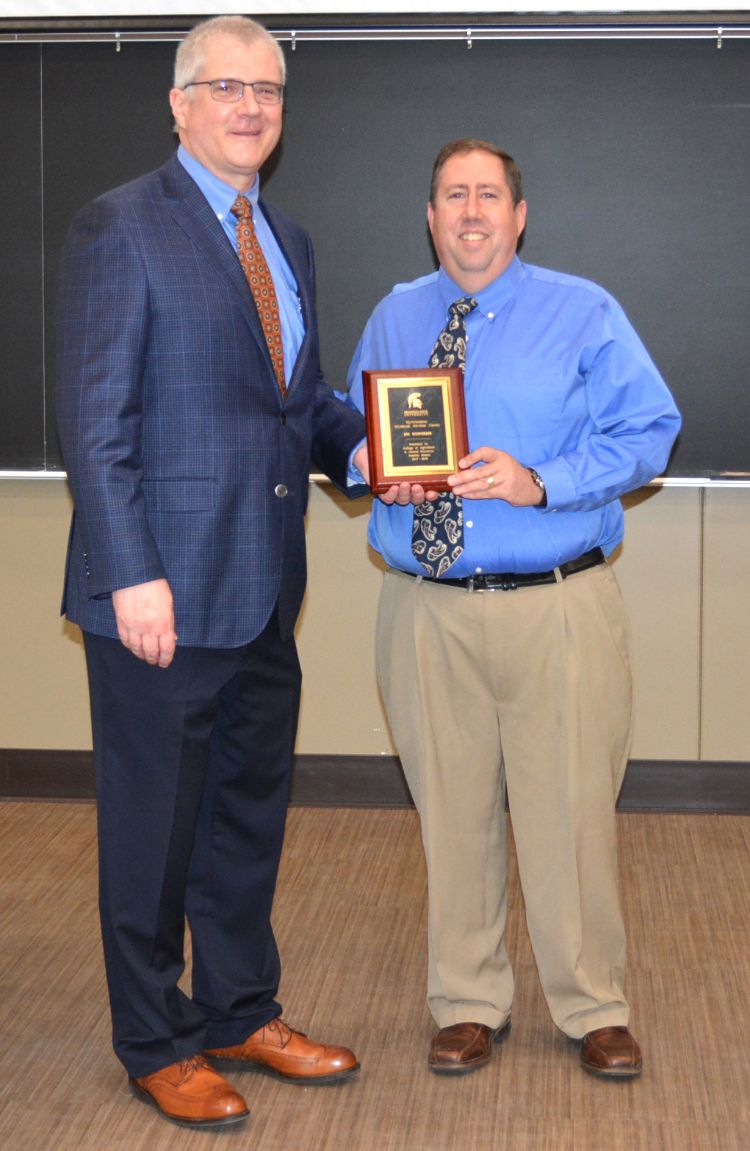 Recipients of the Outstanding Academic Advisor Award are nominated by and voted on by students. Jim Schneider, senior specialist in the Department of Fisheries and Wildlife, provides academic advising, helping students navigate their degree programs and equipping them for success. He makes sure students feel heard and that they know they are his priority. When students are in his office, he focuses on their needs. He believes it's important for students to understand the resources available to them, whether that be tutoring or mental health services, along with important information about potential careers and job market information. He feels that at times, students can be caught up in trying to fulfill requirements and balance coursework with life. He believes his role helps alleviate the stress on students. Students find him to be honest, hardworking and always available to help. Members of the College of Agriculture and Natural Resources Student Senate, which sponsors the award, considered him, and when the votes were in, his selection as Outstanding Academic Advisor was unanimous.