Jun-Hyun Kim, associate professor and LA program director receives multiple awards
Jun-Hyun Kim, associate professor and program director of the LA Program and the MED Program in SPDC was recently awarded three honors from the Council of Educators in Landscape Architects (CELA)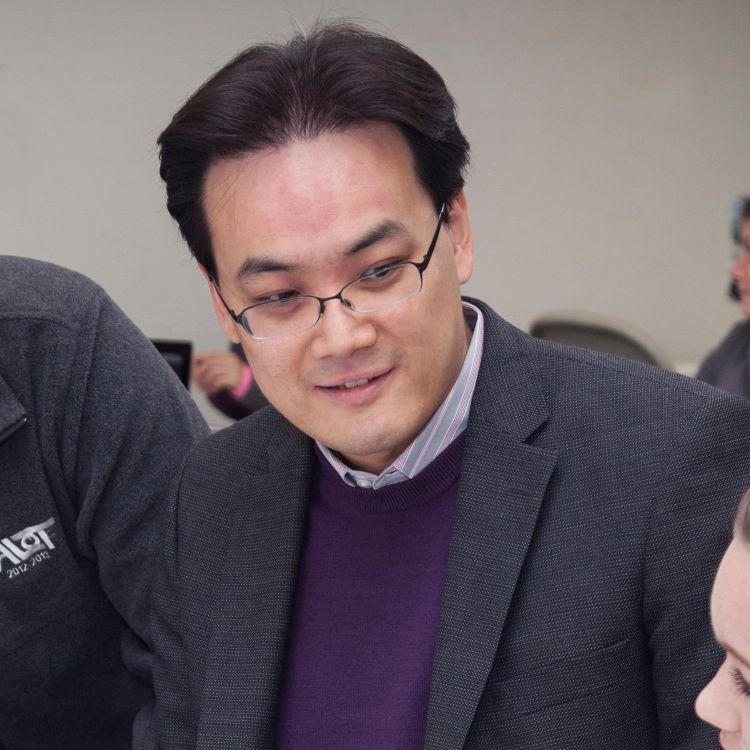 Jun-Hyun Kim, associate professor and program director of the Landscape Architecture Program and the Master of Environmental Design Program in the School of Planning, Design and Construction, was recently awarded three honors from the Council of Educators in Landscape Architects (CELA): 2021 Excellence in Design Studio Teaching, Best Poster Award, and reelection as the Secretary & Vice President for Communications, Outreach, & Publications.
The CELA award is one of the most prestigious awards honoring faculty who performs at exceptionally high levels in the field of landscape architecture. Established in 1920, the CELA is comprised of over 120 institutions and individuals who have an interest in the preparation of landscape architects for global practice. CELA's 11 regions primarily cover North America, Australia, New Zealand, Europe and the Pacific Rim, but its outreach is worldwide. Nominations are solicited from CELA member schools in good standing across the world.
The CELA Excellence in Design Studio Teaching Award recognizes the nominee's ability to direct design studio projects that demonstrate outstanding quality and/or emphasize critical thinking and the creative process. The CELA Awards Committee reviews nomination packages and presents up to two awards annually: one at the junior level (3-10 years teaching experience) and one at the senior level (10+ years teaching experience).
By receiving the 2021 CELA Excellence in Design Studio Teaching Award at the Senior Level, Jun-Hyun Kim has become the first faculty to win three major CELA awards (Excellence in Research Award in 2015, Excellence in Teaching Award in 2017, and Excellence in Design Studio Teaching Award in 2021) at two institutions (Texas A&M University and Michigan State University (MSU)) in the 101 years of CELA history.
"Dr. Kim's passion about teaching is no doubt why he has become an excellent teacher. He constantly improves his delivery techniques and adopts innovative methods in instruction," said Ming-Han Li, SPDC Director.
Li went on to say, "He is very versatile and adopts various forms of teaching, including design studio, large and small classrooms, design competition, one-on-one graduate advising, etc. The result is always impressive: high-quality students and a professor who is loved by his students. Dr. Kim's impact on his students goes beyond the university, and it is showcased by their success at the ASLA student awards, co-publishing and co-presenting in conferences. Since the beginning of his academic career, Dr. Kim's studio teaching has yielded 13 ASLA student awards in both Texas and Michigan chapters. Along with his students, he has published three peer-reviewed journal articles that document design processes and outcomes from studio teaching."
"I'm humbled by the support and confidence my colleagues and students have placed in me, because I know winning an award means several colleagues and students dedicated their time and support to preparing a nomination package. I feel deeply honored to have their support for my nomination package and career at MSU," said Jun-Hyun Kim.
"The research for the poster was done by my graduate student, Shu Yang from China. She is one of the most brilliant students I've ever advised as her thesis committee chair. She is now working in a prominent landscape architecture firm in China after graduating our BLA/MED dual degree program. Last year was not easy for Shu, just like many other international students. She not only had to work hard to complete her studies, but she struggled with uncertainty regarding her visa status. This year, we witnessed many unacceptable behaviors, including the Anti-Asian hate crime that happened in Atlanta. I'm proud of being a CELA member because I strongly believe that together we condemn hate crimes, violence, discrimination, and racism, and we stand in solidarity with members of the CELA for equity and justice. Thank you for this great honor!"
Please join us in congratulating Jun-Hyun Kim on these important recognitions!