Keep naloxone on hand to save a life
Having naloxone available and ready to use can help save a life.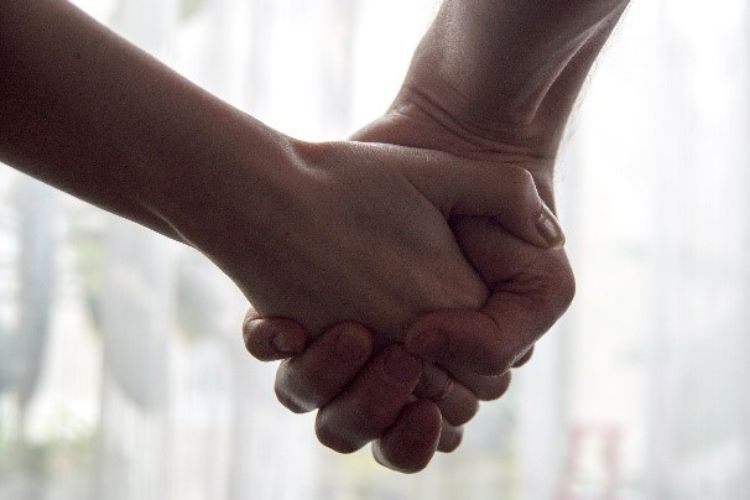 During health emergencies, 9-1-1 is a critical resource to receive the help needed for someone in distress. When someone experiences an opioid overdose, having naloxone on hand can help save a life while waiting for emergency responders to arrive.
A person experiencing an opioid overdose may show several signs that they are in need of immediate help including:
Tiny, constricted "pinpoint pupils."
Having a limp body.
An extremely pale face or clammy skin.
Purple or blue-colored fingernails or lips.
Vomiting or gurgling sounds.
Inability to speak or be aroused when shaken (loss of consciousness).
Not breathing, or breathing slowly.
Slow, or no heartbeat.
If you witness someone displaying these signs, call 9-1-1 for immediate medical help and provide naloxone if available; this can prevent death from an overdose if administered in time.
Opioids attach to the brain's nerve cell receptors and help block the body's awareness of pain. They create feelings of relaxation, satisfaction and pleasure. Overdoses can happen accidentally when someone misuses opioids to experience more of these effects. Overdoses can also happen by unknowingly consuming fentanyl that was added to other drugs such as cocaine or methamphetamine. Overdoses are dangerous since the person's breathing slows or may even stop. However, naloxone can reverse the effects of an opioid overdose by blocking the brain's receptors that respond to opioids, reversing the overdose within a few minutes, and helping the person resume normal breathing.
Naloxone, also known as Narcan or ZIMHI (brand names of the drug), is commonly given as a nasal spray or auto-injectable. The nasal spray is delivered through the nose, and the auto-injectable is given in the thigh. These two forms of naloxone were designed for family members and non-medical professionals to deliver easily. The third form, an injectable using a syringe, is typically offered by healthcare professionals, and given through the muscle, skin or veins.
If you or someone you know is using drugs, you can be prepared for a potential overdose by keeping naloxone on hand. With the increase in fentanyl-related overdoses, it is good to keep on hand whether the person is using opioids or not, because of the potential to unknowingly ingest fentanyl. Anyone can use naloxone to help someone having an overdose; it was designed for easy use by those who have little to no medical training. There is no risk of misuse with naloxone, and there are no negative effects if the person has not used opioids. The State of Michigan's 2016 Good Samaritan Law protects those seeking medical support during a drug overdose. With this law in place, an individual doesn't have to worry about criminal charges for seeking assistance for an overdose in most circumstances.
Naloxone is available at local pharmacies across Michigan. Because of Michigan's 2016 naloxone standing order law, any individual can receive naloxone without a prescription or information on the person it may be used for. To find a pharmacy offering naloxone, visit this interactive map of pharmacies from the Michigan Department of Health and Human Services (MDHHS). You can also order and have naloxone mailed directly to your home through NEXT Naloxone, a free online service for those who may experience or respond to an overdose situation.
While naloxone is designed for easy use, make sure to learn how to administer the medication properly and understand its precautions, so it is effective. Many non-profit and community organizations, local health departments, and behavioral health agencies are offering virtual naloxone training to train individuals on how to respond effectively.
If you are struggling with an opioid use disorder, the MDHHS offers a listing of local treatment and support resources. The Substance Abuse and Mental Health Services Administration (SAMHSA) also provides a 24-hour, 365-day-a-year hotline for treatment and support referrals. Michigan State University Extension's Michigan Substance Use Prevention, Education and Recovery initiative is also here to support you.