Keep watch for the invasive box tree moth in 2022
Monitoring and detection efforts continue to ensure box tree moth does not find a home in Michigan.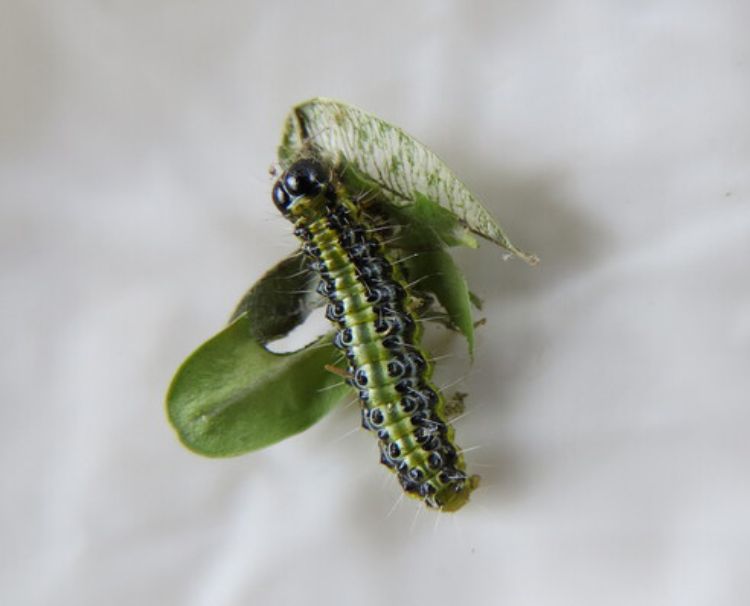 In 2021, box tree moth was detected in Michigan for the first time. Caterpillars of this species, which are native to east Asia, were detected on boxwoods in the USA that were shipped from a nursery in Ontario. Box tree moth caterpillars have a shiny black head and a lime green body with black stripes on either side (Photo 1). Since this caterpillar is a specialist that feeds extensively on boxwoods, it is especially important to ensure that it will not become established and devastate the commonly planted ornamental shrub. The adult moths hold their wings out, when resting, and can appear in a light or dark morph (Photo 2). Both color morphs have a crescent shaped mark on each of the front wings.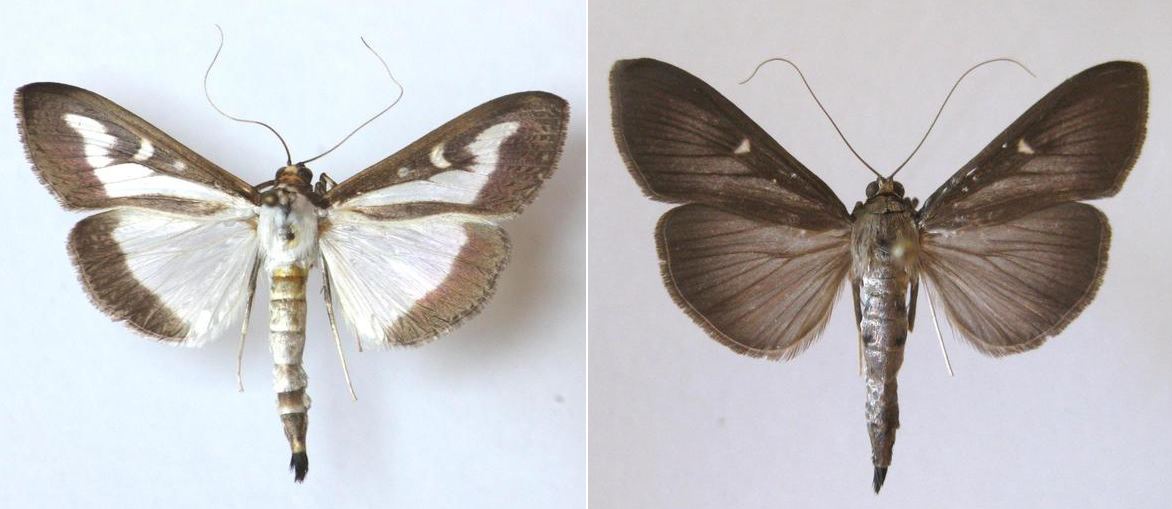 Michigan State University Extension partnered with the U.S. Department of Agriculture (USDA) Animal and Plant Health Inspection Service (APHIS) to inspect sites in Michigan where potentially infested boxwoods were planted in 2021. With the help of Michigan residents who gave permission to set up traps on their properties, we placed a special trap designed to detect for the presence of the invasive box tree moth at over 50 sites throughout Michigan (Photo 3). Fortunately, no box tree moths were found at any of these locations for the three months that these sites were active and inspected.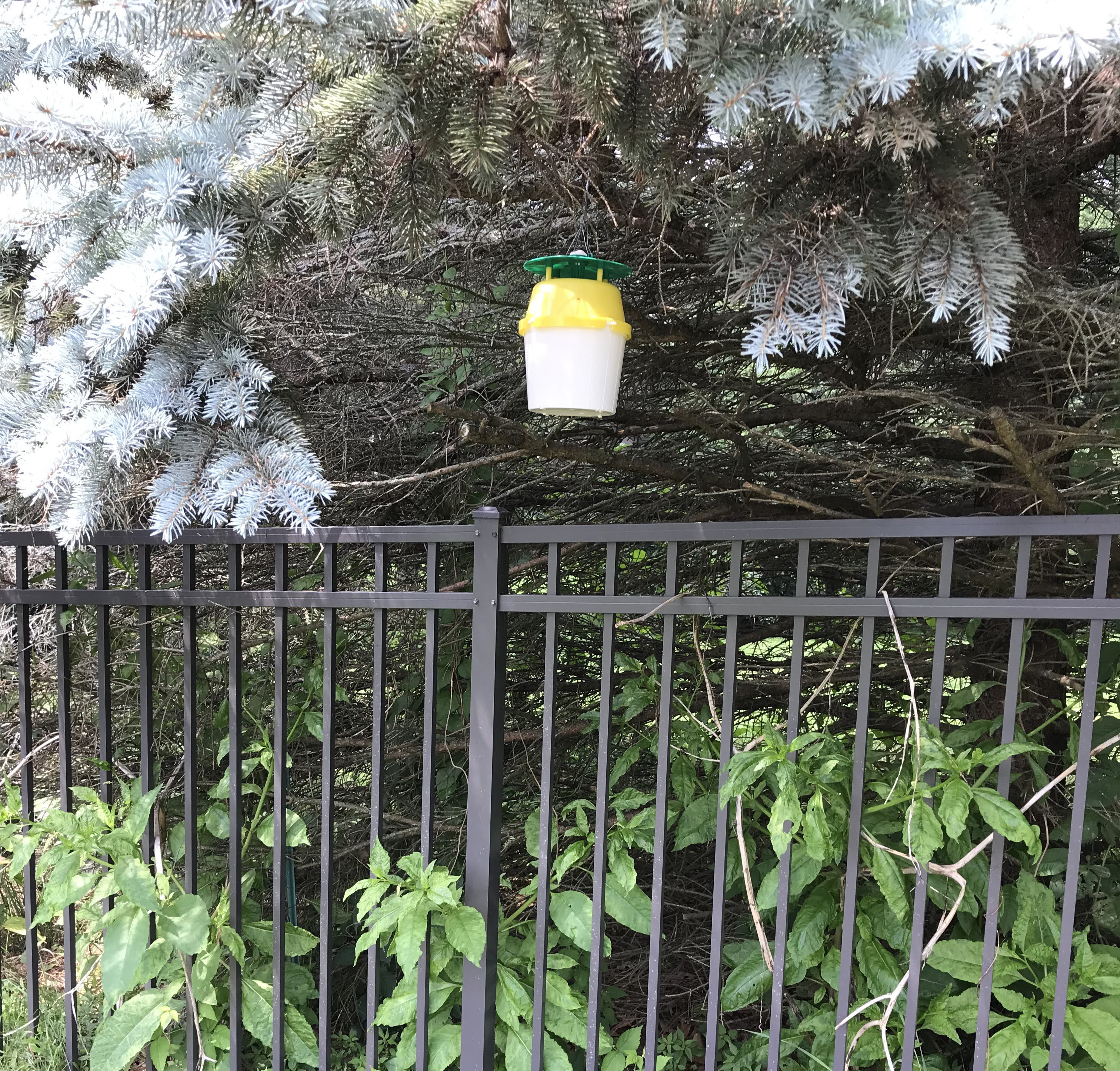 The rapid response and detection efforts allowed Michigan gardeners with boxwoods to breathe a sigh of relief at the end of 2021. However, box tree moths were found in New York at multiple sites, and it is critical to keep watch for any unexpected feeding or caterpillars on boxwoods. In 2022, MSU Extension continues to partner with USDA-APHIS and will again continue trapping and detection efforts in southeast Michigan to confirm that box tree moth eradication efforts were successful.
To help Michigan gardeners identify if shrubs in or near their gardens are boxwoods, MSU Extension created a digital Identification Guide to Boxwood and its Lookalikes to help distinguish boxwood from other lookalikes. Anyone who suspects they have found a box tree moth adult or caterpillar is recommended to save the insect and send a photo to invasive@msu.edu for confirmation.
For more information on the box tree moth, view this box tree moth presentation from Bugwood.org.