Keeping the Fourth of July fun
Taking a holiday vacation can be stressful or it can be successful. Here are tips on making great traditions and memories.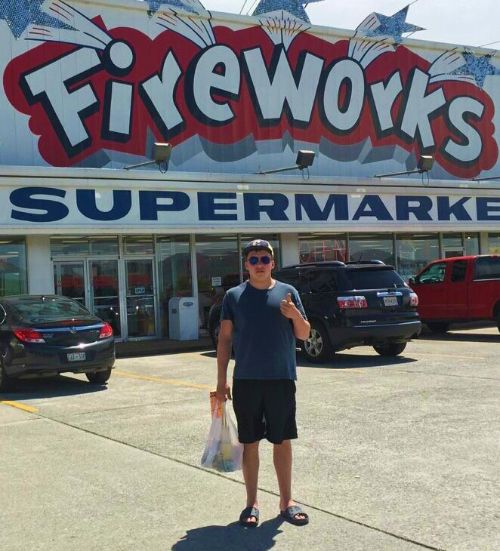 The Fourth of July is a great time to be outside at barbeques or boating with friends and families. However, a busy schedule, change in routine and sleep patterns can be an invitation for tantrums and meltdowns—no matter how hot it is—in young children.
After a long day at the lake, young children may not be able to make it through the day and to the firework show. Making a plan and sticking to it will help all family members have a wonderful holiday.
Many people travel for the Fourth of July and are typically anxious to get to their destination to let the holiday begin. Children are very perceptive of their parent's mood and will also become anxious or upset if their parent appears verbally or nonverbally stressed.
Think about your body language, as well as your words, during the drive to your destination. This scenario will hold true on your return trip home at the end of your vacation as well. A fun game of "I-Spy" will help everyone relax and have a good time.
Remember to also bring snacks and activities to entertain your passengers and plan for extra time along the way for bathroom breaks.
While celebrating the Fourth of July, be mindful of activities your whole family will enjoy that will become memories for a lifetime. Traditions are an important part of spending time as a family. Talk about them with your kids, including how much you enjoy them and that you look forward to continuing them for many years.
Traditions such as working at a local roadside fireworks stand in Tennessee and shooting off fireworks between customers with my dad is something I will always remember. Shopping for fireworks with my son on our way home to Michigan after a Florida vacation every year for our Fourth of July celebration will be a tradition I enjoy for many years to come. (He has a true passion for them and everyone needs fireworks year round in case a friend drops by.)
Michigan State University Extension has a few suggestions on how to start your own family traditions this holiday season, as well as ideas for a fun Fourth of July with young ones.
Contact your city or the city you will be visiting to see if they will be having a parade that may include a youth bike section. Decorate your bikes and your helmet with a lot of fun, yet safe, decorations. Ask about date, time and location of firework displays in the area. If the community does not have a parade, grab some friends and start a bike parade in your own neighborhood.
Remember why we celebrate this holiday by reading a good book. "The Story of America's Birthday" by Patricia Pingry conveys the story of the Declaration of Independence and the Revolutionary War in a way young child will understand.
Get messy with summertime fun. Purchasing silly string at your local discount store will definitely generate some giggles. Non-toxic paint, finger paint and poster board will bring out the artist in everyone. Buy bubbles and add red or blue food coloring to make them patriotic. Every child loves water, so a baby pool (with close supervision) or a water table will cool your child off on a hot Fourth of July. Sidewalk chalk is a must and there is a strong likelihood you will have an opportunity to use it over the holiday.
If you cannot make it to the firework show after a long day of fun, shoot a few off early or attend a firework show the night before or after. This might allow for a quick nap earlier in the day. Another option would be to record the fireworks on television and watch them the next morning with some patriotic pancakes.
If you are not able to go outside, purchase some inexpensive glow sticks at a discount store, make some red and blue popcorn and play board games (great for building some early math skills). Even having a Wii competition can make for an engaging holiday.
Give back to your community. Volunteer with young kids (yes, they can do it) to sell water or bake goods for a local charity. Show your appreciation for a member of the Armed Forces by making a patriotic card and include a few items for a care package.
Last, but certainly not least, if possible, attend the firework show. Some young children are very sensitive to loud noises and it could possibly hurt their delicate ear drums and, as a result, will be miserable. The Centers for Disease Control reports in "Listen Up! Protect Your Hearing" that exposure to repeat loud noises have caused 5.2 million American children to have some degree of hearing damage or loss.
Fireworks can produce 140 decibels of noise. This is pretty loud considering an air plane taking off is 180 decibels. Any noise over 130 decibels can cause pain and immediate hearing damage. Prolonged loud noises are even more dangerous. Firework shows are typically 20-25 minutes long. A 110-decibel noise can cause damage after only one minute.
Providing noise cancelling earmuffs is always an option. Fireworks can be seen from miles away, so if noise is a concern, investigate a good location where you can watch but not hear them as loudly. Plus, a remote location makes for a quick get-a-way.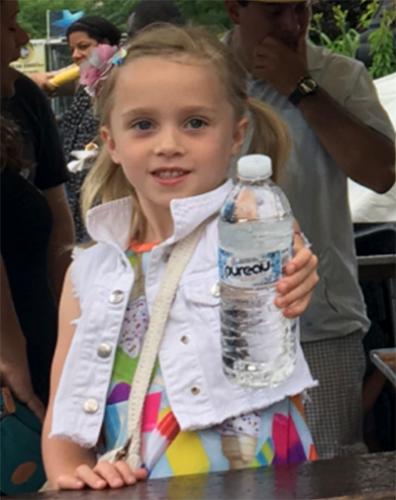 No matter what your plans, the best way to have a successful day for everyone is to be prepared.
Pack a bathing suit. Weather can change quickly and dramatically in Michigan and you're always near water.
Pack suntan lotion (see #1).
Pack sweatpants and sweatshirts (see #1).
Bug spray is a must, as nothing is more irritating than mosquitos when you're trying to watch fireworks. Do your research on bug spray and young children.
Kids always seem to be very hungry and thirsty the minute before the fireworks start. Bring favorite snacks and drinks for last minute cravings. Don't forget about a bathroom trip before the fireworks as well.
No matter what you do this holiday, plan to spend time with family and friends continuing old traditions and starting new ones. Have a happy and safe Fourth of July.
To learn about the positive impact children and families are experience due to MSU Extension programs, read our 2016 Impact Reports: "Preparing Young Children for Success" and "Preparing the Future Generation for Success."
Additional impact reports, highlighting even more ways Michigan 4-H and MSU Extension positively impacted individuals and communities in 2016, can be downloaded from the Michigan 4-H website.
Did you find this article useful?
---
You Might Also Be Interested In