Kids are naturally curious about cooking
Capitalize on kid's natural curiosity in the kitchen by trying out new recipes.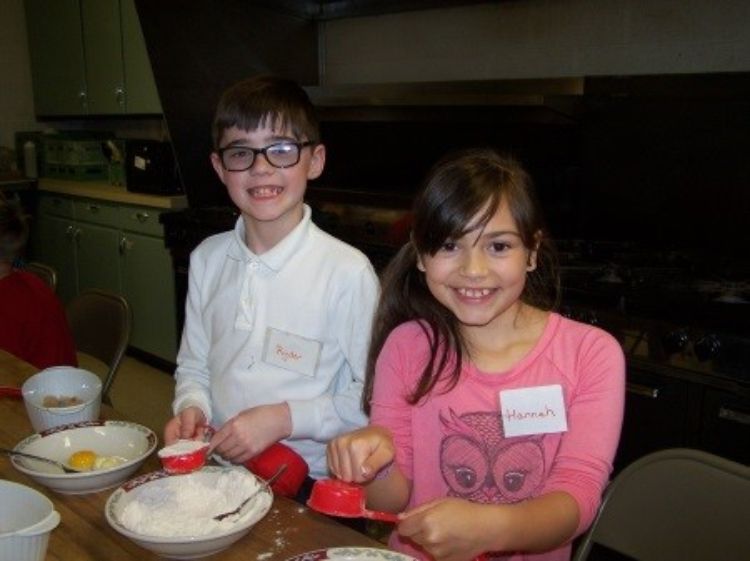 If you have a child or grandchild, you are familiar with the newest craze kids enjoy: making slime. It consists of water, glue, baking soda, food coloring and the rest is up to kid creativity. Slime is not edible, so you may be wondering what slime has to do with cooking.
Making a good batch of slime requires careful measuring, mixing, reading directions, and working in the kitchen. Building confidence in the kitchen can lead to more interest in cooking and baking.
Have you noticed kids want to be hands-on when it comes to making their own food? It can begin as simply as they make snacks or their own breakfast. Along with preparing their own food there is a sense of accomplishment and a willingness to eat what they have prepared.
A few teachable tips for beginning cooking
Food and nutrition go hand-in-hand
Eating healthy is associated with chronic disease prevention. Have a copy of MyPlate as a helpful guideline for balanced nutrition.
Sanitize first
Use hot soapy water to wash your work site counters before preparing food. Practice good hand washing, discuss cross contamination factors and food safety. Michigan State University Extension has up to date food safety resources and guidelines.
Be prepared
Have utensils like bowls, mixers, measuring cups, hot pads, and dish towels out and ready.
Talk safety
Discuss stove, oven and microwave safety. Teach them how to check to see if a dish is microwave safe. Only the contents in a dish should be hot with microwave use, not the dish itself. If a dish gets too hot in the microwave, chances are it is not safe for microwave cooking.
Demonstrate cutting board & knife safety.
Have the recipe ready
Following a recipe helps children see the process of cooking step by step.
Easy beginner cooking foods include
Hard boiled eggs
Wash and cut up fruits and vegetables
Make your own cocoa mix
Smoothies
Fresh salsa
Layered dips
Learning by doing is fundamental for beginning cooking. Cooking allows youth to gain independence, build food knowledge and identify foods and food groups. Cooking is a valuable skill that can be enjoyed throughout a lifespan.
For more information on nutrition and its link to disease prevention, visit Michigan State University Extension.