LandTexture: LA Program Update
Dr. Jun-Hyun Kim, program director of landscape architecture and environmental design, highlights the program's many great accomplishments and accolades this past year.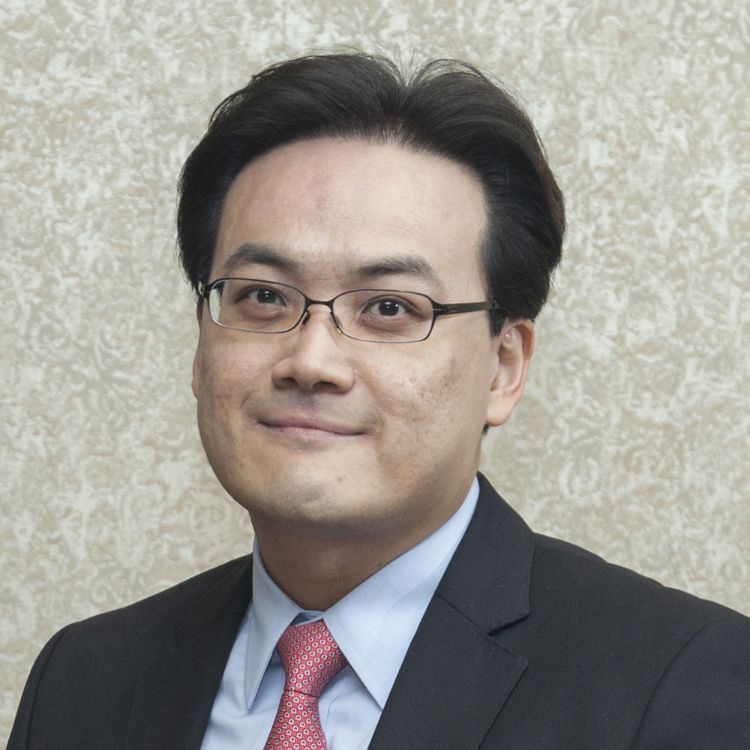 2021-2022 LA Program Update by Jun-Hyun Kim, Ph.D., LA Program Director
After more than one and a half years on hiatus, the LA Spartans have returned to our studio in person, filling our learning environment with creativity, challenges, excitement, and meaningful moments. While the majority of our program events were virtual, our core courses were once again taught in person. Our program also sent LA students out into the world with class field trips and study abroad. During this challenging time of dealing with diverse teaching modes, our students and faculty demonstrated strong resiliency, adopting new technologies and inspirational methods and offering the highest quality learning environment.
The program maintained its impressive reputation as the top 9th landscape architecture program in the U.S. according to the DesignIntelligence survey, and the 3rd ranked on the "Schools Most Hired From" list. In addition, our program has been recognized as the best landscape architecture research program ranked 1st in total median citations, hI annual index (adjusting for time and the co-authorship index), and median number of publications from tenure stream faculty among the 77 accredited landscape architecture programs in Canada and the U.S.
Our program's student enrollment reached nearly 90, a significant increase (more than 50%) since the fall of 2017. Our students represent our program's diversity through a balance of genders and with 35% being non-white and 10% international. Our graduates have remained highly competitive on the job market, even during this challenging time, with nearly 100% job placement. The program allocated approximately $200,000 in scholarships to our students during this academic year.
We continued to offer our program lecture series with three major events. First, the 2021 Landscape Architecture Alumni & Advisory Board (LAAAB) Distinguished Speaker Series culminated in a powerful and inspirational event featuring three renowned keynote speakers: Mark Wallace, CEO of the Detroit Riverfront Conservancy; Elnora Austell, President of E. Austell Associates; and Nate Trevethan, Principal at MVVA, Inc. This virtual event hosted more than 150 attendees from across the country. The speakers delivered their experiences and insights during a panel discussion entitled, "The Detroit Waterfront: Creating a Just and Equitable Future." Additionally, Peter Kindel, '86, Director of Urban Design and Planning at SOM, was inducted into the MSU LA Distinguished Alumni. He presented his inspiring speech entitled, "Biomorphic Urbanism & the Future of Cities," to more than 50 attendees. Lastly, as part of the LA Professional Lecture Series, Dr. William Sullivan, Professor from the University of Illinois at Urbana-Champaign, and Dr. Chun-Yen Chang, Professor from the National Taiwan University, presented their lecture entitled, "Landscape, Health and Technology," inspiring the students and alumni who attended.
Our LA Virtual Career Fair was also resoundingly successful. More than 50 students accessed virtual interviews with 25 firms in states such as Michigan, Illinois, Maryland, Texas, Florida, Wisconsin, and Washington. A special thank you to Kyle Trautmann, a LA senior and MED dual degree student, who successfully organized our virtual career fair with the ASLA Club. The 2021 LA Senior Show was also held as an online event. Sixteen of our very talented fifth-year students ("super-seniors") presented their creative research-based solutions for 10 different project sites.
Our students, alumni, and faculty shared their accomplishments, increasing our impact on community and scholarly activities. With their talented design projects, our students earned a number of national and state-level honors and awards, winning third place (honorable mention) in the Master Plan category of the 2021 10th EPA Campus RainWorks Challenge, one Honor Award from the 2021 Michigan Chapter of the American Society of Landscape Architects (MiASLA) Student Design Award, three American Society of Landscape Architects (ASLA) student awards, one Council of Educators in Landscape Architecture (CELA) Fountain Scholar, and one Landscape Architecture Foundation (LAF) Olmsted Scholar. Our program's study abroad program returned as Dr. Trish Machemer (LA and URP Associate Professor) and 15 LA students safely went to Spain in April 2022.
Our alumni and faculty's creativity and hard work was also well-recognized by their receipt of several awards from national and/or international organizations. Our alumnus, Joseph James, Principal at Joseph James Landscape Architecture and a LAAAB member has been selected as the 2022-2023 cohort of the LAF Fellowship for Innovation and Leadership with his proposal titled "A New Literary Landscape: Graphic Novels to Inspire Landscape Architecture's Next Generation." This is the second consecutive year that one of our alumni has received this fellowship (last year, Deb Guenther was selected as one of the 2021-2022 LAF fellows). A MSU research team won the 2022 CELA Academy of Fellows Outstanding Poster Award from the Council of Educators in Landscape Architecture (CELA) with their research titled "Landscape performance research to enhance resilience of a vulnerable community in Michigan" led by Dr. Jun-Hyun Kim (LA Associate Professor and Program Director), Paige O'Keefe (MSU BLA/MED Graduate), Dr. Wonmin Sohn (LA Assistant Professor), and Dr. Zeenat Kotval-K (URP Assistant Professor). This is the first time having the same institute win the CELA Academy of Fellows Best Poster Award for two consecutive years. Our recent graduate, Stephanie Onwenu, co-chairs of the Michigan Chapter ASLA Diversity, Equity, and Inclusion (DEI) Committee won the 2021 MiASLA Award of Excellence for Social Equity. Robert 'Bob' Ford received the 2021 MiASLA President Award.
For the academic year of 2021-2022, approximately $200,000 of LA scholarships were awarded to more than 30 LA students. I am very proud to report this long list of our scholarship recipients:

● Hamilton Anderson Scholarship: Coryn Brinks & Mallory Koning
● June Knostman Scholarship: Nathan Higley & Rachael Rye
● Tomas K. and Sheila T. Moore Scholarship: Katie Mack & Claire Schleusener
● Kenneth and Shirley Polakowski Scholarship: Carlos Medrano & Eduardo Sosa
● Jack A. Anderson Scholarship: Jordan Stacy
● LAAAB Golf Outing Scholarship: Ted Cook
● LA Endowment Scholarship: Angel Cruz, Katie Mack & Valentina Gjocaj
● John Campbell Scholarship: Brooke Shevela, Bridget Guminik, Kyle Trautmann, Mitchell Kreiner, Ted Cook & Pegah Sirati
● William C. and Kathryn Burgess Stenquist Scholarship (1st year): Anna Barry & Jack Hill
● William C. and Kathryn Burgess Stenquist Scholarship (2nd year): James Brillhart, Coryn Brinks, Claire Brisley, Aaron Carten-Crandell, Angela Dean, Ellie Fichtner & Clayton Waterbury
● William C. and Kathryn Burgess Stenquist Scholarship (3rd year): Max DeLeau, Avery Gittleman, Valentina Gjocaj, Nathan Higley, Daniel Onofrio, Hannah Prins, Rachael Rye, Jordan Stacy & Anhad Viswanath
● William C. and Kathryn Burgess Stenquist Scholarship (4th year): Naomi Bailey, Andreea Bodea, Angel Cruz, Matt Hall, Dustin Krise, Katie Mack, & Claire Scleusener
● William C. and Kathryn Burgess Stenquist Scholarship (5th year): Ted Cook, Mitchell Corey, Bridget Guminik, Mallory Koning, Mitchell Kreiner, TJ Lynch, Carlos Medrano, Brooke Shevela, Eduardo Sosa & Kyle Trautmann
The partnership between the Landscape Architecture Alumni & Advisory Board (LAAAB) and our program has never been stronger. Over the past five years, we have built a very robust relationship based on mutual trust, which plays a crucial role in maintaining and improving the quality of our program. I deeply thank the members of the board, who together have tirelessly supported our program with ideas and plans to recruit and retain students, support diverse student enrichment activities, participate in class activities as guest reviewers, improve our curriculum, offer mentoring and internship prospects, organize events, and drive fundraising. LA faculty and students represented our program at several regional, national, and international gatherings. Nearly 20 LA students attended the 2021 MiASLA Annual Conference in Traverse City, MI, and/or the 2021 Conference on Landscape Architecture in Nashville, TN. All participating students received a travel scholarship from program enrichment endowments, including the Landscape Architecture Innovation Fund and LAAAB student enrichment fund.
Although our program provides students with a solid foundation for professional practice and academic pursuits, many students in our program rely on financial aid for their education. In particular, the program needs more help to offer diverse student enrichment activities, and enhance our facilities and technology to provide the highest quality learning environments. We are incredibly grateful for our alumni, friends and donors' generous and robust support to help our students.
This academic year we added new members to our program. Dr. Fatemeh Saeidi-Rizi, who joined our program as a new tenure-stream assistant professor. She successfully started her career at MSU with her design studio and construction course teaching. In addition, Ms. Yun Cao, MSU Landscape Architect, joined our program as a part-time instructor. I am pleased to share that the program is currently searching for two tenure-stream faculty positions, including an 1855 DEI Professorship position focusing on social and environmental justice, and a new assistant professor position. Both searches will be concluded during the 2022-2023 academic year.
The accomplishments I am sharing in this update are only a few examples. I always deeply appreciate your continued support and dedication to our program. Please join me in congratulating our students, faculty and staff who have been getting through this challenging time together. Please share your accomplishments and stories with us. You can follow our official Facebook page (@MSULandscapeArch) to receive our latest news and updates, events, and achievements.
I could not be prouder of our students, staff, faculty and alumni who continuously seek excellence in their work and try to provide the same highest standard learning environments that made our landscape architecture program the best. I thank you for our alumni's continued support in many different ways. I send my best wishes for the health and safety of all LA Spartans across the world. Go Green!