Endowed Landscape Architecture Innovation Fund created by Landscape Architecture Alum
The new endowment has been initiated by Robert G. Chipman through the MSU Landscape Architecture Alumni and Advisory Board.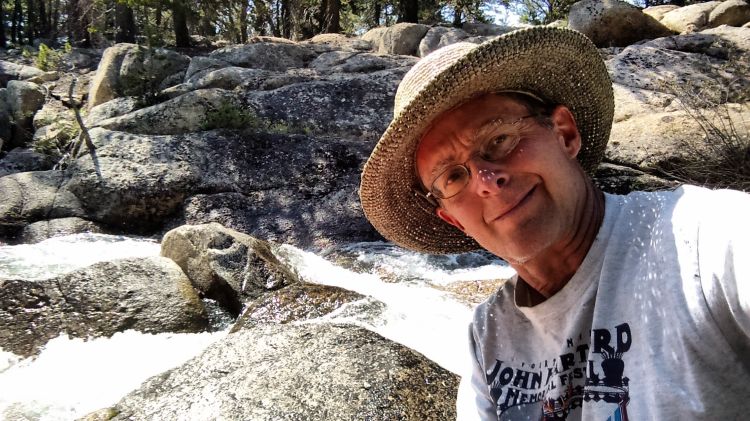 Established in 1898, Michigan State University's Landscape Architecture Program balances ideology, design, technology, art and science toward creating a resilient world. In 2011, the Landscape Architecture Alumni and Advisory Board was established to help promote the program, mentor students and maintain national accreditation. Founding board member Robert G. Chipman, has been integrally involved with the board since its creation.
"The alumni board was formed to help with student and alumni relations. Alumni give their time and provide students with interactions with professionals," Chipman said. "The board publishes an alumni newsletter and also hosts a speaker series, which has been pretty successful."
Chipman received a bachelor's degree from MSU in Landscape Architecture in 1981, and is the founder and principal of Robert Chipman Landscape Architect in Austin, Texas.
"I have a sense of thankfulness for my education and hope to get other young people to benefit from similar positive experiences," he said.
To help sustain MSU's Landscape Architecture Program for the future, Chipman made an initial gift through the MSU Landscape Architecture Alumni and Advisory Board to establish the Landscape Architecture Innovation Fund.
"Bob's care for the Landscape Architecture Program and sincerity for helping our students achieve their goals impresses me," said Ming-Han Li, director of the School of Planning, Design and Construction (SPDC). "Bob is a great model who leads by example as a Spartan. I am grateful for his generosity and continuing support to the Landscape Architecture Program and SPDC."
The new permanent endowment will support experiential learning, field trips, scholarships and more for MSU's Landscape Architecture program. Kim explained that the new endowment will be extremely valuable to offer high-impact learning opportunities to the program by supporting student enrichment activities.
"On behalf of the MSU Landscape Architecture Program, I am extremely humbled and delightful for our new Landscape Architecture Innovation Fund," said Jun Hyun Kim, director of the MSU Landscape Architecture program. "With this support, our students will be able to visit prominent landscape architecture project sites and professional firms, and attend major conferences to learn a great amount of knowledge and skills by learning up-to-date design approaches in our industry. Also, this fund will support our program to enhance our learning environments with innovative technology for our teaching."
Challenge to alumni
Chipman encourages Landscape Architecture alumni to help grow the fund.
"This endowment itself is in perpetuity," Chipman said. "It is small now, but in time it can continue to grow with the help of our alumni and friends. The goal is to double its initial commitment to reach $100,000."
Chipman believes that this fund is one of the keys to sustaining the program in perpetuity by directly assisting students and helping produce well-prepared graduates.
"This fund will help keep the program viable in the future. We strive to be in the top tier of landscape architecture programs and we continue to improve each year," Chipman said.
He noted that MSU is the only accredited undergraduate landscape architecture program in Michigan. Accredited by the Landscape Architectural Accreditation Board (LAAB), faculty blend teaching, research and engagement to build new knowledge and advance the profession.
"Our board truly believes in the positive effects this fund will produce and very much encourage supporting it," he added.
Help grow the fund
Gifts to help grow the Landscape Architecture Innovation Fund can be made:
By check mailed to University Advancement, Spartan Way, 535 Chestnut Road, Room 300, East Lansing, MI 48824. Please make checks payable to "Michigan State University" and include the name of the fund you wish to support on the memo line of your check.
To explore additional ways to support the fund and the Landscape Architecture Program, please contact Brittany Lawrence at mill2849@msu.edu.