New endowment to educate students studying the built environment in the practice of feng shui and other cultures
Alexander and Pauline Ho have established a new endowment for students enrolled in the School of Planning, Design and Construction (SPDC) to learn about the built environment in other cultures including the classical feng shui philosophy.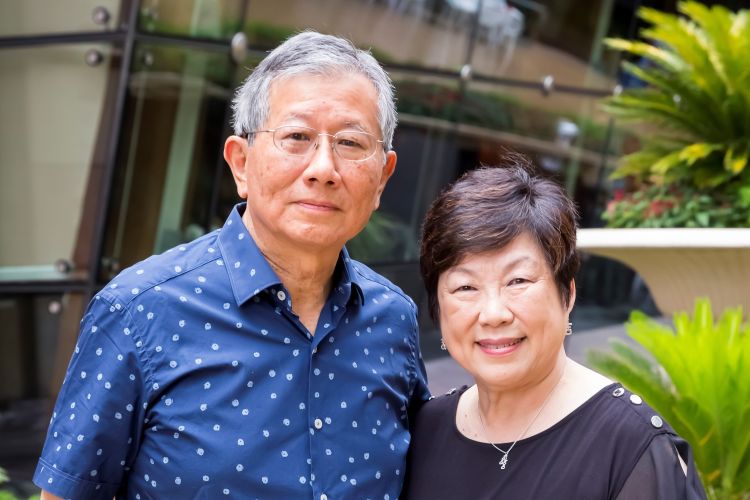 One of the five arts of Chinese metaphysics, feng shui is a practice of harmonizing the natural energy found in the environment and has been used historically to position buildings. When translated to English, feng shui literally means "wind-water." In architecture, feng shui is discussed as invisible forces that bind the universe, earth and humanity together as Qi, which roughly means vital energy.
Feng shui has become a way of life for Alexander (Alex) and Pauline Ho, of Bridgewater, NJ. Alex has been passionate about feng shui since his childhood and Pauline, since her years as a toddler living in a household where her grandmother practiced Chinese medicine and feng shui. To share the significance of feng shui in people's lives, Alex and Pauline chose to create a new endowment fund to help share this knowledge with Michigan State University (MSU) students studying the built environment.
"Our goal is to establish enough funds to generate income to bring guest speakers to talk to students. Initially, we were thinking to discuss feng shui, but eventually, we'd like to make it broader to include other cultures," Alex said.
The Peter and Helen Ho Scholarship for Urban Development will support opportunities to educate about influences of other cultures in a built environment for students enrolled in the School of Planning, Design and Construction (SPDC). The scholarship is established with a preference for studying the classical feng shui philosophy and techniques.
"With an inclusive approach to respect and value differences that diversity brings, SPDC encourages and embraces an environment that allows us to celebrate inclusion through teaching, research and outreach," said Ming-Han Li, Ph.D., SPDC director and professor.
SPDC lecture, seminar, studio and study abroad courses highlight various aspects of these values within the local and international communities. This approach allows students to gain an understanding of the various social, economic and environmental justice aspects that are paramount to be inclusive facilitators with these issues in diverse communities. Not only does this environment produce the best quality of work, it helps to create an inclusive environment in which diversity is not only recognized but supported, valued and nurtured.
"Alex and Pauline have impressed me by how they cherish life and celebrate it with others. Not only do they have the passion to help younger generations and disseminate the knowledge of feng shui, they also find ways to make their passion a reality," Li said. "Their generosity to endow the Peter and Helen Ho Scholarship for Urban Development will benefit students and faculty learning about feng shui and other cultural design and planning principles for generations to come. I am very grateful for them and excited about the opportunities this will bring."
Specifically, the new fund can provide scholarship support, experiential learning, research, guest speakers and travel opportunities with the intention of growing the world perspective of students.
"The reason I want to give to the endowment is to teach students about feng shui, other cultures and to honor my brother," Alex said.
The fund is named in memory of Alex's brother, Peter Ho, a 1966 MSU social science graduate who died in 1991 at the age of 49. Peter had a construction business and dedicated his career to building low-cost and high-quality homes to benefit the middle-class people in Sao Paulo, Brazil. Alex and Pauline also previously established another endowment in memory of Peter's brother, the Peter and Helen Ho Scholarship for International Business Studies in the Broad College of Business.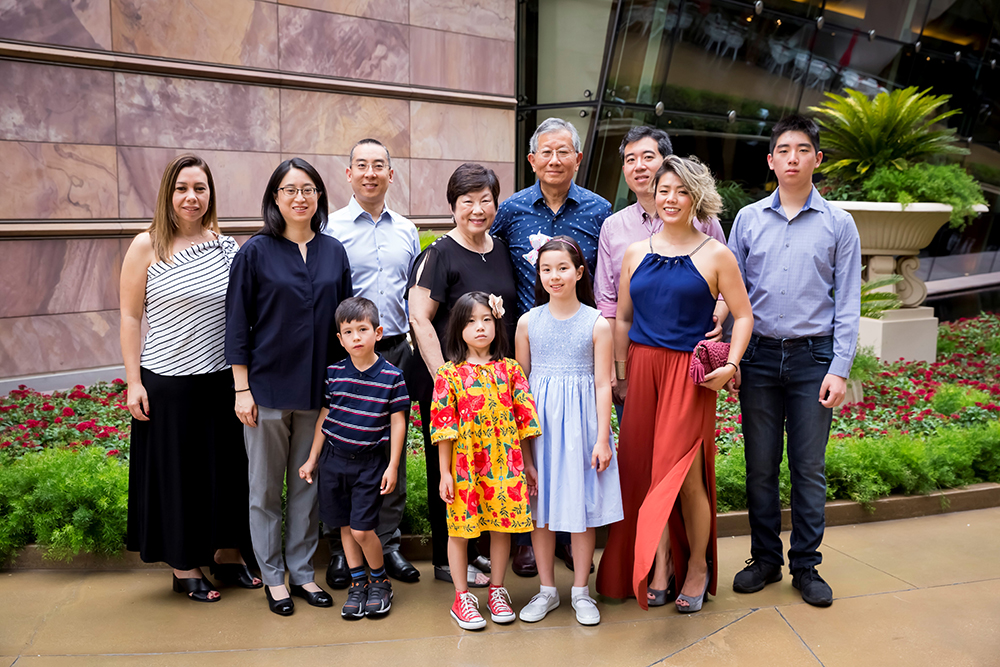 Although Alex and Pauline are not Spartan alumni, MSU has been influential on Alex's life. His first job was washing dishes at the MSU Student Union cafeteria.
"I came to the United States in 1963," Alex said. "Like my brother, I was also accepted to Michigan State, but I went to another school in Cleveland. However, MSU was my home away from home to visit my brother at State. My first job and my first driver's license were both in East Lansing."
"It was a very good experience," he continued. "I learned to appreciate people and what they do."
Born in China and raised in Brazil, Alex came to the U.S. to attend Case Western Reserve University in Cleveland, Ohio, where he and Pauline met. Alex, who earned his bachelor's and master's degrees in chemistry, also went on to complete a master's degree in business administration. After retiring from a career in the corporate world, he started learning about feng shui as a hobby.
Pauline, born in the United States to Chinese parents, was raised in Hong Kong and Brazil, and educated in Brazil and the U.S. She often refers to herself as a "citizen of the world." Before retiring in 2010, she spent nearly four decades working for Johnson & Johnson, where she was one of the first emerging market executives to run a global franchise for a multi-billion-dollar portfolio. She was widely recognized for her passion to mentor and develop talent around the world.
"After Pauline and I retired, we loved to travel and visit different places in the world. We would see how feng shui happened, after the fact," said Alex. "Sort of reverse engineering, seeing it backward and why the architecture design did not work."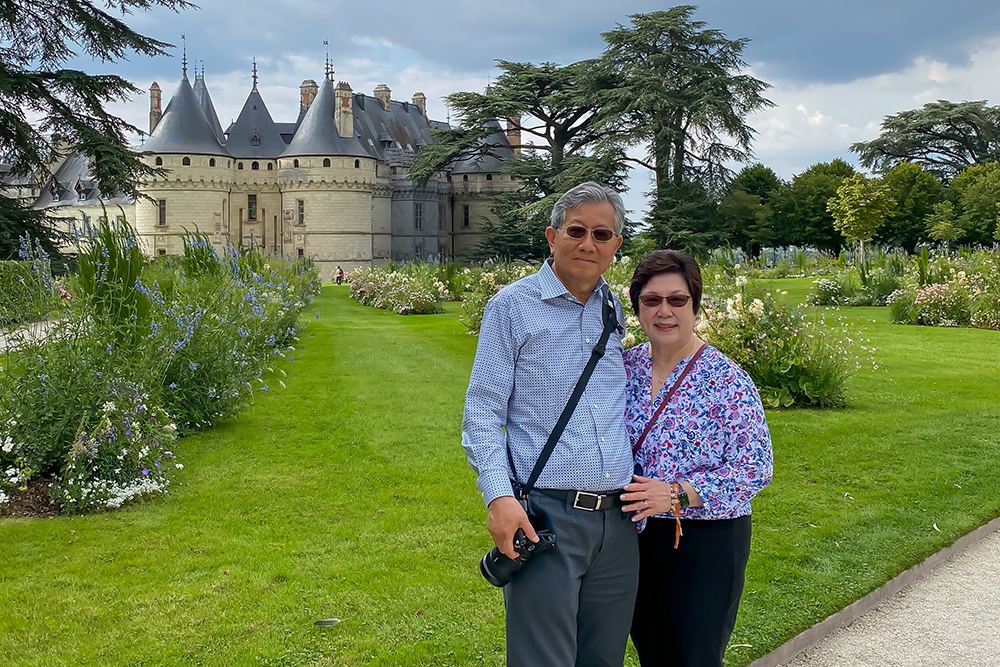 Alex and Pauline have co-authored two books around the topic: Feng Shui Stories Around the World and Feng Shui Stories Around the Neighborhood. These books share their observations related to feng shui through their travels and they discuss using feng shui practices to explain how cities, buildings and houses could have been built to balance the Qi in the natural environment.
"It's a big subject, but always fascinating," Alex said. "The more I learn, the more I'm convinced feng shui will benefit people."
According to Alex, feng shui aims to harness good energy to benefit the occupants of the building by the harmonious integration of the internal layout with the external environment. By capturing the prosperous energy, the resident will realize trifecta goals: health, relationship and wealth.
"Ultimately, what I want is for students to be aware of these methods and how they can be incorporated into their work. I feel it definitely will impact the people," he said.
To make an even larger impact, Alex and Pauline are funding their gift through a donor-advised fund. These types of funds allow the donor flexibility to recommend how much and how often money is granted to MSU and other charities. The donor transfers cash or other assets to a community foundation, brokerage house or other sponsoring organization. The donor can then recommend — but not direct — how much and how often money is granted.
Setting up a donor-advised fund qualifies the donor for a federal income tax charitable deduction when gifts are made to the fund — without immediately having to choose the charities to support. The donor may also choose to support several charitable organizations without having to retain records for several separate contributions.
"People think that giving to charity is easy, but you have to think through a lot of steps to get the best output," he explained. "I cannot compete with a millionaire — I'm just a simple person who wants to make the maximum impact."
SPDC is jointly administered by the College of Agriculture and Natural Resources (CANR) and the College of Social Science. It consists of four separately accredited programs:
Construction Management
Interior Design
Landscape Architecture
Urban & Regional Planning
It also includes the National Charrette Institute, a training, outreach and research unit.
Learn more about giving to CANR and SPDC.
This article was published in In the Field, a yearly magazine produced by the College of Agriculture and Natural Resources at Michigan State University. To view past issues of In the Field, visit www.canr.msu.edu/inthefield. For more information, email Holly Whetstone, editor, at whetst11@msu.edu or call 517-355-0123.