Ways to Give
The manner by which you choose to make a gift is a personal preference and situation. MSU and the College of Agriculture and Natural Resources offer numerous gift options for your consideration. Careful planning can maximize the positive effects of your gift.
In addition to the various giving opportunities, there are a number of methods for making your gift to MSU and the CANR. Many companies also offer matching-gift programs as a benefit to their employees, increasing a donor's gift. MSU employees can take advantage of payroll deduction and have their gifts deducted from their paychecks, in one lump sum or over a specified period.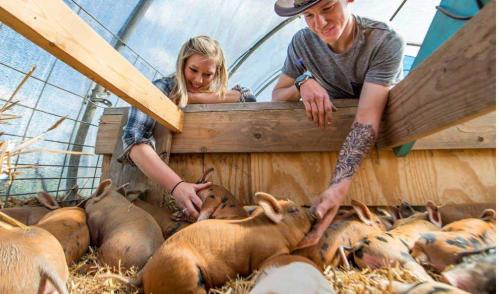 Gifts to the MSU College of Agriculture and Natural Resources are tax deductible as provided by law and may qualify you for state of Michigan tax credits and federal tax deductions. Please check with your financial adviser on how your gifts may affect your tax situation.
If you have any questions, concerns or proposals regarding how you can give, please contact the CANR Office of External Relations at 517-355-0284 or e-mail at canrer@msu.edu.
Ways to support CANR
Cash
Appreciated Securities
Real Estate
Personal Property
Gifts of Life Insurance
Business Interests
Partnership Interests
Retirement Plans
Endowments
To GIVE NOW visit https://www.givingto.msu.edu/gift/?sid=889