Giving to CANR Endowments
An endowment gift is invested by MSU and a portion of the investment income is spent annually, providing funding for the chosen area of support long after new contributions to the fund cease. The long-term benefits of endowments far outweigh the short-term gains of expendable contributions. For example, a $50,000 expendable gift spent outright on student scholarships will provide twenty $2,000 awards in a single year. A $50,000 gift to fund an endowment will provide more than 400 $2,000 awards over 50 years.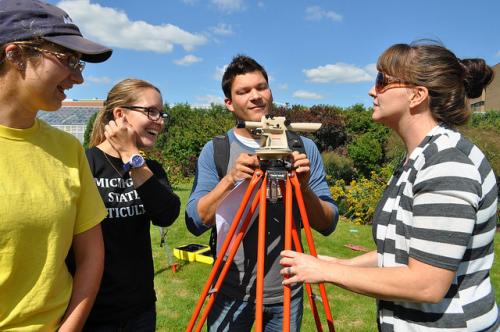 Endowed professorships enable the CANR to effectively compete for top faculty members. Endowed programs exponentially enhance the college's financial agility, allowing the bold moves that it takes to solve the big problems. Endowments in the College of Agriculture and Natural Resources propel the development of practical solutions in the areas of food, energy and environment.