Through the College of Agriculture and Natural Resources, some of the best minds on the planet tackle real-world problems, crafting solutions that have impact around the world. Strategic initiatives focus on compelling issues such as food safety and security, water quality, biofuels and improved health and nutrition – finding ways to use the world's resources to the best and most sustainable benefit of the Earth and its people.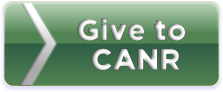 And just like the pioneers whose discoveries are so woven into our lives that we take them for granted, we know that discoveries made by our students and faculty members will affect your life – and your neighbor's life.
Meeting these challenges head on is hard work. It requires dedication and perseverance.
It also requires your help.
Private gifts play a vital role in our ability to maintain and enhance the quality of our programs, to attract top-notch faculty and to continue to remain on the cutting edge of research.
Alumni & Donor News
Upcoming Events
July 26, 2019 8:30AM - 5:00PM MSU Farms, 3750 College Rd, Lansing, MI 48910

The 2019 MSU Agriculture Innovation Day, "Focus on Precision Technology That Pays," will detail how implementing technology that aids in decision-making can improve yields, increase profit margins and reduce environmental impacts.
November 9, 2019 Pavilion for Agriculture and Livestock Education MSU Pavilion for Agriculture and Livestock Education. 4301 Farm Lane, Lansing, MI 48910

Meet with alumni and mingle with supporters from Michigan's agricultural and natural resources industries while enjoying great food and raising money for scholarships, student activities and alumni programming.