Learning about climate change can help youth become active global citizens — Part 1
Learning about Goal 13 of the Sustainable Development Goals can help inform youth as active global citizens.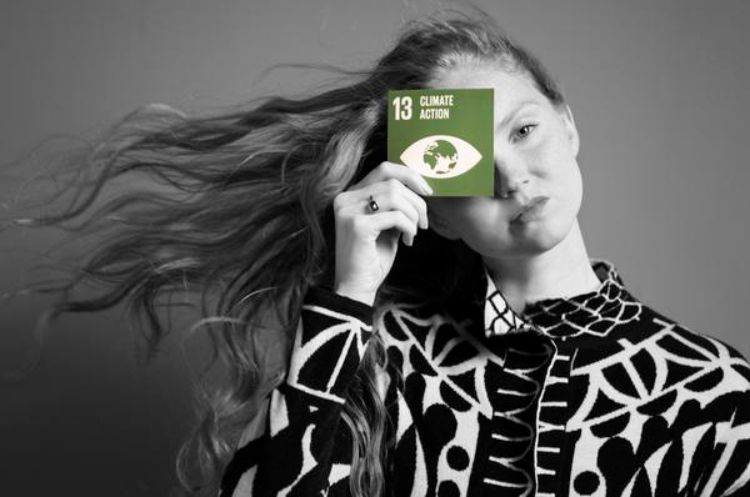 Summer has arrived in the United States, and temperatures are on the rise. While summer has always been a time to enjoy activities that warm weather makes possible, it can also be a great time for young people to consider how our planet's climate is changing and the role they can have in addressing the issue as active global citizens.
Today's youth are experiencing a world unlike the one their parents and grandparents knew when they were growing up. According to NASA, "The planet's average surface temperature has risen about 2.0 degrees Fahrenheit (1.1 degrees Celsius) since the late 19th century. Most of the warming occurred in the past 35 years, with 16 of the 17 warmest years on record occurring since 2001."
According to the International Panel on Climate Change (IPCC), the Nobel Peace Prize winning international body that "assesses the science related to climate change," human activity resulting in the release of greenhouse gas emissions, along with other human activities affecting the planet, are "extremely likely" to have been the primary cause of the warming of our planet's atmosphere since the 1950s.
The effects of a changing global climate, such as shrinking glaciers, shifting animal and plant ranges, loss of sea ice coverage, accelerating sea level rise, and more intense heat waves, are already being observed. Scientists, such as those on the IPCC have found that "continued emissions of greenhouse gases will cause further warming and long-lasting changes in all components of the climate system, increasing the likelihood of severe, pervasive, and long-lasting impacts for people and ecosystems."
World leaders, representing citizens from 193 countries, have agreed "to take urgent action to combat climate change and it's impact," which is embodied in Goal 13 of the United Nations (UN) Sustainable Development Goals. The Sustainable Development Goals are 17 interconnected goals that seek to transform our world by ending all forms of poverty, eliminating inequalities and improving the state of the world's natural and human-made environments through sustained international cooperation and efforts by the year 2030.
By learning about, taking action and teaching others about climate change, young people can play a valuable leadership role in helping to accomplish Goal 13, as well as the other Sustainable Development Goals.
Here are some important facts and figures, and some related educational ideas, concerning Goal 13 of the Sustainable Development Goals that can help youth learn and be engaged as global citizens:
To continue reading Part 2 of this article, go to "Learning about climate change can help youth become active global citizens – Part 2"
To learn about the positive impact of Michigan 4-H youth leadership, citizenship and service and global and cultural education programs, read our 2016 Impact Report: "Developing Civically Engaged Leaders." Additional impact reports, highlighting even more ways Michigan State University Extension and Michigan 4-H have positively impacted individuals and communities in 2016, can be downloaded from the MSU Extension website.
Other articles in series