Liberty Hyde Bailey Museum appoints MSU Extension educator as new trustee
Beth Clawson joins the board of the Liberty Hyde Baily Museum continuing a history of MSU Extension support within the community.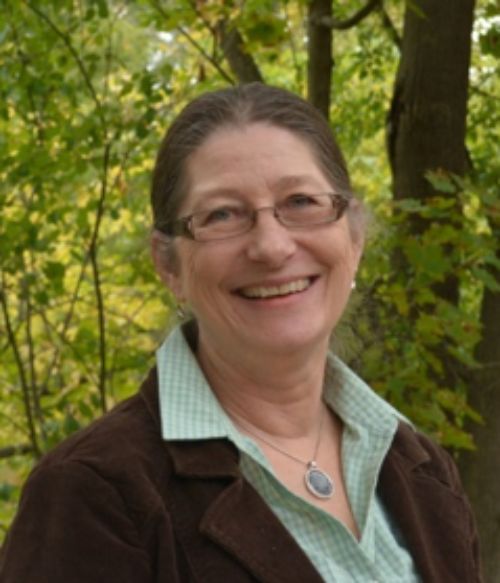 The president of the board of directors for the Liberty Hyde Bailey Museum in South Haven, Michigan, Dan Williamson, named Beth Clawson to their board of trustees at their annual members meeting Nov. 20. Formal approval of her appointment occurred at the regular board meeting immediately following. Clawson will serve a three-year, one-time renewable term. Clawson is a resident of Van Buren County and is employed at Michigan State University Extension specializing in natural resources and water quality education. She brings more than 18 years of home horticulture, natural resources knowledge and experience to the position through her role with MSU Extension. She is currently focused on coordinating a Michigan Master Naturalist training program.
Clawson also bring years of experience siting on various state and national professional boards. Currently, Clawson sits on the Association of Natural Resources Extension Professionals board (ANREP), as the North Central Region representative. Clawson previously served on the state Community and Natural Resources Development Association (CNRDA), the Michigan Association of Extension Agents (MAEA), the Michigan Recycling Coalition (MRC) and the Technical Advisory Team for the Ag & Natural Resources Cluster for the Van Buren Tech Center boards.
The Liberty Hyde Bailey Homestead Museum is listed on the National Register of Historic Places due to its influence on the life and philosophical outlook of Liberty Hyde Bailey, Jr. The City of South Haven owns this historic landmark, along with one and a half acres of the original property. It is operated by the Liberty Hyde Bailey Museum Memorial Fund, Inc., a 501 (c) 3 non-profit.
The main exhibit, housed in the historic homestead, features artifacts original to the story of Liberty Hyde Bailey's life and work, and tells that story through a series of interpretive exhibit rooms. It contains a growing repository of original editions of Baily's body of literary works and features gardens and grounds with interpretive signage as a living tribute to his career. The museum's Living Collections showcases many of the plant varieties to which Bailey dedicated his life's work.
Constructed in 1858 by Liberty Hyde Bailey Sr., the museum is one of the oldest standing homes in South Haven. It was part of the Bailey farm of some 80 acres, which included one of the first commercial fruit orchards in the South Haven area. The farm was deemed to have one of the finest apple orchards in Michigan and was recognized by the Michigan Pomological Society in 1873, 1875 and 1877.
Liberty Hyde Bailey, Jr. was born in the house near South Haven. Bailey left the farm when he was 19 to attend Michigan Agricultural College (now known as Michigan State University). After graduating and completing a brief stint working in the herbarium of preeminent botanist Asa Gray (at Harvard University), Bailey returned to MAC to chair the nation's first Department of Horticulture and Landscape Gardening. In 1888, he went to Cornell and worked on building curriculum in practical and experimental horticulture. At that time, he also began a program at Cornell to teach nature study in rural schools. Bailey acquires funding and support in New York for his programs for farmers.
Bailey was a prolific researcher and writer. Among his edited works were the Cyclopedia of Standard Horticulture, the Cyclopedia of American Agriculture and Hortus, the first ever dictionary of horticulture. Bailey's vision of "extension" for agriculture and natural resources education became a foundation for legislation, Labor and Leisure, put forth in the Morrill Act establishing our land-grant university system and cooperative extension services in the nation.
To learn more about this and other water quality programs, contact MSU Extension natural resources educators who are working across Michigan to provide natural resources and water quality educational programming and assistance. You can contact an educator through MSU Extension's "Find an Expert" search tool using the keywords "Natural Resources" or "Water Quality."