Malawi National Agriculture Policy
The National Agriculture Policy (NAP) defines the vision for development of the agricultural sector in Malawi over the next five years.
By Flora Nankhuni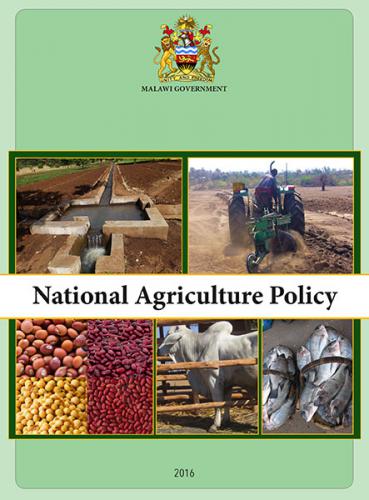 Agriculture remains the mainstay of Malawi's economy, contributing significantly to employment, economic growth, export earnings, poverty reduction, food security, and nutrition. It also plays a critical role in ensuring sustainable use of natural resources. However, we must confront and overcome several challenges in the sector, including low agricultural productivity, susceptibility to weather shocks, and poor management of land, water, and soils.

All of these pose a threat to food security and nutrition in the face of a growing population, increased land pressure, and climate change. In trying to address these challenges in the past, Malawi has over-concentrated on maize self-sufficiency for food and tobacco as a cash crop, at the expense of other agricultural commodities, including livestock and fisheries. Moreover, the sector remains predominantly subsistence-oriented.

In response, the NAP seeks to sustainably transform the sector from a subsistence to a market-orientation in order to increase agricultural production, marketed surpluses of commodities, and real incomes.
Download the National Agriculture Policy report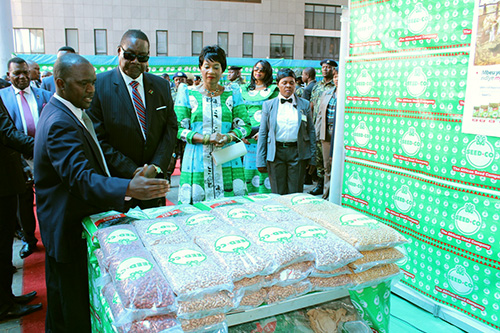 OFFICIAL LAUNCH OF THE NATIONAL AGRICULTURE POLICY (NAP), November 30, 2016
His Excellency Professor Arthur Peter Mutharika, President of the Republic of Malawi speech
US Ambassador to Malawi Virginia Palmer Remarks on Behalf of the Donor Committee on Agriculture and Food Security at the National Agricultural Policy and National Irrigation Policy Launch


IN THE MEDIA
MBC, November 30, 2016: MW Should Maximize the Potential in Agriculture Sector
Nyasa Times, November 30, 2016: Mutharika decries wasted irrigation land: Launches Malawi agriculture, irrigation policy
The Nation, December 1, 2016: Stakeholders: Implementation of Policies Key to Transformation
The Maravi Post, December 1, 2016: Malawi President Mutharika launches National Agriculture and Irrigation policies
The World Bank, January 31, 2017: New Policies to Help Transform Malawi's Agricultural Sector
IFPRI Blog post, February 10, 2017:Interview with Flora Nankhuni, Chief of Party for the New Alliance Policy Acceleration Support Project* (NAPAS: Malawi) and affiliated with Michigan State University, with Athur Mabiso, Senior Program Manager with IFPRI.
Photo: President Peter Mutharika and the first lady, Madam Gertrude Mutharika, inspect some of the pavillions on arrival at Bingu International Convention Centre in Lilongwe on November 30, 2016. Photo ©: Stanley Makuti