Managing stress and anxiety during the novel coronavirus pandemic
You and your family may be feeling more stressed or anxious than usual. This is normal. Learn strategies to identify and manage stress and anxiety in you and your children.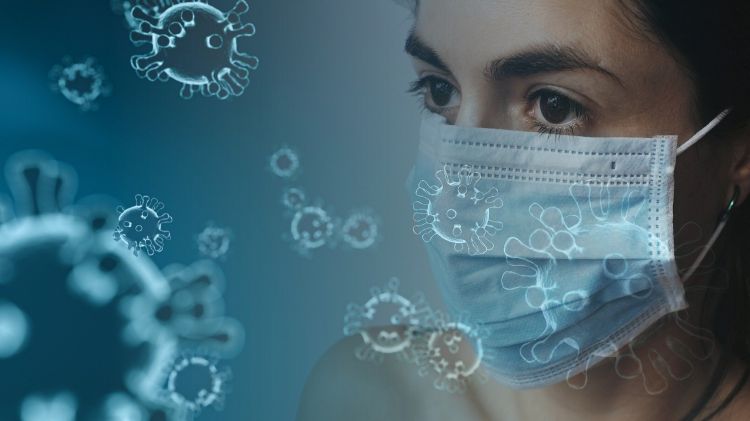 As our families, schools and communities enter the first week of mandatory school closings from the novel coronavirus pandemic, there is a very high amount of uncertainty. Routines are disrupted, sports and after school activities are cancelled, families are finding themselves home together with very little to do and a lot of big feelings and emotions. It is normal for both adults and children to have feelings of stress and anxiety during times like these.
When children are feeling stressed, scared and in need of reassurance, they will often show it in ways that can feel frustrating to parents. The Center for Disease Control (CDC), in their article "Coronovirus 2019: Managing stress and anxiety," recommends parents watch for the following signs of stress and anxiety in children and teens that are coping with the novel coronavirus pandemic.
Excessive crying or irritation in younger children
Returning to behaviors they have outgrown (for example, toileting accidents or bedwetting)
Excessive worry or sadness
Unhealthy eating or sleeping habits
Irritability and "acting out" behaviors in teens
Poor school performance or avoiding school
Difficulty with attention and concentration
Avoiding activities enjoyed in the past
Unexplained headaches or body pain
Using alcohol, tobacco or other drugs
Likewise, many parents are feeling a lot of anxiety and stress in these unprecedented times. Families, businesses, schools and government are working hard to establish policies and procedures in a quickly moving and uncertain atmosphere. Parents are concerned about work, their children's education, paying bills, food and other resources as well as being worried about the novel coronavirus itself. While many adults are used to being able to solve problems or find solutions, this is not a situation where there are many solutions. It is important parents take care of themselves as well as helping their children and friends cope. Coping well with stress will make you, your family and your community stronger.
While experiencing stress in this situation is normal, everyone reacts differently to stresses such as these. The CDC shares that signs of stress for adult during an infectious disease outbreak such as the novel coronavirus can include:
Fear and worry about your own health and the health of your loved ones
Changes in sleep or eating patterns
Difficulty sleeping or concentrating
Worsening of chronic health problems
Increased use of alcohol, tobacco or other drugs
Furthermore, people with preexisting mental health condition should be aware of new or worsening symptoms and be sure to continue with their treatment. Many mental health providers are turning to teletherapy to maintain continuity of care during the period of self-distancing.
During these stressful times, it is important to practice self-care to reduce your stress and stress in your children.
Take breaks from reading and listening to media about the novel coronavirus. While it is important to be informed, too much media consumption can increase anxiety and stress.
Take care of your body. Eat well and exercise. Develop a mindful practice such as meditation, deep breathing or yoga. Avoid consuming too much alcohol or using drugs.
Maintain a schedule. Make sure you and your child are getting enough sleep and engaging in a variety of activities during the day. Do not feel stressed about starting on school packets or homework at this time.
Make time in your day to unwind. Listen to music, drink tea, take a bath or read a book. Journal, color, paint or nap. Help your children identify these peaceful practices.
Connect with your friends and family. Utilize technology such as FaceTime and Skype to talk to your loved ones. Talk to trusted friends about how you are feeling. Encourage your children to talk about how they are feeling about the coronavirus and the effects it is having on their day to day life.