March is Reading Month: 10 tips to keep reading fun
Keep reading fun and engaging with your children with these literacy tips for families.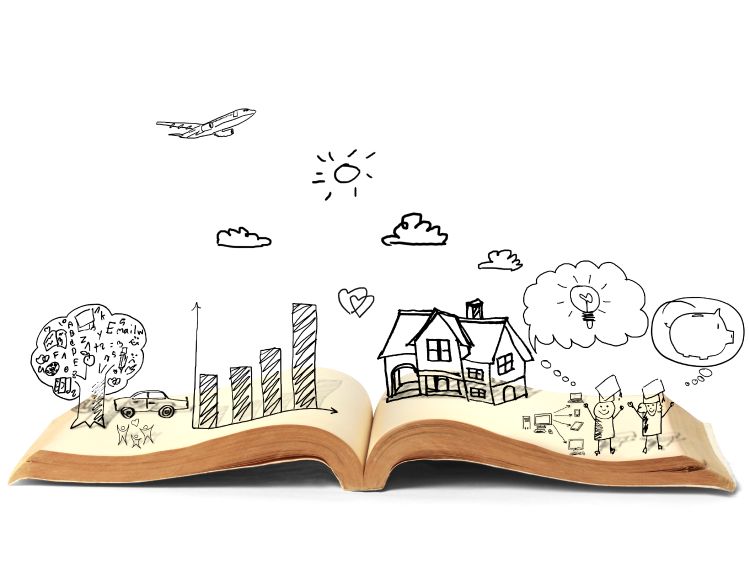 All across the country, schools and libraries are joining in to celebrate March is Reading Month! From "read-ins" at school to reading competitions, drawings for prizes and celebrity readers, the focus is on encouraging children to love reading and to engage in reading and other literacy activities out of school. How can you celebrate March is Reading Month at home? Here are 10 tips to celebrate reading at home, every month of the year!
1. Keep the topics interesting
Does your child love non-fiction books, or books about fairies? Maybe super-heros or historical fiction is their thing? Whatever the topic is, let children's interests guide their book selections. Visit your local library and talk with the chidlren's librarian about books in the genre of their choice. You can also use websites such as the Scholastic Book Wizard to narrow down selections, read reviews and pick just the right book for your reader.
2. Read aloud
Don't stop reading aloud to your children when they learn how to read. Listening to books read aloud helps children learn about cadence, fluency and expression. Make up voices for the characters that stay consistent as you read through a book – a high squeaky voice for the mouse or a deep, gruff voice for the bear. Make reading aloud part of your daily routine for all the kids and adults in your home, young and old alike. Looking for a good book to read aloud? You might want to check out the E.B. White Read-Aloud Award Winning booklist for ideas.
3. Set a good example
Research shows that one of the most important steps parents can take to support chidlren's early literacy skill development is to have a literacy-rich home environment. Read for pleasure, talk with your children about how much you love reading, have books available, make reading a fun and special activity at home, not just for them, but also for you. Looking for a good book? Check out Good Reads for some ideas for you as well as your children.
4. Make a special spot for reading
Consider making a special reading area for your child at home. Perhaps an unused corner of your house with a small book shelf and a bean bag. A space that is well-lit, organized and inviting where kids can find the right book and curl up to enjoy it quietly. Let infants and toddlers have access to their books, keeping them on a low shelf or in a basket that is accessible.
5. Visit your local library
No matter how many books you have at home, nothing beats a trip to the library to stock up on new and interesting titles. Schedule time in to your calender to go to the library regularly. Look at your local libraries programs as well, many offer fun and interesting – and often free – activities to support children's literacy development. And while you are there, don't forget to check out books for you!
6. Have a read-in
March is often a month that brings cold, wet and muddy days that make outside play hard. Pick a rainy day to have a read-in. Leave on your pajamas, build a blanket fort in the living room and snuggle up with a good book. You could go a step further and have a book-themed day, with "Green Eggs and Ham" for breakfast and a viewing of a movie like "Charlotte's Web" that is based off a book to end the day.
7. Be flexible
In order to keep reading fun and engaging, it's important to be flexible. Maybe your child is too tired after a long day at school to read at bedtime and they would prefer to listen to an audio book as they fall asleep. Help your child find a time to fit reading in that works well for your family. Look for pockets of time such as the drive to school, waiting for ballet class or on the bus ride home where kids have some down time and might be able to read a little. Avoid having hard and fast rules about reading as this is a time that should be fun and not a punishment.
8. Reward wisely
Avoid the temptation to offer screen time as a reward for reading. Thom Barthelmess, president of the Association of Library Service to Children, reminds parents to avoid the temptation to offer screen time as a reward for reading. "Kids are smart and they're paying attention, and the message we want to give them is that reading is its own reward. When we [offer TV as a reward for reading], we show them that reading is what you do to get something really valuable, like watch TV," Thom says.
This doesn't mean you can't offer incentives for reading, of course. Every child is different. Some children might respond well to a sticker chart, others to a special trip to the zoo after so many books. Consider connecting the rewards to your child's interests and the books they are reading; the child that loves dinosaur books might be motivated by a trip to the natural history museum to see real dinosaur bones.
9. Reading is reading
Worried that your child isn't reading novels, but prefers sports magazines? Rest assured that reading really is reading! Let your child select their own reading material. It is OK to let your child select magazines, graphic novels or other material outside of a traditional book.
10. Books are special too
Emphasize the "special" nature of books. Give books as gifts with a note in the cover. Ask people to gift your children with books for holidays and birthdays. Everything seems more special when it's wrapped up in a bow. Let children keep books they receive as gifts in their rooms and assure them they don't have to share them, they can be theirs and theirs alone.
Helping your child grow to love reading is an amazing gift. Reading opens a world of imagination to your child. Make an effort to keep reading a priority in your home; a family activity that is fun, engaging and something you do together, every day.
For more information about early childhood literacy development, programs in your area and webinars, visit Michigan State University Extension's Early Childhood Development webpage.