Michigan 4-H Alumni Profile: Nate Seese
4-H alumni and first Michigan 4-H'er to win a 4-H Youth In Action Award reflects on his experience in 4-H and how it impacted his life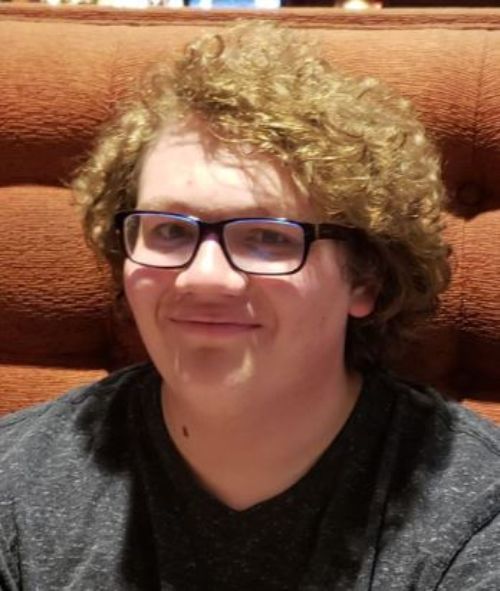 In 2012, Nate Seese became the first Michigan 4-H'er to win a national 4-H Youth In Action Award at only 15 years old. Now a senior at Michigan State University, Nate took a moment to look back on the impact of 4-H and this award on his own development and direction.
The 4-H Youth in Action Awards recognize 4-H'ers who have used the knowledge they gained in 4-H to create a lasting impact in their community. Nate won the award for supporting a local food pantry in his community with his own 4-H sheep and swine projects. He recruited a group of buyers that consisted of local business owners and community members willing to buy the animals at the county fair 4-H auction and support Nate's dream of donating them to the food pantry. Nate also worked with a local butcher, Byron Center Meats, to get their time and services donated for processing the meat. These efforts provided the food pantry with significant quantities of protein-rich foods that they could distribute to those in need in the Kent County area.
Seven years later, Nate is completing his last year of undergraduate study at Michigan State University. In May, he will graduate with a degree in Crop and Soil Sciences. Nate is currently working in a crop genetics research lab and plans to continue working there as he pursues graduate school. Though his work may look different than it did in 2012, it's still for the same goal: Nate wants to use his knowledge to help feed the exponentially growing population.
"Seeing the hungry people during my project has made me incredibly motivated to help feed the world in some way," said Nate. "Crop science will allow me to work in things like crop genetics and advanced cropping technique."
Beyond helping Nate to find his passion and career path, the 4-H Youth in Action award, which includes a $1,000 scholarship, helped Nate in other ways too.
"The award has been a talking point in my life for many years, and has also helped by being a launching point for me. It helped me to apply to MSU. It helped me get over my fear of public speaking. It has been a talking point in job interviews and in networking. Needless to say, it has had a large impact on my life and I'm so grateful I was given the opportunity."
Though definitely a highlight, the Youth in Action Award was just one part of Nate's 4-H career. It was through his complete 4-H experience that he learned the tools and confidence to make a difference in the world. In addition, it was through 4-H that Nate realized his passion and developed the skills he needed to pursue it. Because of this rewarding experience, Nate would recommend 4-H for any young person.
"If you have the space, time and energy to devote to a project, do it! No matter how tired I was at the end of the day, I have some great memories from growing up in the environment. You should experience that too!"
For more information about Michigan 4-H and how you can get involved as a youth or volunteer, visit the Michigan 4-H website.