Michigan 4-H youth learn about importance of pollination & native bees
Local Michigan teens were given the opportunity to teach and guide the youth through the Native Bee Challenge, to educate them about the habitat of native bees and how they benefit the food supply and agriculture.
July 17, 2019 - Author: Cassie Reininger, National 4-H Council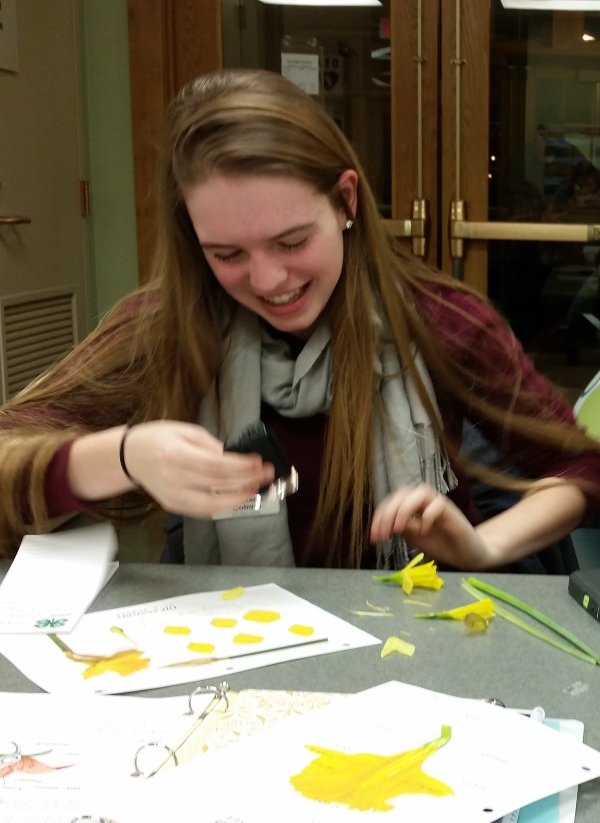 Through the 2019 4-H Ag Innovators Experience (4-H AIE), local Michigan teens had the opportunity to teach and guide younger youth through the Native Bee Challenge to learn about how increasing habitat for native bees benefits the food supply and agriculture.
Mattison Coburn, a 4-H teen from Galesburg, has been involved in 4-H for eight years and was excited to be a teen leader for the Native Bee Challenge to work with other kids interested in making a difference in agriculture and the world.
"I think it is imperative that children and adults learn about agriculture. People tend to forget how important agriculture is. If people do not get educated about agriculture our future will be in trouble, and we will not be able to feed the growing population."
Not only did Coburn have the opportunity to learn some surprising facts about native bees through this experience, but she also was able to help build her skills in communication and leadership that she plans to use as she pursues a future career in agriculture.
Participants in the Native Bee Challenge work in teams to create a model that explores the process of pollination and its connections to the global food supply. Youth also discover ways to increase pollinator habitat and get to build their own bee nest to take home.
Since 2014, more than 45,000 youth from across the U.S. have participated in more than 1000 domestic and global 4-H AIE events, led by 1057 trained teen leaders. The Native Bee Challenge will take place March through July 2019 at various sites, including 4-H clubs, 4-H camps, school enrichment and 4-H after school settings.
The 4-H Ag Innovators Experience program is presented by National 4-H Council and BAYER to help develop critical workforce skills in young people and show that agriculture can be relevant and fun. Students in Iowa, Kanas, Michigan, Missouri and Nebraska will have the opportunity to participate in the Native Bee Challenge throughout the spring and summer.
Learn more about 4-H at www.4-h.org, find us on Facebook at https://www.facebook.com/4-h and on twitter at https://twitter.com/4H.