Michigan Department of Natural Resources accepting input on wildlife conflicts and other concerns
Agricultural producers have a number of opportunities throughout December to provide feedback to the Michigan Department of Natural Resources regarding wildlife conflicts and other natural resource management concerns.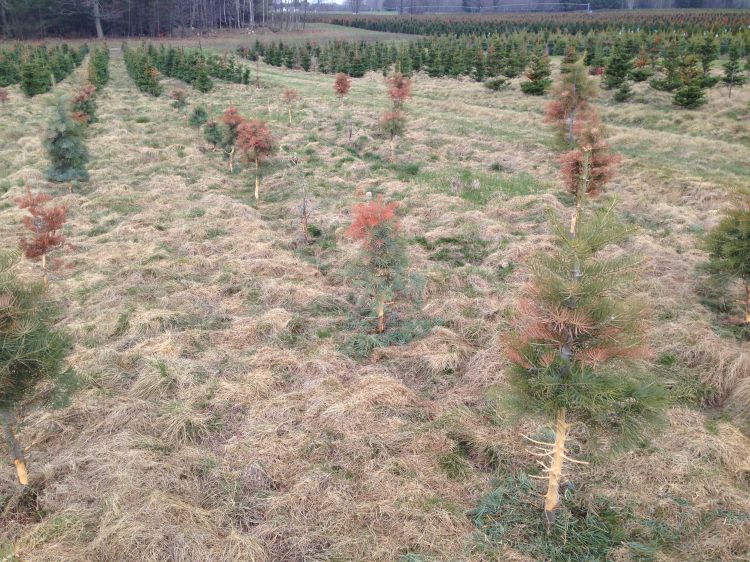 Forests and farmlands in the Great Lakes region support diverse and abundant wildlife populations. This wildlife resource is highly valued, with recreation-based expenditures accounting for billions of dollars in the region, however crop damage is common where wildlife and agriculture overlap.
The last national survey of U.S. wildlife damage to agriculture estimated $944 million in losses in 2001, according to the U.S. Department of Agriculture (USDA) National Agricultural Statistics Service (NASS). At the national level, primary wildlife species resulting in losses to field crops included deer, turkeys, raccoons and waterfowl (collectively 75 percent of the reported losses), with 22 percent attributed to other species, according to USDA NASS. All of these species have the potential to significantly impact agriculture in Michigan as they are generally abundant, widespread and persist in agriculture landscapes.
Given the importance and demonstrated interdependence of crop production and wildlife-based recreation in the region, growers are encouraged to attend Michigan Department of Natural Resources (DNR) listening sessions and contribute to conversations around wildlife and other resources of interest. The DNR is responsible for managing a number of relevant species including deer, bear and turkeys. For more information on current DNR wildlife policy, visit their Nuisance Wildlife webpage.
Please note, some of the meetings will be toll-free conference calls, so you can participate from anywhere. For more information on wildlife damage, visit the National Agricultural Statistics Service Page at USDA NASS website and enter "wildlife damage" into the search box.
The DNR is giving Michigan citizens the opportunity to share input and ideas on policy decisions, programs and other aspects of natural resource management and outdoor recreation opportunities. One important avenue for this input is at meetings of the public bodies that advise the DNR and, in some cases, also set policies for natural resource management.
The following boards, commissions, committees and councils will hold meetings in December 2018, and the public is encouraged to attend. Click on the links below to find specific meeting locations and, when finalized, meeting agendas. Please check these pages frequently as meeting details and agendas may change and sometimes meetings are canceled or rescheduled.
December meetings
This work is supported by the Crop Protection and Pest Management Program 2017-70006-27175 from the USDA National Institute of Food and Agriculture. Any opinions, findings, conclusions or recommendations expressed in this publication are those of the author(s) and do not necessarily reflect the view of the U.S. Department of Agriculture.