Michigan Sea Grant partners with Tribal communities for shipboard education programs honoring Anishinaabe heritage
MISG and partners hosted three shipboard programs aboard a tall ship schooner highlighting Anishinaabe culture and heritage.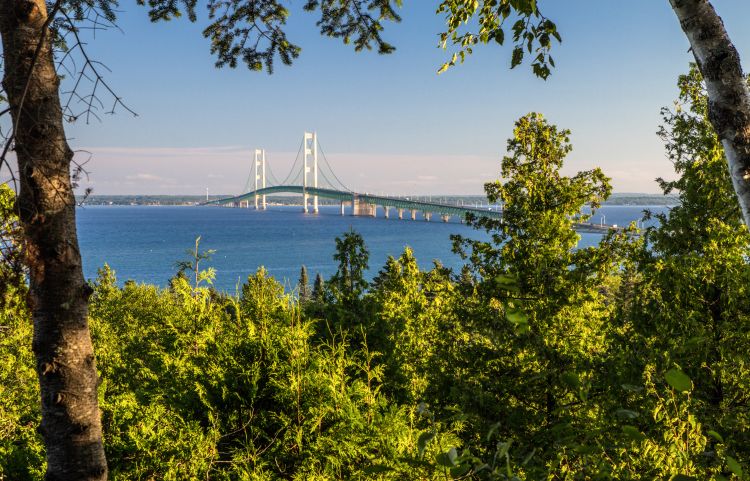 Michigan is part of the ancestral, traditional, and contemporary lands of the Anishinaabeg — Three Fires Confederacy of Ojibwe, Odawa, and Potawatomi peoples. Around the state, Tribal communities are preserving, honoring, and teaching their history, traditions, and language. Upper Peninsula Anishinaabe cultures have strong ties to Lake Superior and plentiful knowledge and traditions which honor water.
Michigan Sea Grant (MISG) and Michigan State University (MSU) Extension, three Upper Peninsula Tribal Nations, Michigan Technological University, and local communities partnered with Inland Seas Education Association (ISEA) to host three programs aboard ISEA's tall ship schooner on Lake Superior in 2021. Each program was designed to highlight local Anishinaabe history and culture. One also focused on water-related careers. Registration targeted local Tribal students but was open to the public. MISG used 360-degree cameras to create an immersive virtual reality recording for future participants.
Of the 71 participants, 65% self-identified as Native American. Participants came from 12 Michigan counties and 4 surrounding states. These were ISEA's first programs in Lake Superior and represented a new partnership with MISG and MSU Extension's Upper Peninsula staff. The programs also strengthened MISG and MSU Extension ties with cultural and natural resource employees within the partnering Tribal Nations. MISG is currently preparing a 360-degree recording of an Anishinaabe water ceremony as a virtual reality program.