Michigan State University women making a difference in global health
Department of Biosystems and Agricultural Engineering faculty prepare the next generation of biosystems engineers while advancing human health through disease detection and prevention.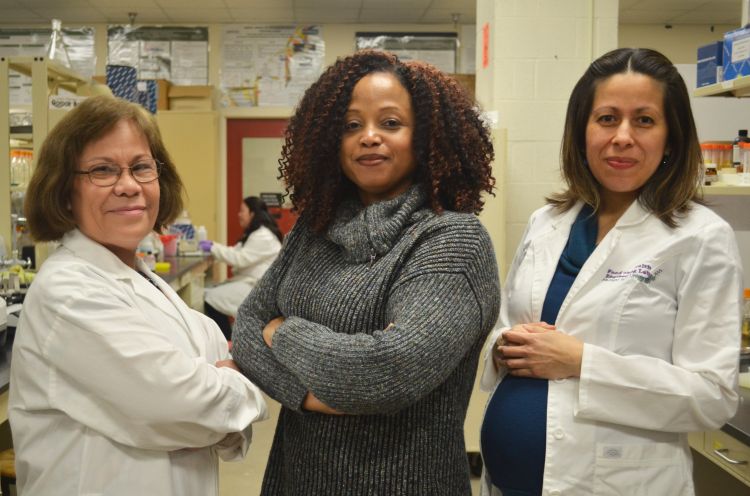 Updated February 2021
Michigan State University's (MSU) Department of Biosystems and Agricultural Engineering (BAE) is expanding opportunities in engineering, especially for women. In the fall 2020 semester, women comprised 52% of the 209 undergraduate students enrolled in the biosystems engineering program.
Also, female BAE students are graduating at higher rates from MSU. In the 2019-2020 academic year, 62% of biosystems engineering bachelor's degrees were awarded to women, the highest percentage in MSU engineering programs. Nationally, women received 21% of all engineering bachelor's degrees in 2017, according to the American Society for Engineering Education.
Three women BAE researchers have been leading the way in their STEM careers and teaching the next generation of biosystems engineers. Evangelyn Alocilja, Ilce Medina Meza and Jade Mitchell are advancing public health and making global impacts through their research of diseases such as tuberculosis, Alzheimer's, Parkinson's and Legionnaires'.
Fighting tuberculosis one test at a time
BAE professor Evangelyn Alocilja is a world-renowned researcher on infectious and antimicrobial resistant diseases. Recipient of an MSU William J. Beal Outstanding Faculty Award in 2019, she travels internationally to speak about her research and build global alliances. She also holds 12 U.S. patents and has published over 125 journal articles.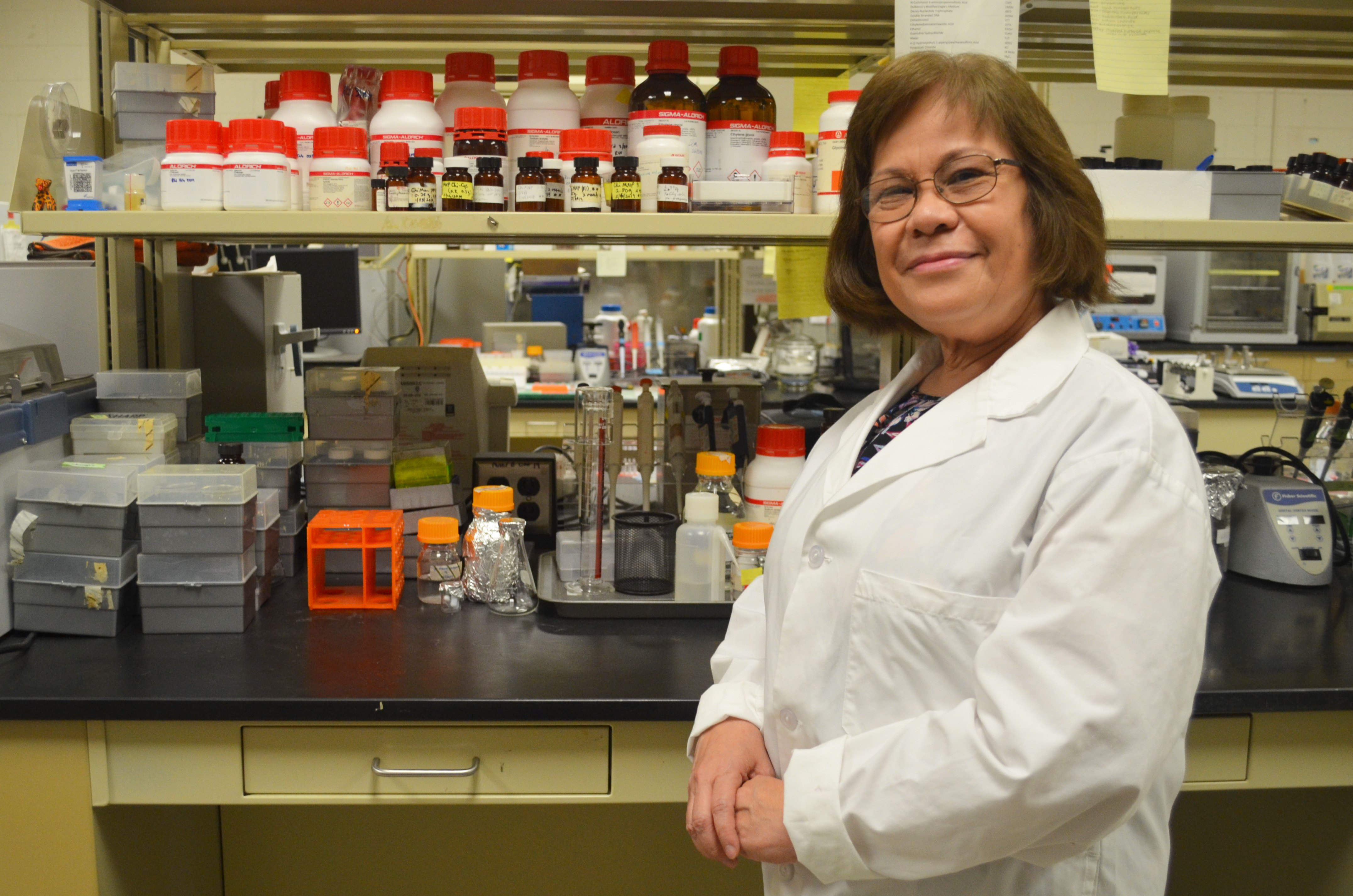 Alocilja also has a personal connection motivating her public health work. As a child in the Philippines, she lost her aunt and uncle to tuberculosis (TB).
TB is the deadliest infectious disease in the world with more than 10 million people diagnosed and roughly 1.5 million deaths each year, according to the World Health Organization. Infectious diseases, such as TB, can be particularly devastating to low-income communities that lack access to diagnostic tools and the latest forms of treatment.
To help, Alocilja developed and patented a 10-cent test to detect TB. It takes 10-20 minutes to get the results with 95%-99% accuracy when administered by medical professionals. For remote areas without medical professionals, the team developed a smartphone app using an artificial intelligence algorithm to review the samples with 85% accuracy.
"Some of these areas with high rates of tuberculosis have limited access to modern tools in both diagnosis and treatment because of the cost," Alocilja said. "My philosophy is that people should not have to get sick and die just because they are poor."
Connecting diet with chronic diseases

Ilce Medina Meza, an assistant BAE professor with appointments in the departments of Chemical and Biomedical Engineering and Food Science and Human Nutrition, studies new ways to map biomarkers in Americans' diet that could affect future chronic diseases.
Eating food can lead to the accumulation of certain chemical compounds with high toxicity risks. These compounds are generated through the processing of and handling of food. Cooking methods and food storage can also affect the compounds.
"We are helping people understand that we are what we eat," Medina Meza said. "These developments could affect how we prevent inflammation, which can trigger several chronic diseases, including cardiovascular disease and neurological disorders, such as Alzheimer's and Parkinson's disease."
Medina Meza, who works at the intersection of human health, chemical engineering and food safety, became interested in physics as a child and dreamed about having her own lab coat.
"At 5 years old, I envisioned myself doing experiments and explosions in a laboratory," she said. "Initially, I wanted to be a physicist like Einstein and explore the universe, molecules and atoms."
The global implications of Medina Meza's current research includes areas of agriculture, food processing, medicine, global health and public policy.
"The purpose of my research is to find benefits for people, focusing in sensitive populations such as infants and elders," she said. "I want to contribute large and remarkable outcomes in understanding and preventing chronic diseases."
Preventing waterborne disease outbreaks

BAE Associate Professor Jade Mitchell is part of an Environmental Protection Agency project to better understand and predict water quality and health risks posed by declining water usage and low-flow plumbing. Low-flow plumbing fixtures decrease the flow of water without decreasing the pressure. These fixtures are common in newer building construction.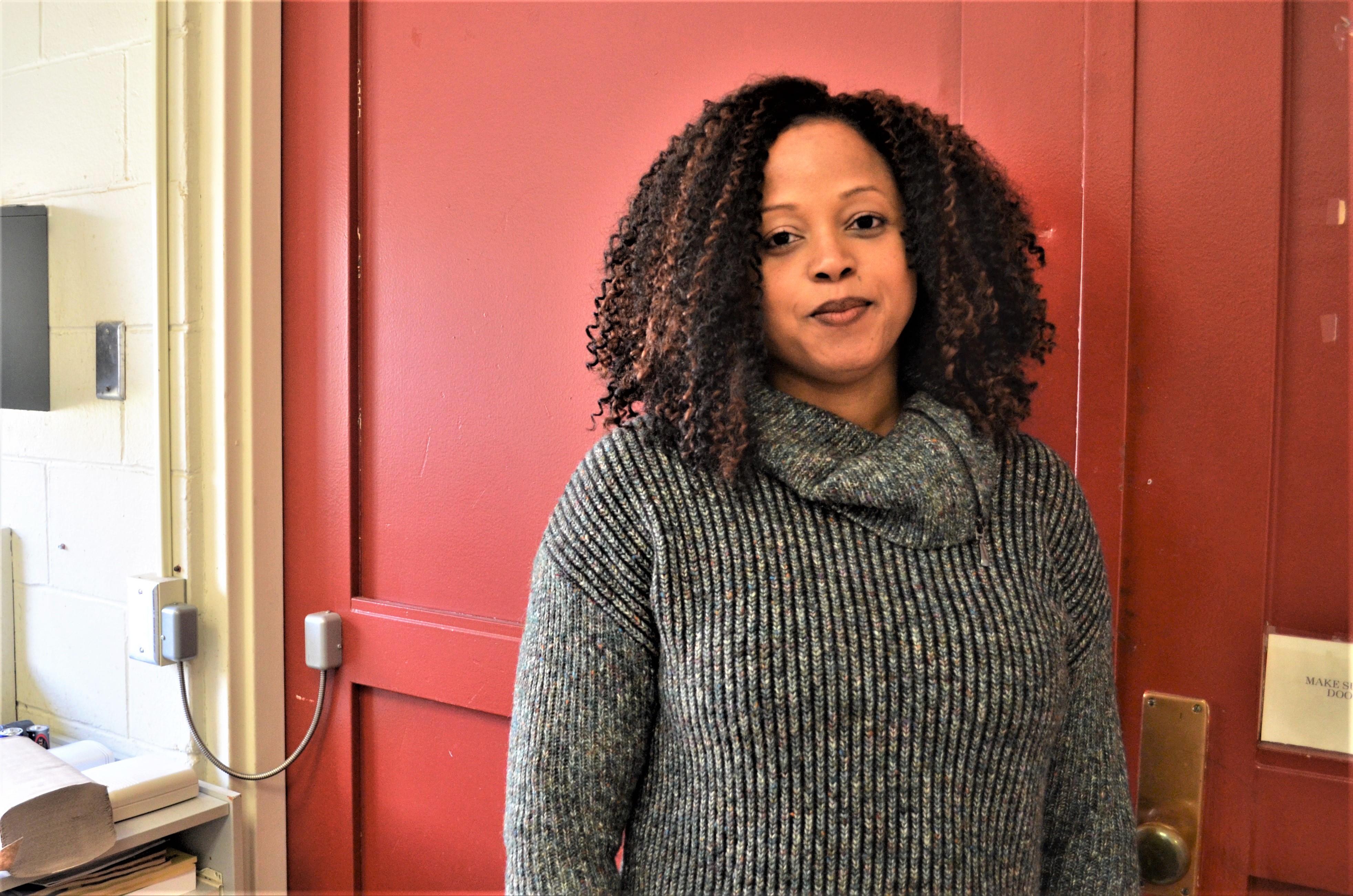 Led by Purdue University scientist Andrew Whelton and including several other MSU researchers, the project guides risk-based decisions in engineering design and public policy to prevent waterborne disease outbreaks, such as Legionnaires' disease.
"Water conservation has been mainly driven by the energy policy and not on how we treat and store water," Mitchell said. "What's happening is that due to water conservation and low-flow fixtures, we're using less water, so our water is being stored longer in the pipes. That allows for leaching of chemicals into the water. They can come from the pipes or in the scale of the pipes, but also for pathogens to grow."
Bridging science, engineering and health, Mitchell's research has broad community health implications. Her ongoing work helps predict water quality impacts and human health risks, as well as informs policymakers of risks associated with plumbing systems.
Mitchell, who now mentors other women in STEM fields, was often the only woman in many of her civil engineering classes. She sees herself now as a role model for others.
"The thing I would have told myself then is: 'It's OK to be a girl. Your perspective is going to be different and that's valued and needed in science,'" Mitchell said.
Cameron Rudolph and Alex Tekip contributed to this article.
Related Articles
This article was published in In the Field, a yearly magazine produced by the College of Agriculture and Natural Resources at Michigan State University. To view past issues of In the Field, visit www.canr.msu.edu/inthefield. For more information, email Holly Whetstone, editor, at whetst11@msu.edu or call 517-355-0123.