Michigan is driving forward once again – in rural Michigan too
Northern Michigan is part of the "pit crew."
According to Site Selection magazine's annual Governor's Cup, Michigan ranked fourth in the country for the number of new major corporate facilities and expansions last year. The report tallies the number of "new corporate facility projects with significant impact."
Michigan had 337 qualified projects last year, up from just 85 in 2011. The figures do not include retail, government, school or hospital projects. New buildings and expansions must meet at least one of these criteria: invest $1 million or more, create at least 50 new jobs or add at least 20,000 square feet of new floor area. About half of Michigan's projects were expanded manufacturing facilities.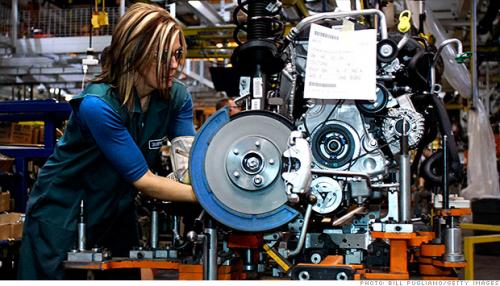 In the region covered by Northern Lakes Economic Alliance, a partner of Michigan State University Extension, of Antrim, Charlevoix, Cheboygan and Emmet Counties, several major projects were completed last year including an expansion at Circuit Controls Corporation in Bear Creek Township, Precision Edge's new facility in Boyne City, an expansion at DCL Inc. in Charlevoix, ACAT Global's relocation and investment in Marion Township, an expansion at Petoskey Plastics' manufacturing facility in Petoskey, an expansion at Short's Brewing facility in Elk Rapids, investment in equipment and a new testing range at Central Lake's Armor Express and Moran Iron Works' expansion at their main facility in Cheboygan County.
"Once again, the nation is taking notice of the bold reforms now driving Michigan forward. More companies are choosing to grow their futures in Michigan and that is reinforcing our well-earned reputation as America's comeback state," Gov. Rick Snyder said in a statement. "The best way to boost our state's economy and improve the quality of life for all is to create an environment that encourages business investment, job growth and innovation."
The ranking sends a message of Michigan's "highly competitive business climate," said Michael Finney, president and CEO of the Michigan Economic Development Corp. "In the last two years, we have greatly improved Michigan's business climate and infrastructure, making it easier for businesses to find new paths to prosperity, and our changes are paying off," he said in a statement.