MSU animal science doctoral student awarded NIH fellowship
Award will allow Kaitlin Karl to continue research on superovulation in cattle that may lead to benefits for women and IVF success rates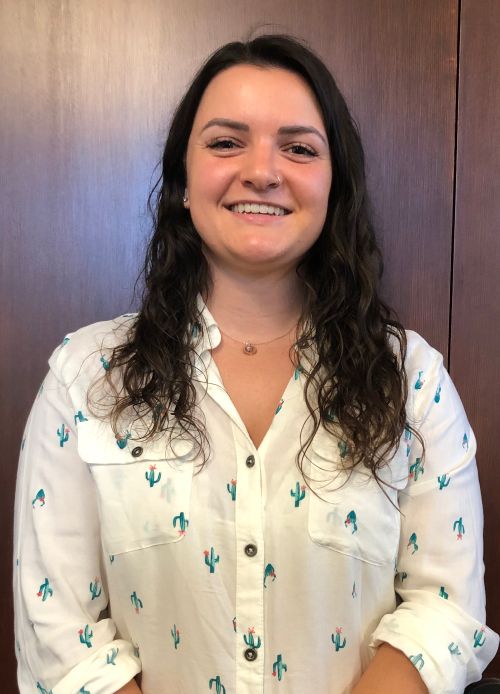 EAST LANSING, Mich. – Kaitlin Karl, a Ph.D. student in the Michigan State University (MSU) Department of Animal Science, has received a fellowship from the National Institutes of Health (NIH) to continue her work alongside faculty members Jim Ireland and Keith Latham on improving superovulation in cattle, which may benefit assisted reproductive technology (ART) in women.
Superovulation is a treatment designed to increase ovulation rate and therefore increase the number of eggs a female produces during each reproductive cycle. Karl's work examines the use of hormones – specifically, the follicle-stimulating hormone (FSH) – to try to increase success rates for in vitro fertilization (IVF). FSH is commonly used in both human and bovine IVF, and Karl is examining how increased dosage may adversely affect embryo survival.
"I was honored to receive this fellowship," Karl said. "This is a great opportunity to work with some of the best professors and students in the industry here at MSU."
Karl will be a member of the Reproductive and Developmental Sciences Training Program at MSU. The program is funded through a Eunice Kennedy Shriver National Institute of Child Health and Human Development T32 Training Award that was given to Keith Latham and Asgi Fazleabas in the Reproductive and Developmental Sciences Program. The fellowship includes a stipend, tuition and fees, and an allowance for Karl to cover research/training-related supplies and travel.
This training program supports predoctoral and postdoctoral scientists in priority areas identified by NIH. It also provides researchers with training in a broad range of professional skills for career development. Karl is one of seven candidates accepted for the 2019 cycle.
Ireland said Karl's research aims to evaluate inconsistent dosing in ART clinics, including the occasional use of very high doses of hormones to stimulate growth of ovulatory follicles as a source of eggs for IVF in cattle. Giving women high doses of FSH is correlated with low live birth rates.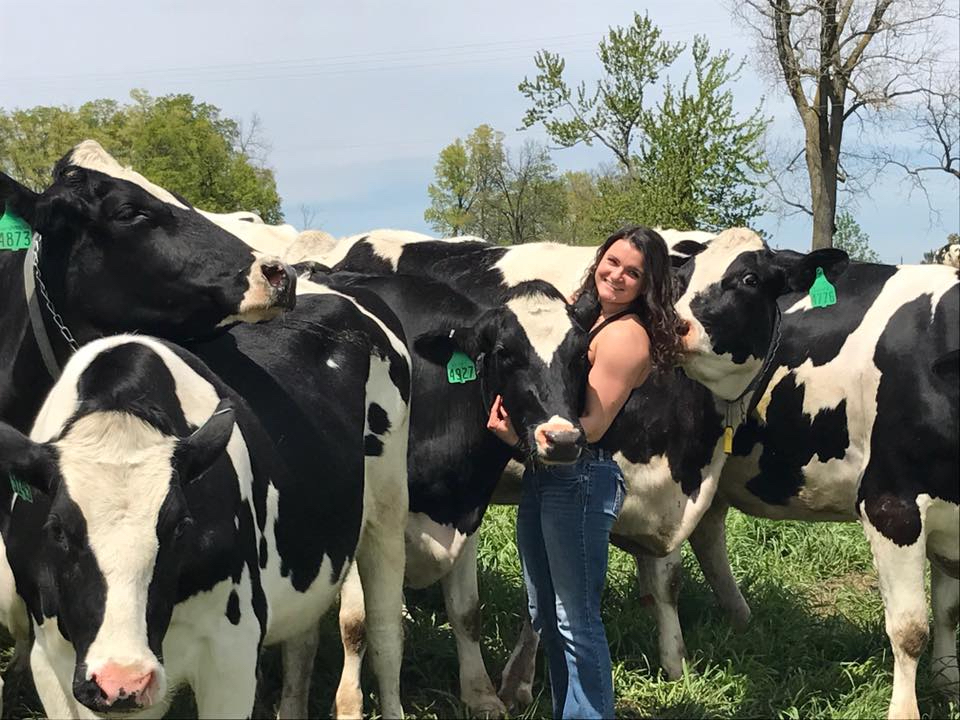 "Kaitlin's research project is designed to determine if high FSH doses decrease ovarian function, egg quality and embryo survival in cattle, which is a good biomedical model for women," Ireland said. "She has completed her first project and showed that high FSH doses decrease ovulatory follicle numbers, ovulation rate and ovarian production of estradiol in cattle. These findings are important because they imply that high doses of FSH are indeed detrimental to ovarian function, which may in turn impair success of IVF."
Karl said it's common for women who are having difficulty getting pregnant to go through hormone stimulation therapy. She ultimately wants her research to lead to industry standards on FSH dosage to prevent clinicians from overuse that can decrease IVF success rates.
"We are trying to find the best, most economical way for women to achieve pregnancy while minimizing the number of IVF cycles they have to go through with a clinician," Karl said. "If we can make it easier for women and help them spend less time in a doctor's office, that is best."