MSU Extension helps hunters collect and submit chronic wasting disease tests to MSU Veterinary Diagnostic Laboratory
CWD testing samples will be collected at the Ionia and Montcalm County Michigan State University Extension offices.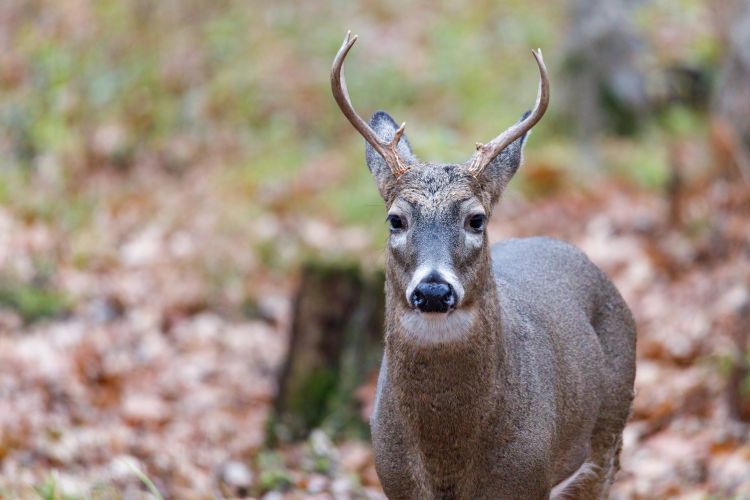 Chronic wasting disease (CWD) is a disorder of the neurological system that affects cervids, animals that are members of the deer family, such as deer, elk and moose. CWD is caused by a prion, or misfolded protein. Prions are mostly found in the brain and the spinal cord, but have also been detected in saliva, urine, feces, and blood.
Cervids that contract CWD may take months or even years before they show symptoms of having the disease. Symptoms can include extreme weight loss, lack of coordination, drooping head and/or ears, excessive drooling, excessive drinking, and excessive urination. CWD is always fatal to infected cervids. Identifying deer with CWD is not possible by visual observation alone. For a positive identification, the deer's lymph nodes must be tested in a lab.
The disease is not known to affect humans, although the Centers for Disease Control and Prevention and the World Health Organization both recommend not eating meat from an infected cervid. CWD testing is recommended, but not required. In 2021, deer heads for testing are being requested from Allegan, Barry, Branch, Calhoun, Eaton, Gratiot, southern Isabella, Hillsdale, Jackson, Kalamazoo, Lenawee, Livingston, Macomb, Monroe, Oakland, St. Joseph, Washtenaw, and Wayne counties, along with those from the core CWD surveillance area in the Upper Peninsula (portions of Dickinson, Menominee and Delta counties). Deer heads from these counties can be submitted at any open Michigan Department of Natural Resources (DNR) deer check station from October through January.
Deer harvested in Clinton, Dickinson, Ingham, Ionia, Kent, and Montcalm counties can be tested for CWD through the DNR from Nov. 15-18 only. CWD testing is available outside of these time frames for a fee through the Michigan State University (MSU) Veterinary Diagnostic Lab (VDL) or the Wisconsin Veterinary Diagnostic Lab.
The Michigan State University Extension offices in Ionia and Montcalm counties will be accepting CWD testing samples every Monday from November 22 through December 20 from 9 a.m. through 4 p.m. Hunters can receive assistance in extracting their harvested deer's lymph nodes, packaging them, and completing the MSU VDL online test submission form. Tests will cost hunters $30 per animal and will save the hunter $15 in shipping expenses. MSU Extension staff will transport all submitted samples to the MSU VDL each Tuesday.
The Ionia County MSU Extension office is located at 101 West Main Street, 2nd floor, in Ionia and the Montcalm County MSU Extension office is located at 211 West Main Street in Stanton.
For more information about CWD tips and tools for hunters, venison consumers, and other deer related topics, visit MSU Extension's chronic wasting disease website.