MSU graduate student, Alexandra Benitez-Gonzalez, highlighted by National Institute of Environmental Health Sciences
In her 'Voices From the Field' article, Benitez-Gonzalez describes her journey and learning the Importance of effective risk communication.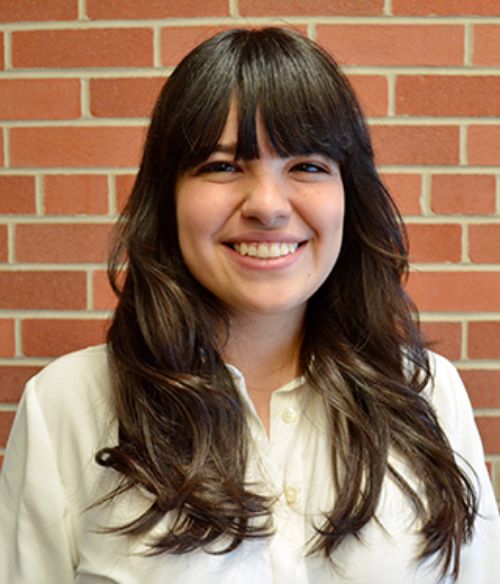 Alexandra Benitez-Gonzalez's journey from Puerto Rico to graduate school at Michigan State University (MSU) was highlighted in the August 2022 edition of Global Environmental Health Newsletter. Fisheries and Wildlife Faculty Abigail Bennett and Mark Rey recruited Benitez-Gonzalez to come to MSU for graduate school during a recruiting trip to University of Puerto Rico-Rio Piedras in Fall 2019. Benitez-Gonzalez started at MSU in the Spring Semester of 2020 – just as the Covid-19 was becoming a global pandemic – working with the Great Lakes Center for Fresh Waters and Human Health community engagement core, through Michigan Sea Grant, MSU Extension, and University Outreach and Engagement. She also was a participant in the Demmer Scholars Program.
Benitez-Gonzalez's research focused on public perceptions of risk associated with harmful algal blooms (cyanobacterial blooms) in Michigan lakes and efficacy of risk communication approaches. She recalls that "listening to people and their stories about how they interact with the water gave me a better understanding of their social and cultural lenses for processing information important to making health choices, and this understanding shaped my research."
"The topic of public and environmental health risk communication during a global pandemic certainly made it relevant research" said Mark Rey, graduate committee mentor.
"Mentoring graduate students and conducting community-engaged social science research during COVID-19 pandemic was challenging" said graduate committee mentor Heather Triezenberg, community engagement core lead for the Great Lakes Center for Fresh Waters and Human Health and Associate Director of Michigan Sea Grant.
Benitez-Gonzalez defended her thesis in fall 2022 and graduated with a Master of Science in Fisheries and Wildlife. "Alex is an excellent communicator and I'm thrilled to see her continue in a doctoral program with MSU's College of Communication Arts and Sciences Department of Advertising and Public Relations," said Abigail Bennett, mentor and graduate committee chair.
Michigan Sea Grant helps to foster economic growth and protect Michigan's coastal, Great Lakes resources through education, research and outreach. A collaborative effort of the University of Michigan and Michigan State University and its MSU Extension, Michigan Sea Grant is part of the NOAA-National Sea Grant network of 34 university-based programs.
This article was prepared by Heather Triezenberg under award NA180AR4170102 from the National Oceanic and Atmospheric Administration, U.S. Department of Commerce through the Regents of the University of Michigan. The statements, findings, conclusions, and recommendations are those of the author(s) and do not necessarily reflect the views of the National Oceanic and Atmospheric Administration, the Department of Commerce, or the Regents of the University of Michigan. This work was partially supported by funding from the National Institute for Environmental Health (1P01ES028939-01) and the National Science Foundation (OCE-1840715) to the Bowling Green State University Great Lakes Center for Fresh Waters and Human Health.