MSU School of Packaging receives cutting-edge equipment donated by IMV America
IMV America, Inc., has donated a custom-built, unique multi-axis vibration system to the MSU School of Packaging for students and researchers to test and study the effects of vibration during product shipping.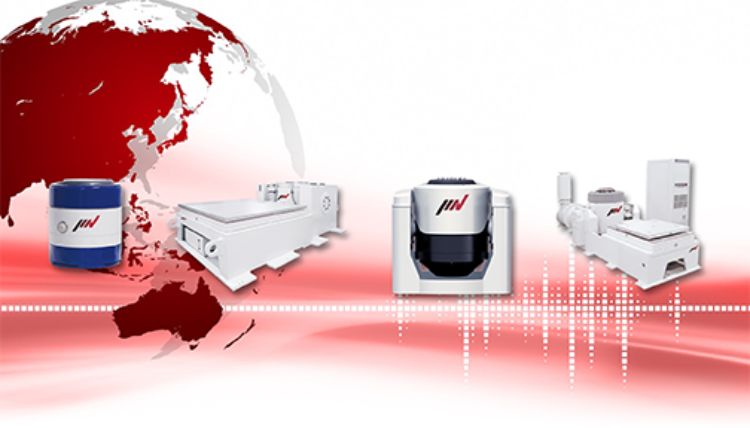 EAST LANSING, MICH. – IMV America, Inc. of Holland, Michigan, has made an in-kind gift to the Michigan State University (MSU) School of Packaging for equipment to aid in teaching and researching real-world solutions to packaging products.
A custom-built, unique multi-axis vibration system will be donated to the school for students and researchers to test and study the effects of vibration during product shipping. A vibration test system simulates the types of vibrations packages endure during handling, transportation and shipping. Traditional vibration tables are limited to a single vertical motion, but the IMV multi-axis system more accurately simulates complex motions such as pitch and roll.
"This partnership with IMV re-establishes the School of Packaging as the pre-eminent thought leader in shock and vibration research and teaching," said Matt Daum, Ph.D., director of the MSU School of Packaging. "Multi-axis vibration research will drive the next wave of transportation packaging innovation. This gift builds on the School's legacy of developing cutting-edge distribution research, by bringing together state-of-the-art test equipment and unique faculty expertise. We look forward to advancing this field of packaging with our industry and trade organization partners."
This commitment from IMV helps to modernize the MSU School of Packaging technology and teaching equipment, part of a multi-million-dollar project to renovate the building. Last updated in 1986, the newly upgraded facility will help MSU remain a leader in the packaging field. Learn more about the Packaging Building Renovation.
The Packaging Building Renovation will help transform teaching and learning methods at MSU. This includes flexible classrooms that encourage collaboration and integrate technology seamlessly, spaces that invite industry to engage and enhance the student experience and attract faculty with the proper space and tools to conduct world-class leading research.
To aid in this goal, IMV corporate representatives may be invited annually to be guest lecturers to the School of Packaging shock/vibration class at the discretion of the faculty member teaching the course.
"IMV is proud to be supporting MSU, the No. 1 rated packaging school in the country, and believe that with IMV's gift-in-kind of a new multi-axis vibration test stand we can help drive the industry forward with more realistic test standards along with providing students the experience needed to be successful in a competitive global market," said Andy Cogbill, national sales manager for IMV.
Since it was founded in 1957, IMV has been at the forefront of research and development in vibration testing and measurement systems, supplying technically advanced systems with safety and reliability as its first priorities. The range of IMV vibration test systems includes single-axis and simultaneous multi-axis systems for up to six degrees of freedom simulation. They also provide a range of vibration and diagnostic instruments, as well as engineering consultancy services to assist customers with vibration measurement, analysis and testing.
Based in Osaka, Japan, IMV has taken on the task of providing and maintaining the highest quality in design, production and performance for products of every category. To support this principle, IMV has implemented the most stringent quality control standards. To maintain and extend product reliability, maintenance and periodic checks are carried out by highly skilled and trained engineers. IMV periodically holds seminars on vibration where they demonstrate techniques and newly developed vibration testing insights.
Established in 1952, the top-ranked MSU School of Packaging, housed within the College of Agriculture and Natural Resources, is the first school of packaging in the United States and the largest packaging program in the country, with over 600 undergraduate and graduate students. It is the only school that offers a Ph.D. program in packaging and boasts 10,000 alumni worldwide.