MSU Wheat Field Day 2023
Dennis Pennington, Eric Olsen, Cristy Sprague, Manni Singh and Marty Chilvers presented their research to a diverse group of industry members at the 11th Annual MSU Wheat Field Day.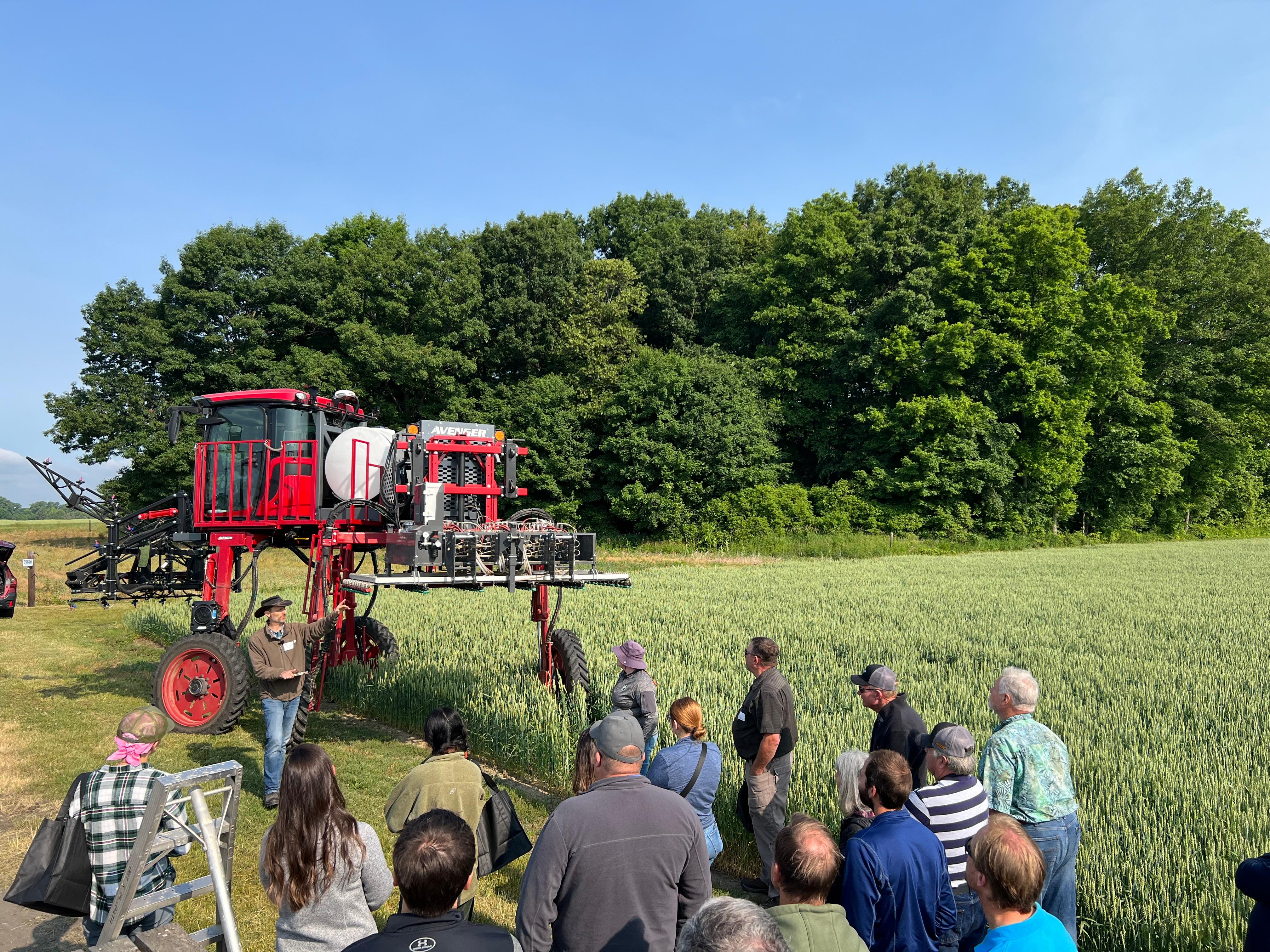 The Joint MSU Extension Michigan Wheat Program's 2023 Summer Field Day took place on Wednesday, June 14 at the MSU Plant Pathology Research Center, 3735 College Rd., on MSU's South Campus. The crowd attending was comprised of producers, millers, seed companies, insurance representatives, and other industry personnel.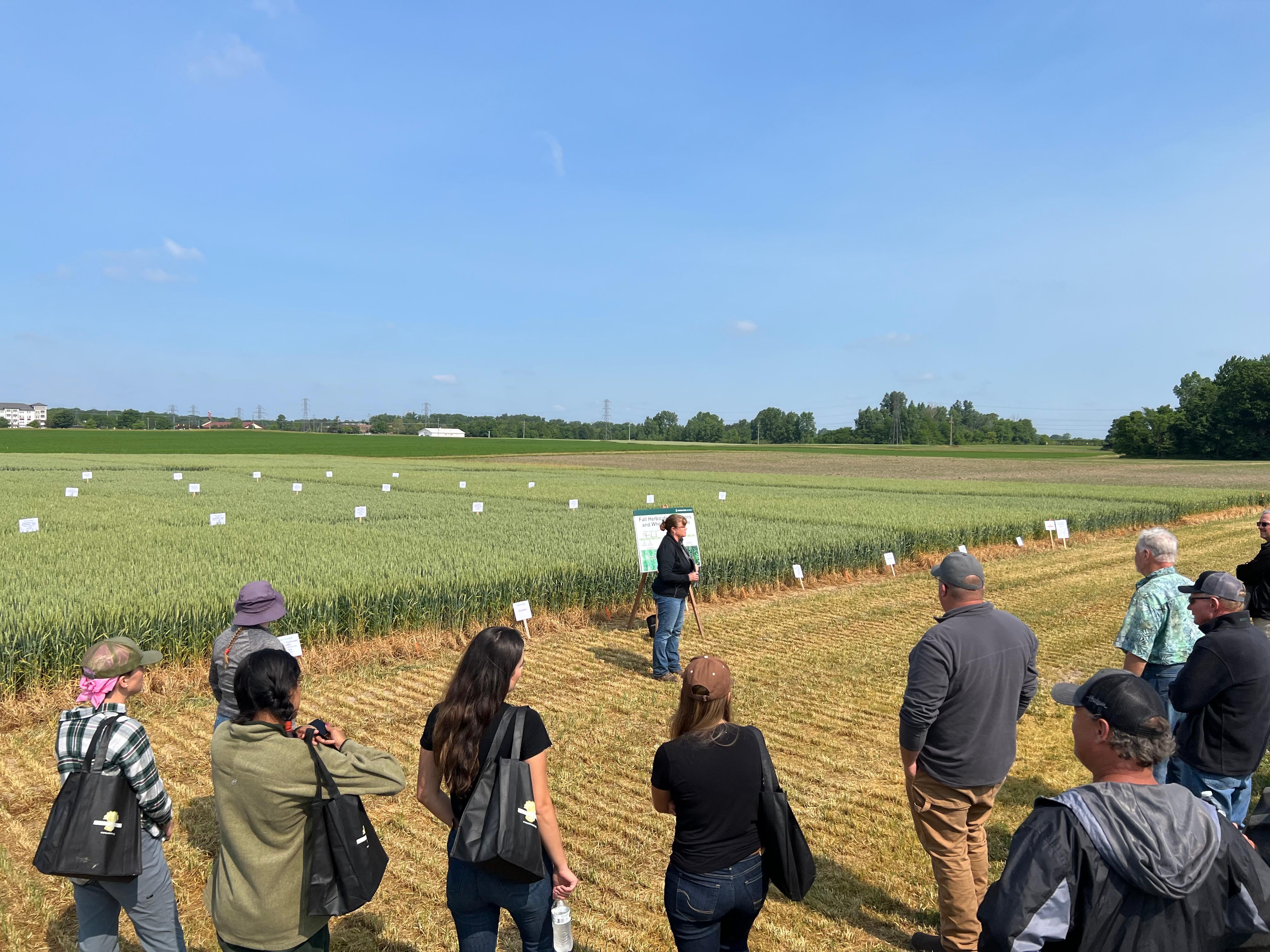 In-field stops featured presentations by MSU professors, Extension educators and research staff on weed and disease control, high-management wheat production, disease-resistant varieties and wheat agronomy.
Jan Byrne the Plant Pathologist from MSU's Plant and Pest Diagnostics was on site to evaluate wheat specimens brought in the morning and provided additional time during lunch for growers to bring wheat specimens growers. The diagnostic specimen evaluations were paid for by the Michigan Wheat Checkoff program.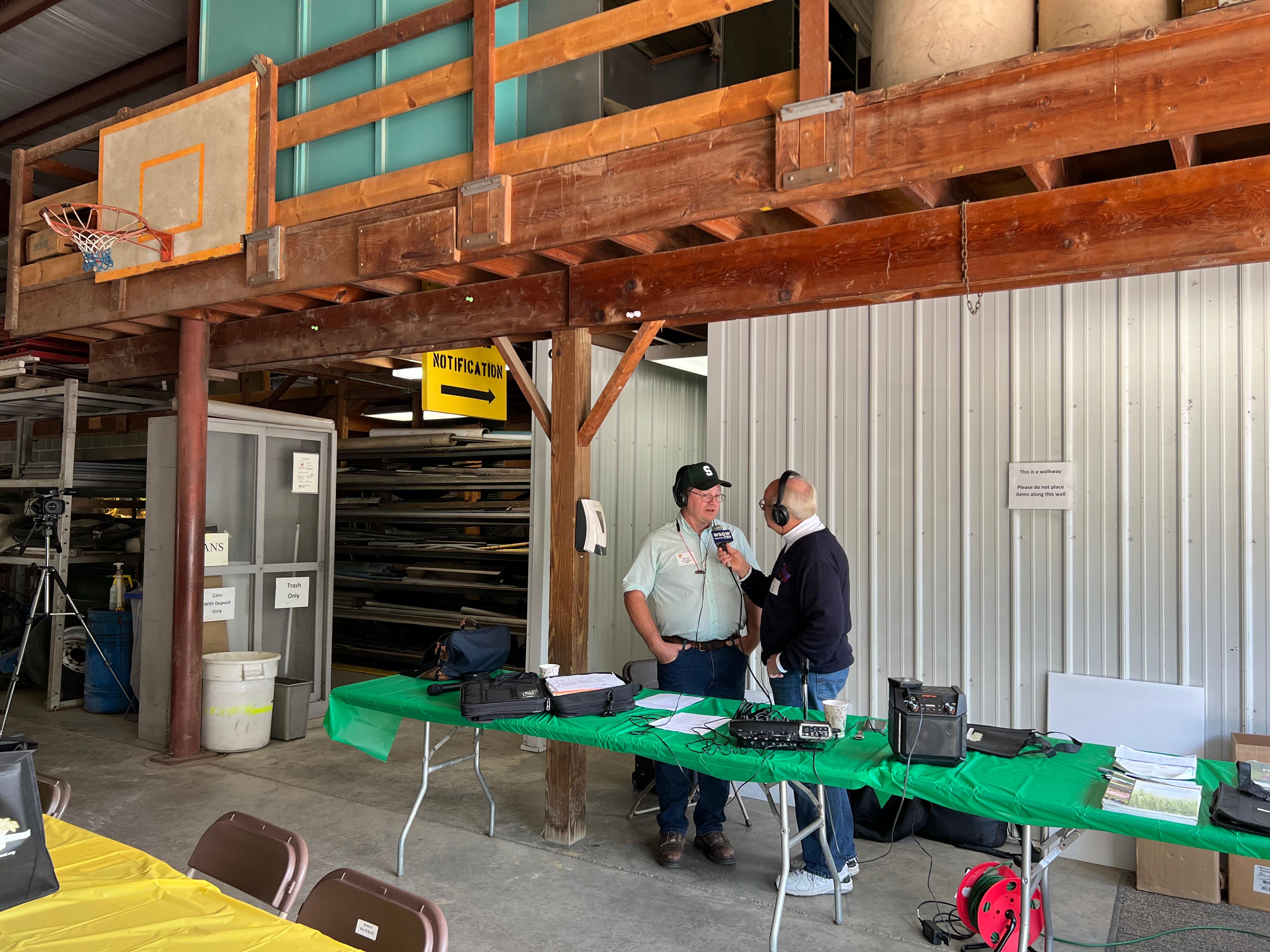 Terry Henne the radio host from WSGW AM Farm Report hosted while MSU Extension Wheat Specialist Dennis Pennington reported on the status of the current Wheat crop. In an interview with Brownfield Ag News, Dennis indicated: "There are areas that are in very poor condition and there are areas that are in pretty good condition and still have adequate moisture and whatnot," , "We're going to have an average or I think we could even have above average crop in some of those areas.".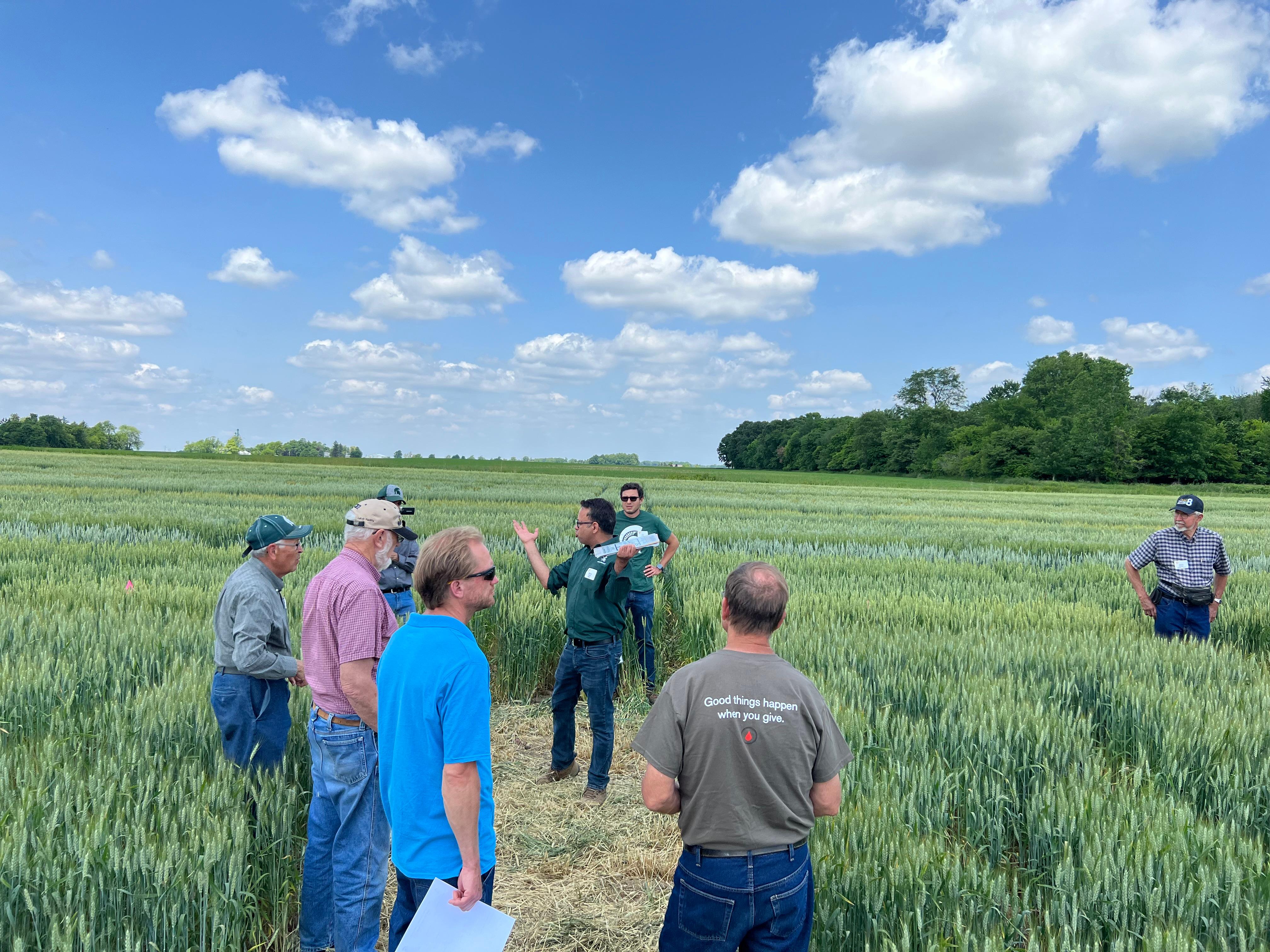 New this year, was an after lunch guided walking tour at the Mason Research Farm, which featured many research plots and variety trials. The Mason Research Farm is located at 1614 Okemos Rd., in Mason, MI. During this tour, Dr. Manni Singh discussed plant structure and it's impact upon plant yield. Eric Olsen described the challenges of producing new wheat varieties.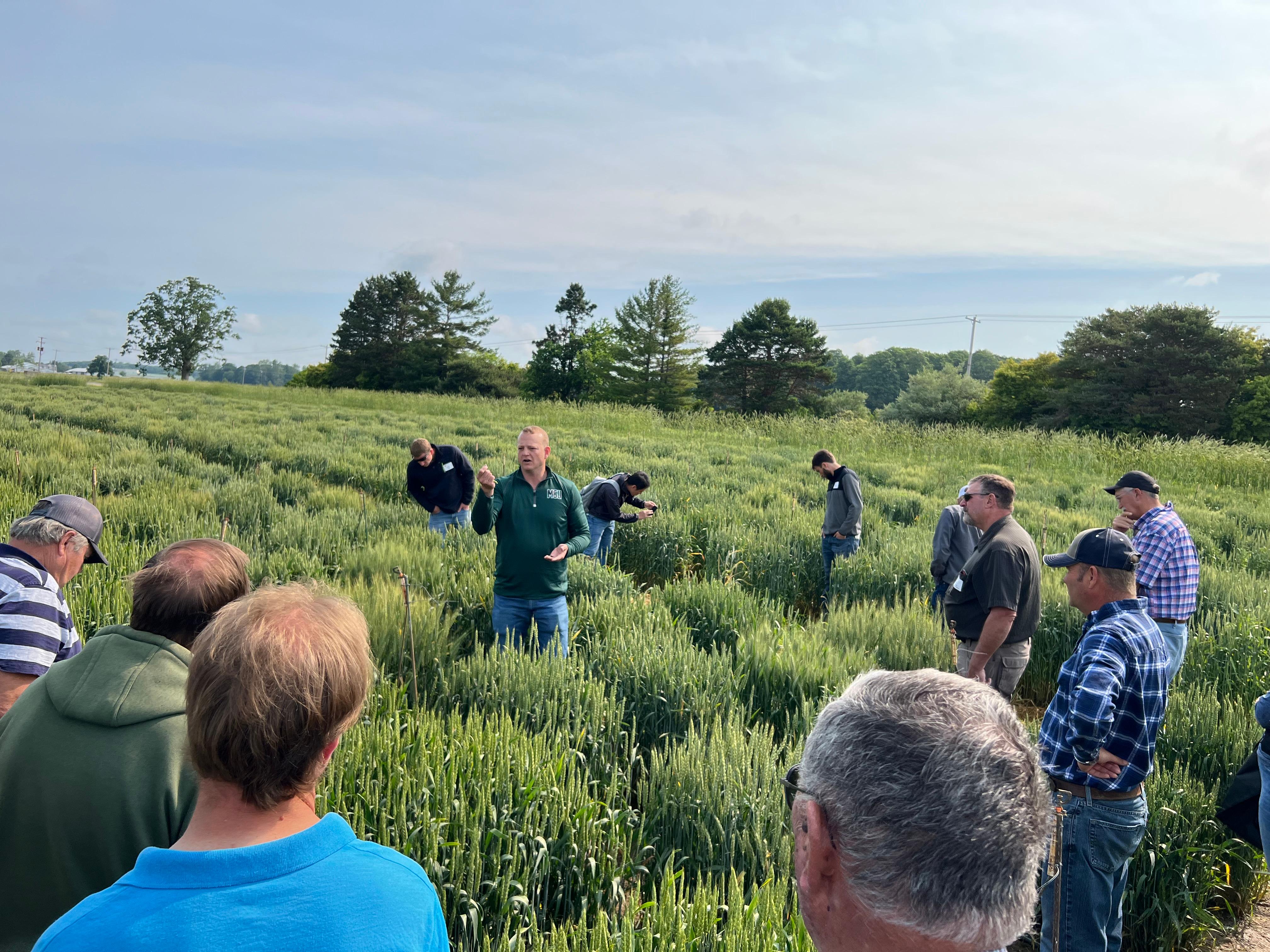 "The 11th annual Summer Field Day was a unique opportunity for Michigan wheat farmers to visit research plots while the research team described the treatments and their results," Jeffery Krohn, chairman of the nine-member Michigan Wheat Program board and a wheat farmer from Owendale said. "We have the opportunity to ask questions and see research results with our own eyes, while sharing our experiences with other growers and researchers. You never know what conversation will spur the idea for the next research proposal."
Participants were awarded both RUP (4) and CCA (5) credits for participating in the program.
Substantial content for this article was reutilized from a previous MSU CANR event announcement.