NCI and MSU Extension host placemaking and charrette mash-up training series in Michigan
NCI and MSU Extension partnered together to offer a training series throughout Michigan that aims to create more successful communities through NCI's placemaking process.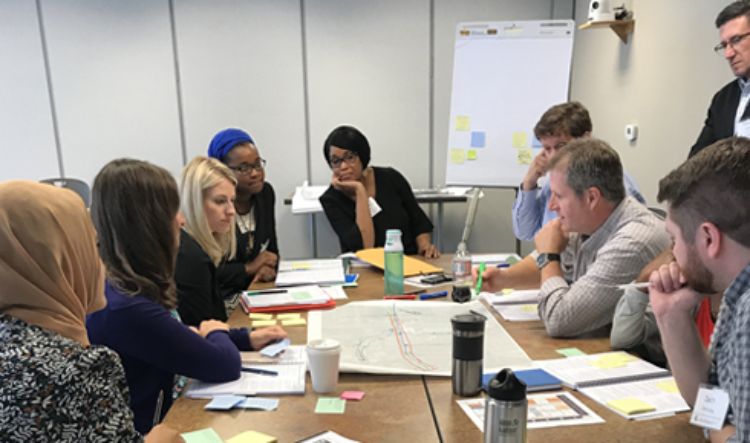 We live in a world of constant change. However, one thing that isn't changing is a community's need for quality places to attract and retain talent, and for a region to be competitive in global economic markets.
For the first time, the National Charrette Institute at Michigan State University is partnering with MSU Extension to offer a statewide training series titled "Placemaking and Public Engagement - The Crossroads for a Successful Community" for Michigan communities.
These one-day workshops taking place now through mid-November combine the essentials of quality places and how to create them using the NCI's process for design-based collaboration.
Participants will practice identifying areas ripe for placemaking and develop a placemaking project. Then, they will learn how the NCI Charrette process can be used to implement a placemaking project.
Appropriate for any size community, following the workshop attendees will be able to replicate these activities by identifying suitable locations for placemaking in their community, working with a group to develop a placemaking project or activity, and thinking about how collaboration by design can implement the project.
In addition to placemaking and charrettes, the training also discusses walkability, housing, form-based codes and more.
Questions about this training series can be sent to Holly Madill at nci@msu.edu. To learn more about these types of trainings, including the Online Certificate Training Program available at any time, visit: Learn with NCI.