USDA renews insurance option (PACE) to protect nitrogen investment in 2023
Still Only Available in Select Michigan Counties.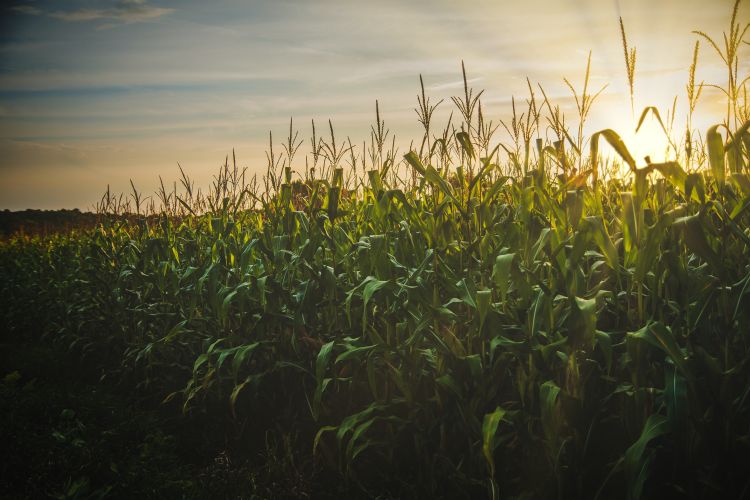 High prices on fertilizer are expected to continue impacting dollars spent on nutrient needs in 2023. For corn producers, securing a return on their investment in nitrogen is a significant concern. To aid producers, USDA has renewed a crop insurance option focused on nitrogen applications.
The Post Application Coverage Endorsement (PACE) is a supplemental coverage option for corn producers that use split nitrogen applications. The option focuses on applications made during the V3-V10 growth stages. Intended applications must be after planting and prevented by wet weather or field conditions. Coverage is available only on non-irrigated acres.
Producers must also have an underlying insurance policy (i.e., Yield or Revenue Protection). Coverage level percent can be selected from 75 to 90 percent in 5 percent increments. The coverage level for PACE may differ from coverage levels on an underlying policy.
Detailed Farm Records Impact PACE Eligibility
Farm records play a significant role in PACE eligibility. Producers must provide specific information about fields, intended practices, and fertilizer purchases. Field records are a common component of crop insurance policies. Fertilizer records add a new element of information for producers to maintain.
Sales receipts must include:
Insured's name
Date and type of fertilizer purchased
Brand name of fertilizer (if applicable)
Total amount purchased
Percent of nutrient composition (i.e., Nitrogen, Phosphorus, and Potassium)
Field records must show:
Dates of fertilizer application
Amount applied per date
Acreage of fertilizer coverage for each field fertilizer was applied on
A notice of loss claim must also be filed that nitrogen applications were prevented. Notices must be provided within 72 hours of either, when application was physically prevented or the end of the insurance period; whichever is later.
Note: The insurance period is 2-3 week window. During this window is when V3-V10 growth stages are expected to occur. The window is based on planting date and growing degree day accumulation for a producer's county. Calendar dates for a post-application window can be found on actuarial documents for your county at: https://webapp.rma.usda.gov/apps/actuarialinformationbrowser/.
Records are also important in units of coverage. Some farms choose to have coverage in enterprise, enterprise by practice, or whole farm units. For those same farms, if historical records exist to calculate an approved yield, basic or optional units can be chosen instead. Optional units can also be chosen, even if an underlying policy uses basic units. There is also flexibility to elect PACE on some eligible units and not elect on others. The key is that all units are insured by an underlying policy.
Indemnity Payment Calculation
Payments will be based on approved yields, share of coverage, coverage level, and final loss factor. The final loss factor depends on how much nitrogen was supplied in both pre and post applications. If less nitrogen was supplied in the pre-application, a preliminary loss factor will be higher. A higher loss factor also means a higher premium producers will pay. When a claim is filed, indemnity payments will be equal to a calculation of:
Approved Yield × Producer Share × PACE Coverage Level Percentage × Maximum of Projected Price and Harvest Price × Final Loss Factor × Affected Acres
An example from USDA's Frequently Asked Questions on PACE illustrates this calculation:
Suppose approved yield is 200 bu./acre, projected and harvest price is $4. PACE coverage level percent is 90% and final PACE Loss Factor is 15%. Producer share is 100% and affected PACE loss acres is 100.
PACE indemnity would be 200 x $4 x 90% x 100% x 15% = $108/acre or $10,800.
Availability for Michigan producers to use the PACE option in 2023 remains limited to 10 counties (see RMA published map). Those counties include Genesee, Lapeer, Lenawee, Livingston, Macomb, Monroe, Oakland, St. Clair, Washtenaw, and Wayne. For more information, speak with a local crop insurance agent. A list of crop insurance agents is available at: www.rma.usda.gov/en/Information-Tools/Agent-Locator-Page.
This article is based on information supplied by USDA's Risk Management Agency. For more information from USDA RMA, please visit: https://rma.usda.gov/en/Fact-Sheets/National-Fact-Sheets/Post-Application-Coverage-Endorsement.