New library of plant molecules established
Scientists at Michigan State University (MSU) are building a new library, not of books, but of thousands of plant-inspired, semi-synthetic small molecules developed at the university.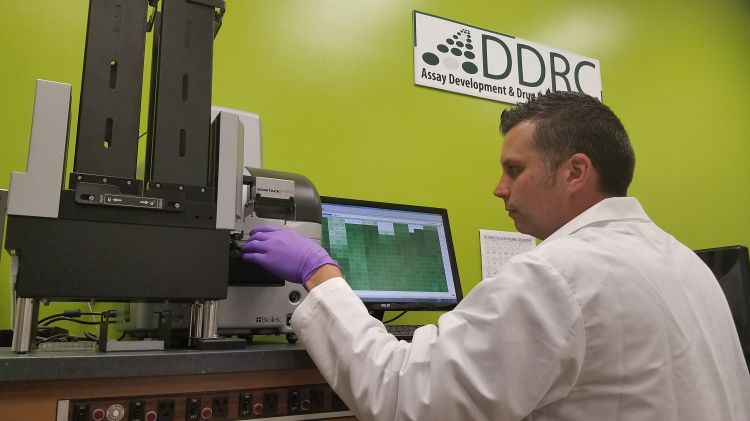 Scientists at Michigan State University (MSU) are building a new library, not of books, but of thousands of plant-inspired, semi-synthetic small molecules developed at the university.
One of the first scribes to contribute to the library is Bjoern Hamberger, assistant professor in the Department of Biochemistry and Molecular Biology, whose research into plant metabolic pathways has led to medicinal breakthroughs.
"Plants are superior sources for phytochemicals and antimicrobials because they cannot run away from threats," Hamberger explained. "They have evolved over millions of years and developed efficient, chemical ways to defend themselves. These chemicals, active against microbes and pathogens, are what we are tapping into.
"These natural compounds also have a multitude of other uses for humans, including cosmetic and pharmaceuticals."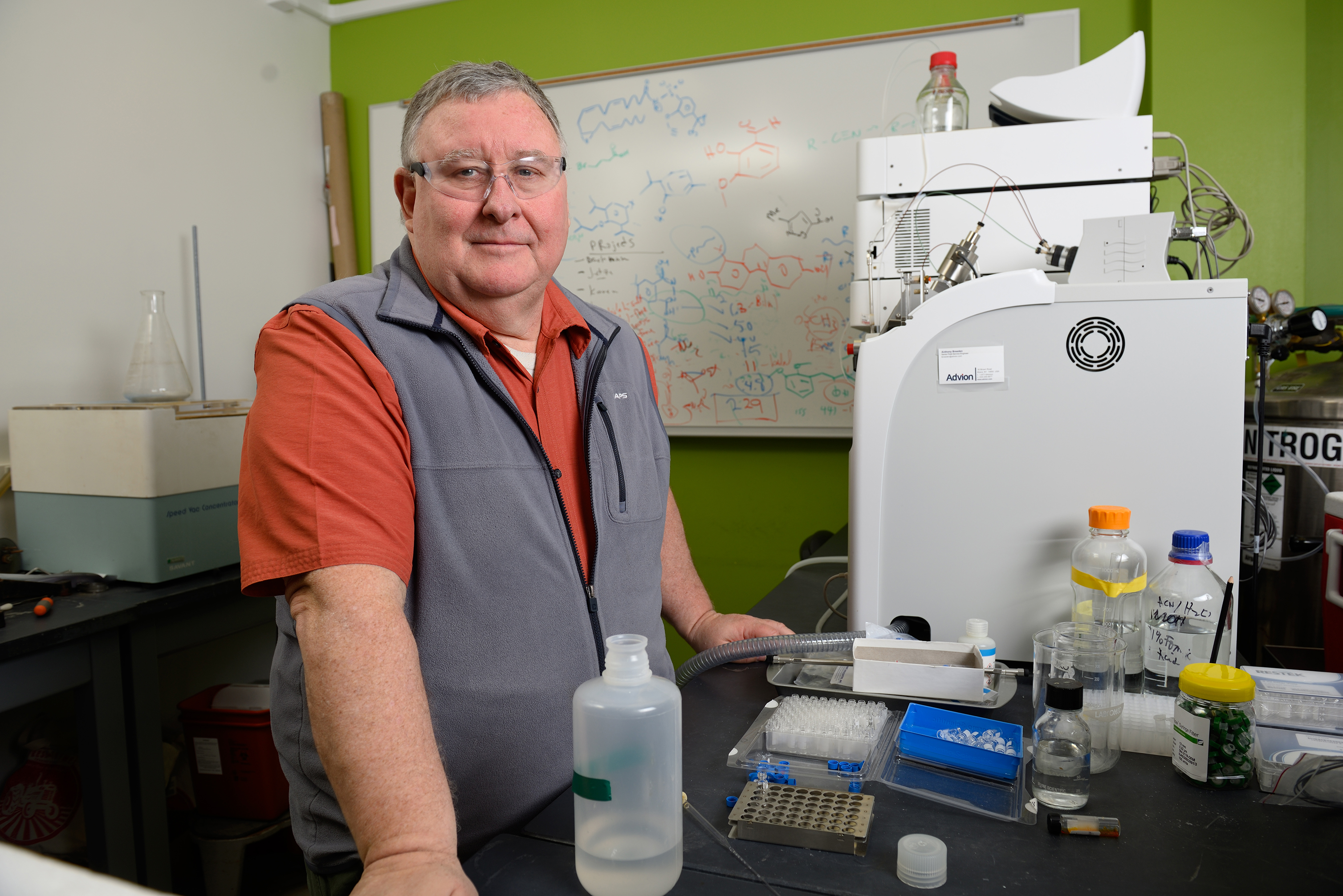 For example, the best anti-cancer treatment is a drug called Taxol, valued at over a billion dollars. It is created from the Pacific Yew tree, but treatment of one patient requires two fully grown trees — an unsustainable solution. In addition, the discovery of new medicines to fight antimicrobial resistant (AMR) bacteria has been stagnant for the last 40 years.
By combining chemistry and natural pathways, MSU scientists are generating a supply of diverse therapeutic chemical compounds not found in nature, and therefore not exposed to AMR bacteria or other diseases.
"When you feed plant metabolic pathways with novel substrates, you have access to completely new chemistries not found in nature, but inspired by it, chemicals plants cannot make themselves," Hamberger said. "We are at the intersection of synthetic chemistry and plant biology, and these intersections are where really exciting things happen."
The molecular library, funded by an MSU Foundation Strategic Partnership Grant (SPG), will be housed in MSU's Assay Development and Dug Repurposing Core (ADDRC), a facility used to test and find the small molecules that show promise in antimicrobial resistance studies.
"The compound library will be available to investigators at MSU and across the nation in order to screen for novel molecules that have the potential to target the biggest threats to human health today – antimicrobial resistant pathogens and cancer," Hamberger said.
The ADDRC is just one part of MSU's growing drug discovery efforts of scientists and resources assembled under the leadership and vision of Rick Neubig, principal investigator of the SPG and chair of the Department of Pharmacology and Toxicology.
Other researchers include Tom Dexheimer, a biochemist in pharmacology and toxicology who directs the ADDRC, and Edmond Ellsworth, professor of neuropharmacology, who directs MSU's Medicinal Chemistry Core (MCC).
"Dr. Dexheimer has expertise in helping take measurements that scientists do and miniaturizing them into microwells where we can screen thousands and thousands of compounds, and Dr. Ellsworth brings decades of experience working on drug development in the pharmaceutical industry to generate greater chemical diversity and novelty," Neubig said.
The high-throughput screening lab provides resources for researchers in different fields across campus, while medicinal chemistry efforts provide investigators with expert consultation on all aspects of the preparation, purification and physical properties of chemical matter. Neubig said building collaborations has been one of the most successful outcomes.
"We've definitely found some compounds that look promising for some resistant bacteria," he said. "We're still at a very early stage. We're at the point of identifying hits that we can pick up and run with. The lab allows us to look at a larger number of compounds and have more shots on goal."
Two leading scientists in the MSU Department of Microbiology and Molecular Genetics (MMG), Victor DiRita, department chair and Rudolph Hugh Professor; and Neal Hammer, assistant professor of medicinal chemistry are also part of the SPG project team. They will use the novel chemical compounds to find pathways that shut down the metabolism and septic gene expression of deadly hospital pathogens, such as carbapenem-resistant Enterobacteriaceae (CRE) and methicillin-resistant Staphylococcus aureus, or MRSA.
Graduate students on the project include Garrett Miller, a Ph.D. student in the Hamberger Lab, and Rajab Curtis, a College of Veterinary Medicine master's degree student working in the Hammer and DiRita Labs.
The MSU Foundation's SPG provides funds for major projects that involve faculty engaged in leading-edge research and scholarship initiatives with potential to develop into a center or institute-level research program. It is also a good leverage for external funding.
The research flourishing under the SPG will continue to grow. Hamberger has already submitted a grant to the National Institutes of Health for follow-up funding based on his SPG research, and DiRita's group, working with a team of investigators from the University of Michigan, was recently awarded a grant from the National Institute of Allergy and Infectious Diseases to further explore AMR therapeutic targets.