New Detroit river international wildlife refuge gateway to be constructed
The new Refuge Gateway will welcome thousands of visitors each year for outdoor recreational fishing, birding, hunting, kayaking/canoeing, wildlife observation and environmental education.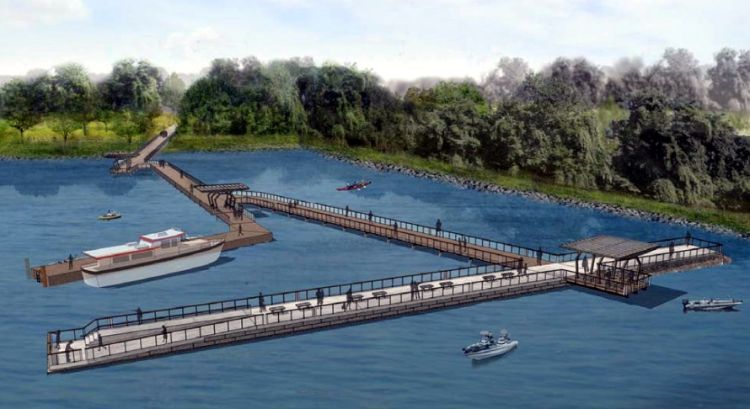 Wayne County and the U.S. Fish and Wildlife Service recently announced that $2.85 million has been raised to construct a school ship dock and world-class fishing pier at the Refuge Gateway in Trenton, Mich. As the future site of the Detroit River International Wildlife Refuge's (DRIWR) Visitor's Center, the gateway will welcome thousands of visitors each year and serve as a hub for outdoor recreation including, fishing, birding, hunting, kayaking/canoeing, wildlife observation, environmental education in southeast Michigan.
The Refuge Gateway's unique location boasts of high biodiversity. The gateway will be constructed at the DRIWR's Humbug Marsh, which is Michigan's only wetland of international importance. The site is part of the "walleye capital of the world" and is easily accessible to nearly seven million people living within a 45-minute drive. This facility will provide one of the premier shore-fishing experiences in the Great Lakes. It will also be home to vessel-based environmental education opportunities for both school children and the public provided by Michigan State University Extension , Michigan Sea Grant, Great Lakes Education Program and Summer Discovery Cruises.
The boat dock and fishing pier will extend 775' into the Detroit River to provide a free, universally accessible, shore-based fishing experience. The project includes a universally-accessible boardwalk, fishing pier and floating dock with seating areas, shade structures and interpretive signage. The shore-based entrance to the boat dock and fishing pier will allow the public to fish in water depths which are currently only available to those with a personal watercraft. Visitation will be enhanced by local sport fishing organizations, such as the Downriver Walleye Federation, who plan to use the facility to host annual shore-based fishing tournaments.
Due to the generosity of numerous partners throughout Michigan and the U.S., this project is now possible. Large contributors include the Michigan Natural Resources Trust Fund, Wayne County, the Great Lakes Fishery Trust, and the U.S. Fish and Wildlife Service.
Contracting will begin in early 2015, with construction beginning later in the year. The timing of construction has been carefully considered so as to minimize negative effects on adjacent habitats in Humbug Marsh. A grand opening for the fishing pier and boat dock will occur in either fall 2015 or spring 2016.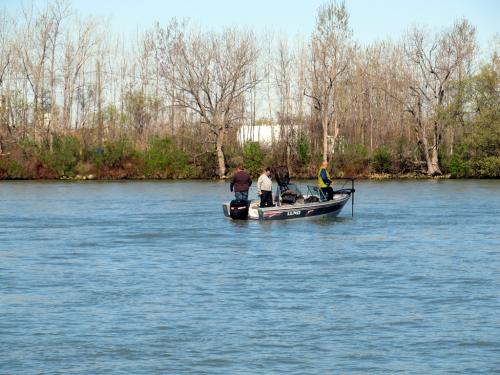 The Detroit River International Wildlife Refuge incorporates more than 5,800 acres along 48 miles of the lower Detroit River and western Lake Erie. The Refuge focuses on conserving, protecting, and restoring this habitat that many organisms call home including 29 species of waterfowl, 23 species of raptors, 31 species of shorebirds, over 100 species of fish, and over 300 species of birds. It is the first international refuge in North America and one of the only urban refuges in the nation. Many unique habitats are being managed within the Refuge including islands, coastal wetlands, marshes, shoals and riparian waterfront lands. Visit the Refuge website for additional information.
Michigan Sea Grant, a collaborative effort of the University of Michigan and Michigan State University, promotes knowledge of the Great Lakes through research, outreach and education. Michigan Sea Grant is part of the NOAA-National Sea Grant network which consists of 33 university-based programs in coastal areas around the country, including Guam and Puerto Rico.