New PGR calculator available for smart phones
This free, smart-phone application helps calculate dilution rates for all registered commercial plant growth regulators (PGRs).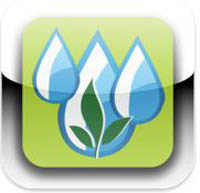 Dr. Brian Krug at University of New Hampshire and Fine Americas, Inc. have developed a new smart-phone application that helps growers calculate PGR dilutions. This is similar to the old PGRCALC spreadsheet or web-based calculator that was available in the past, but now you can have it with you at all times on your smart phone. This free app is available for Apple (iPhone, iPad), Android, and Blackberry devices.
To use the app, first download it from the appropriate site – the Apple App Store for iPhone or iPad, the Android Market for Androids, or theNew Hampshire Cooperative Extension website for Blackberries. The application asks for three simple pieces of information that you must enter: The PGR used (from a drop-down list of all commercially available registered PGRs), gallons of final product to make, and concentration of that final solution in parts per million. Then, click the "calculate" button for the app to calculate the gallons of water and mL of PGR needed to mix together to achieve that final solution.
For more information, watch a video tutorial offered by Greenhouse Grower Magazine.


Photo credits for this article: Brian Krug