Northern Michigan teens lead local 4-H Revolution of Responsibility
A group of Cheboygan County teens are now seen as community leaders, influencing other Northwest Michigan locales to tap their teen-aged resources for ideas and action.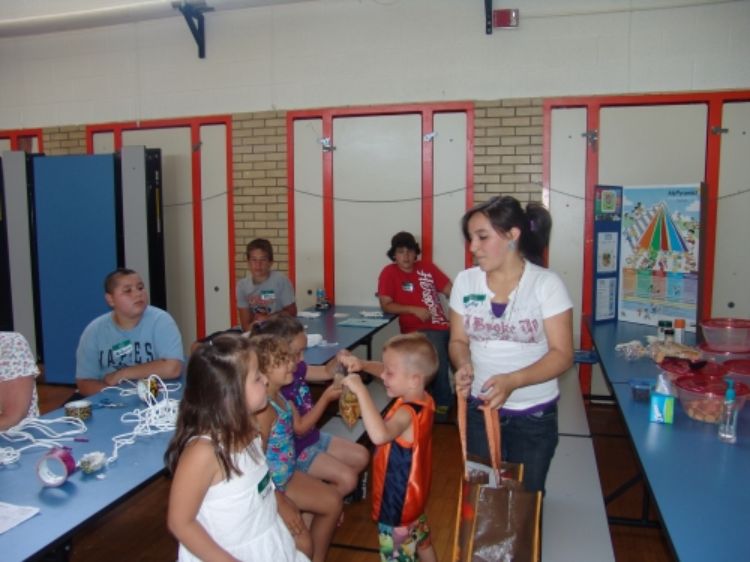 A group of Cheboygan County teens are now seen as community leaders, influencing other Northwest Michigan locales to tap their teen-aged resources for ideas and action.
Cheboygan County Michigan State University (MSU) Extension nutrition education staffers were looking for a way to offer nutrition education to local children. At the same time, the MSU Extension 4-H youth educator Melanie Chiodini wanted to give area teens the chance to build their leadership skills.
The MSU Extension staff members hit on the idea to give the teens the tools to educate younger children using lessons from the 4-H Jump Into Foods and Fitness (JIFF) program. JIFF, which was developed in Michigan, explores the food groups, physical activity and nutrition, with a youth-friendly approach.
Together with the Cheboygan Youth Center and food service staff at West Cheboygan Elementary, the MSU Extension team developed a program that would engage the teenagers during a public lunch program held at West Cheboygan Elementary School throughout the summer of 2011.
The teens learned and shared nutrition and physical activity lessons with younger children who were attending the twice-weekly lunches with their families. The teens had the chance to plan each lesson and provide health snacks while enhancing their own health, nutrition and leadership skills.
"Some teens were referred to the JIFF program through the youth center because they were on the verge of being with a bad crowd. This opportunity gave them the chance to take on positive roles," Chiodini said. "The teens made an impact on the younger kids. The younger kids really looked up to them and were willing to do things for the teen leaders, such as trying new foods that they wouldn't usually do with the adult leaders."
Through their involvement, the teen leaders became 4-H Revolution of Responsibility models. Revolution of Responsibility is a national 4-H campaign to highlight how youths across the country are overcoming obstacles and making positive community
"The community really started seeing these teens engaged in a leadership output, which helped the community see more opportunities teen leaders could take on," Chiodini said.impacts.
Based on the teens from Cheboygan County involvement with JIFF, neighboring community leaders sought out their own teen leadership opportunities.
Teens from Wolverine, Mich., who are involved in a Wolverine Community Schools environmental awareness organization called Lean Green Wolverines, wrote a proposal for the Youth Choice Youth Voice Wal-Mart grant program that would enable the schools to build a greenhouse.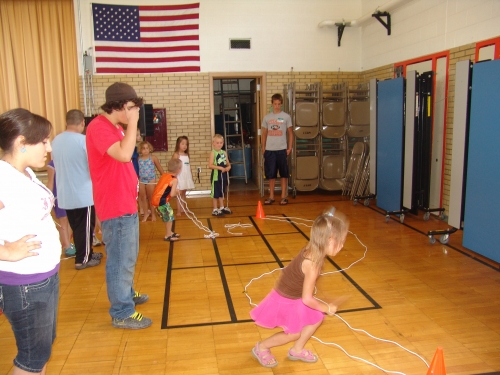 The Wolverine students received two grants totaling $11,000. Scheduled to open this fall, the greenhouse will be used for growing fresh produce that will be used in the school cafeteria, as a living-learning school laboratory and with the local farm-to-school program.
Another group of Cheboygan County teens received permission to open discussion with a local community college for a test kitchen, where students would engage in hands-on learning.
As a result of the efforts by the initial group of Cheboygan County 4-H teen leaders, when asked by their teachers, as many as 2,600 students throughout Cheboygan and Charlevoix counties have said they would lead future nutrition education programs like the one offered at West Cheboygan Elementary.
"People got to know 4-H in a different way," said Chiodini. "Our communities had never seen 4-H in that way. Staff and teen leaders running the program was a new mindset."