On-demand 2020 Nursery Conference now available
Nursery growers can now access the free, on-demand 2020 virtual nursery conference. Topics include water issues, oak wilt, liverwort control, biological control and boxwood blight.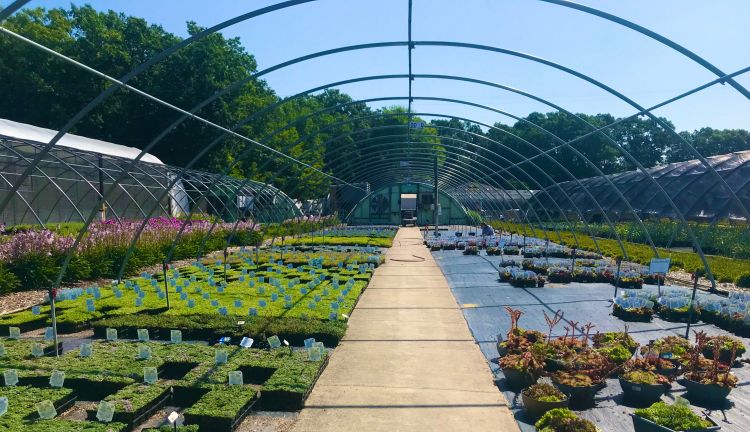 Michigan State University Extension is proud to release the virtual, on-demand 2020 Nursery Conference. The majority of presentations were developed by faculty from Michigan State University. The content is available for free by creating a free community ID and registering for the conference, which is offered using MSU's remote learning platform, Desire2Learn. The nursery conference provides nursery growers with the latest research-based information on water, pest and disease management topics.
Pest and disease management
The topics surrounding pest and disease management include northern root-knot nematode management, liverwort control in nurseries, an introduction to biological control for nursery growers, differentiating boxwood blight from other common diseases, and a research update on oak wilt.
| Title | Presenter | Length of video |
| --- | --- | --- |
| Northern Root-Knot Nematode Management in Ornamentals | Amanda Howland, PhD student, Department of Entomology | 23:00 |
| Current Methods of Liverwort Control | Debalina Saha, assistant professor, Department of Horticulture | 21:00 |
| Biological Control in Nurseries | Dave Smitley, professor, Department of Entomology | 25:00 |
| Browning of Boxwood: Is it Boxwood Blight? | Elizabeth Dorman, plant pathologist and laboratory manager for the Michigan Department of Agriculture and Rural Development | 32:00 |
| Oak Wilt Research Update | Monique Sakalidis, assistant professor, Department of Plant, Soil, and Microbial Sciences and Department of Forestry | 28:00 |
Water management
Nursery growers can learn more about water management topics such as using recycled water for irrigation, water treatment technologies for nutrients and pesticides, GAAMPS as they relate to water topics, resources on water issues, and local Michigan groundwater challenges.
| Title | Presenter | Length of video |
| --- | --- | --- |
| Is Recycled Water Safe for My Nursery Plants? | Bert Cregg, professor, Departments of Horticulture and Forestry | 38:00 |
| Where can I get my water questions answered? CleanWater3 Resources | Heidi Lindberg, greenhouse and nursery educator, MSU Extension | 10:00 |
| What are GAAMPS and Right to Farm & Why Do I Care? | Tom Fernandez, professor, Department of Horticulture | 31:00 |
| Water, Nutrients and Pesticides: The Threat and Water Treatment Technologies | Tom Fernandez, professor, Department of Horticulture | 1:03:00 |
| Ottawa County (Michigan) Groundwater Challenges | Matthew Chappuies, land use specialist for Ottawa County, Michigan | 42:00 |
Registration instructions
To register for this on-demand conference, you will need to create an account, sign in with your email and password, and complete the registration process. To watch a video tutorial demonstrating an overview of the registration process, click on the following link: Online Course Registration Video Tutorial. Step-by-step instructions are below.
Create your MSU Guest Account/Community ID and Password: Create Your Account 
Login to the registration system with your Community ID and Password: On-Demand 2020 Nursery Conference
Follow the instructions to register for the course. Upon registration, you will receive an email confirmation and instructions for accessing the course.
Logging into the on-demand conference
Once you have registered, follow the instructions below to login – you will use the same login credentials that you set during registration (your NetID is your email address used during registration and use the same password set during registration).
Go to the Michigan State University's Online Learning Management System (known as Desire2Learn or D2L): https://d2l.msu.edu/.
Click on the Login button. In the MSU NETID field enter your email address (enter the same email used during registration).
Enter the password you set during registration.
You will be logged into D2L - click on the View All Courses link and you will see the course listed.
*Note: If you need to reset your password, go to https://community.idm.msu.edu/ and select the option for Forgot Password.