Opioid epidemic is focus of MSU Extension director's latest podcast
MSU Extension specialist Courtney Cuthbertson shares key education points surrounding opioids, MSU Extension's efforts to make a difference and ways others can help.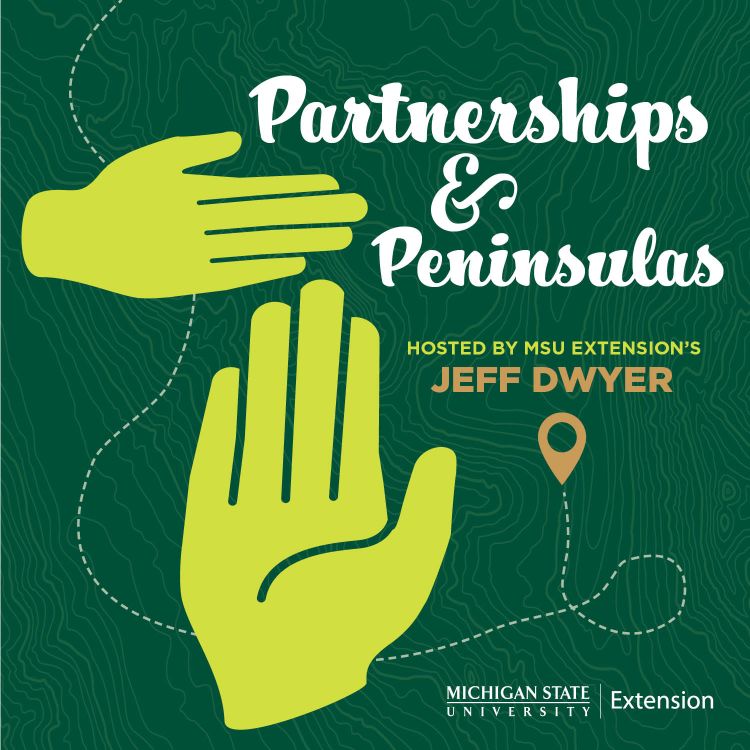 EAST LANSING, MI – Michigan State University (MSU) Extension director Jeff Dwyer has released a new Partnerships and Peninsulas podcast episode called "The Opioid Epidemic: What We Know and What We Can Do to Help."
Dwyer interviews MSU Extension specialist Courtney Cuthbertson about key education points surrounding opioids, the organization's efforts to make a difference and ways others can help. Opioids are a family of drugs that include heroin, synthetic opioids such as fentanyl, and prescription pain relievers.
"We really believe that community education is key," Dwyer said. "Dr. Cuthbertson and her colleagues have been offering educational prevention programs to raise awareness around signs and symptoms of opioid misuse and the impact on Michigan communities."
According to the National Institute on Drug Abuse, more than 115 people in the United States die each day from an opioid overdose. The Michigan Department of Health and Human Services reported that in 2016, more than 2,356people died from drug overdoses – outnumbering those who died in car accidents.
"What makes this crisis different is that we're really seeing it's impacting any type of community," said Cuthbertson. "It's impacting urban communities. It's impacting suburban communities, and it's impacting rural communities."
During her interview, Cuthbertson also shares about how opioids interact with human body chemistry. Part of the education efforts are to help people realize when someone is experiencing an addiction. Not only does opioid misuse and addiction affect every type of community, it affects people from all ages.
"That opioid addiction can start accidentally with the use of a real prescription that is prescribed for the person using it," Cuthbertson said. "It's happening for very young people. It's happening for people in midlife. It's happening for older adults."
In an effort to reach Michigan families, Cuthbertson and her team work directly with communities to host conversations around the opioid epidemic, focusing on how to make information available and how to help people.
"A lot of people feel hesitant to talk about opioid misuse and addiction if it's facing them or a family member," said Cuthbertson. "We really work on getting a discussion going about what the opioid crisis looks like in that specific community and engage with the audience in getting some questions answered they might have around what they can do in their community."
There are resources for people experiencing opioid addiction and their families. Cuthbertson shares about organizations MSU Extension partners with that are also trying to help their communities – organizations such as Families Against Narcotics and the Michigan State Police's Angel Program.
A key takeaway from the podcast and the team's efforts is there is something everyone can do – from properly disposing of prescription medication to having compassionate conversations around opioid misuse.
"If someone's been impacted, they can share their story, and that can help to lessen stigma and make it feel for other community members that it's okay [to talk about it] − other people do care," said Cuthbertson. "When there is less stigma, people feel more comfortable talking about it which can lead to getting the care they need or encouraging their loved one to do so."
To hear the entire discussion on the opioid epidemic, MSU Extension's work with communities and ways everyone can help, visit https://www.canr.msu.edu/partnerships-and-peninsulas-podcast/.