Outdoor room concept: Making the most of your outdoor living space
Defining your outdoor rooms into living area, public area and service area is the first step in making the most of your outdoor living space.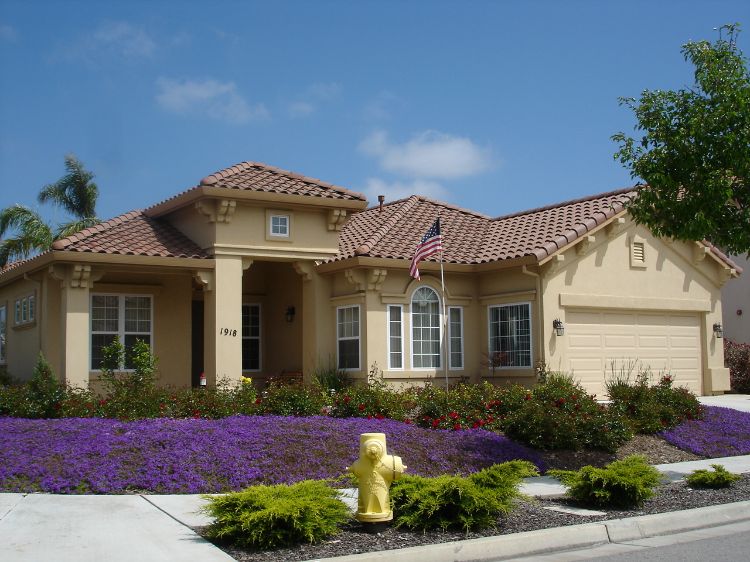 The first step to making the most of your outdoor space is to look at the space available and decide how it's going to be used, no matter the size. Just like the interior of our homes, these outdoor spaces reflect our lifestyle, tastes and needs. Also just like our homes, they have specific functions. There are three main functions to a given outdoor space: the living area, public area and service area. These specific areas are often referred to as outdoor rooms. Thinking and planning in this way is known to landscape designers as the outdoor room concept.
One of the first things to think about is where you need functional space. Landscape designers call this the service area. For example, where you keep garbage cans, extra parking for recreational vehicles, possibly a vegetable garden or a dog kennel/run.
The next thing to consider is where you need public space, meaning the public area that can be seen by the general public. Generally, this is the front yard. Public space may include other areas of your yard, depending on how your home is situated on your property.
The last space and considered the most important is the living space. The living space in our homes includes family rooms, living rooms, recreational or music rooms. Just like the inside of our homes, we need to decide how the outdoor living space will be used. Outdoor living areas include patios, pools, spas, game areas and children's play areas.
Once you have divided your property into these three main outdoor areas, you can start thinking about the outdoor room concept. These "rooms" have real or conceptual floors, walls and ceilings. Once these spaces are defined, the art and science of landscape designing begins.
Before you start designing, you need to take into consideration a few more important factors that will impact your design. For example, these are a few site features and characteristics that will factor into your overall design:
Soil quality.
Amount of sun and the direction of the house in relation to the sun.
Existing features like trees, electrical lines, underground utilities, septic systems and wells.
Other buildings, pools, fences and paths.
Building details like windows, doorways, air conditioners, downspouts and dryer vents.
Snow removal and where extra snow will be piled in the winter.
Prevailing wind.
Property lines and easements.
Zoning.
"Landscape Design: Ten Important Things to Consider," by the University of Florida Extension, will give you some practical tips for designing a home landscape.
After taking an inventory of the property and its features, as well as defining your outdoor rooms, the fun begins. The next article in this landscape design series will help you design your beautiful outdoor rooms.