Part 3: Southern Michigan's hidden treasure
Abundant groundwater provides rich environment.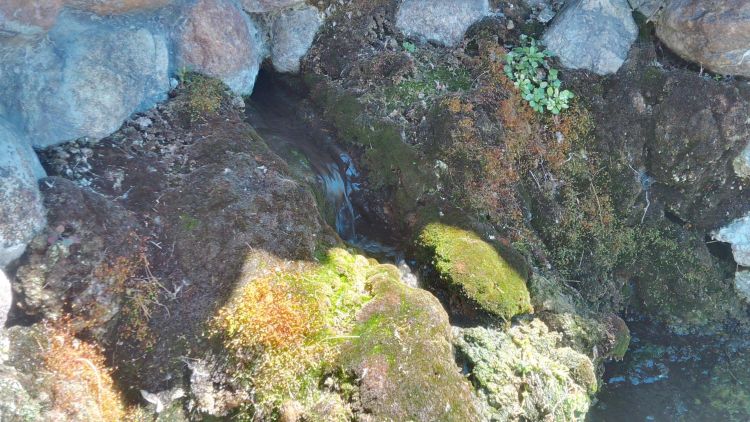 Prairie fens are a globally vulnerable natural community relatively abundant along the swath of counties situated where the Marshall aquifer is exposed to the earth's surface. Here, groundwater constantly flows which provides the right conditions for the uniquely adapted plants and animals that together make up a type of wetland called a Prairie Fen. Why are there so many natural springs in this region? The explanation begins with understanding a bit about the layers of rock below the surface.
The Marshall Sandstone Aquifer is an important source of freshwater. Freshwater is a kind of groundwater that is naturally relatively pure. Because of its quality, many communities, such as Kalamazoo, Battle Creek, Howell, Bad Axe, Summit Township, Marshall, Middleville, Albion, Hastings, Sandusky, Caledonia Township, Springfield, Carsonville, Spring Arbor Township, Leoni Township, Millington, Wayland, Elkton, Holly and Marlette draw from the Marshall Sandstone Aquifer. In Michigan, the Marshall Aquifer stretches across 52 counties.
What is an aquifer? An aquifer is a rock formation capable of producing potable water for many communities. The water resides in the spaces between the rock and the sand particles. The Marshall Aquifer is made up of sandstone, a type of rock that is formed from compressed sand. It is porous which makes it productive, however, because of its porosity it is also fairly vulnerable to contamination and can be over used if too much is pumped with wells. Many of the most productive aquifers are comprised of sandstone.
Only the margins of the Marshall Sandstone Aquifer are exposed to the surface. The interior of the aquifer are covered in thick layers of gravel, stone, clay and sand. The clay layers help to protect the aquifer from surface contaminants. At the margins, the water seeps through hills, into streams, rivers, lakes and other depressions. Water also moves into the aquifer through infiltration.
The natural springs that characterize the landscape in southern Jackson County and neighboring counties are a result of this great aquifer being so near the surface. This unique geology sets the stage for the appearance of Prairie Fens. These unique natural communities are rich with a variety of plants, snails, small fish, amphibians, reptiles and insects. They appear where they do because of the unique freshwater springs that provide just the right conditions.
Learn about the unique wetland communities that thrive in this unusual geologic landscape by reading Part 2: Wildlife of the Prairie Fen.