Participant registration is open for the Great Lakes Hop and Barley Conference
Join us in downtown Traverse City, Michigan, for the premier hop and barley conference in the Midwest on Feb. 28 – March 2, 2019.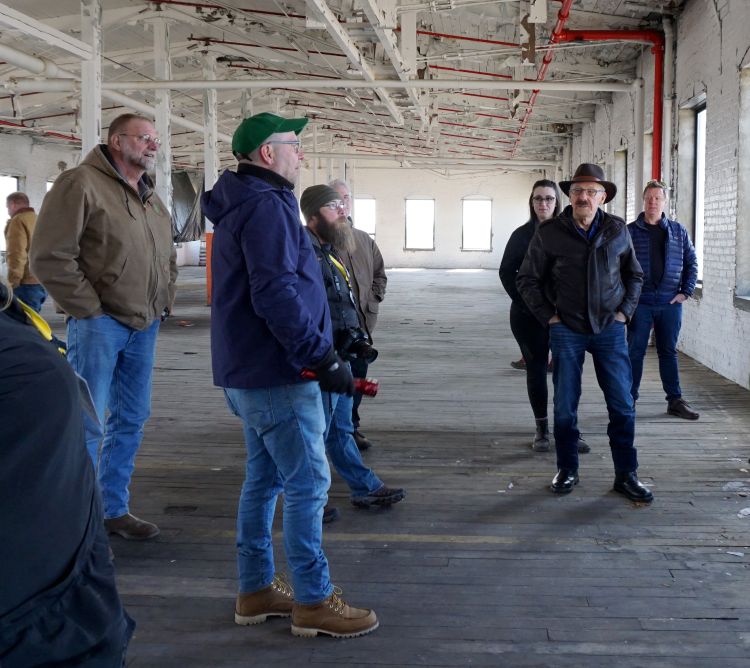 Join us for the fifth annual Great Lakes Hop and Barley Conference, Feb. 28 – March 2, 2019, at the Park Place Hotel and Conference Center in Traverse City, Michigan. The conference will feature an introductory preconference for beginners on Feb. 28, individual hop and barley tracks covering advanced topics on March 1 and an exciting plenary session as well as two post-conference tour options on March 2. The event will also include the Michigan Brewers Guild reception and trade show. Register today at Great Lakes Hop and Barley Conference.
The hop track will feature John Taberna, Western Labs, discussing soil and plant nutrient testing and management; Doug Walsh, Washington State University, taking a deep dive into mite biology and management; presentations by the Hop Quality Group and Hop Growers of Michigan; as well as many Michigan State University specialists covering topics from disease management to nutrient leaching.
The barley track will include a presentation on malting grains for function and flavor by Aaron MacLeod, Center for Craft Food and Beverage, New York; information on barley contracts by Ryan Hamilton, Michigan Barley Association; the 2018 barley quality report from Christian Kapp, MSU; and numerous research reports by MSU specialists.
The combined plenary session will open with a dynamic value chain, sales and marketing panel with industry experts, followed by an engaging sensory panel training with Roy Desrochers, Tufts University, and an exciting cover crops presentation by world renowned soils expert George Bird, MSU.
Schedule overview:
Feb. 28: Optional pre-conference session – Introduction to Hop and Barley Production
March 1: Great Lakes Hop and Barley Conference – keynote presentation, hop track, barley and malt track, Michigan Brewers Guild Reception
March 2 (morning): Great Lakes Hop and Barley Conference – Plenary session including sensory training and cover crop presentation
March 2 (afternoon): Optional tour - MI Local Hops or Great Lakes Malting Company
Registration for the preconference is $50, registration for the main conference is $225 per person or $200 per person for two or more people, and the optional tours are $15 per person. Individual registration includes admittance into the Friday and Saturday educational sessions, continental breakfast each day, lunch on Friday, the Michigan Brewers Guild Reception on Friday evening and the vendor tradeshow. The pre-conference registration rate includes admittance only to the Introduction to Hop and Barley Production session on Thursday, Feb. 28 from 1-5 p.m. The tour rate includes the cost of lunch, but does not include transportation to the facilities.
Discounted lodging is available at the Park Place Hotel. Call 231-946-5000 by Monday, Jan. 28, and mention you are part of the 2019 Great Lakes Hop and Barley Conference to receive the discounted nightly rate of $119.95 per night (weeknights) and $139.95 (weekends), plus tax. Parking for hotel guests is free.
Companies interested in sponsoring the 2019 Great Lakes Hop and Barley Conference can learn more by viewing our sponsor/vendor packet on the registration page. The conference will once again include an outstanding vendor show. For more information about sponsorship or registration, please contact Betsy Braid at 517-884-7081 or braidbet@msu.edu.
This material is based upon work supported by the USDA NIFA under Award No. 2017-700006-27175. Any opinions, findings, and conclusions or recommendations expressed in this publication are those of the author and do not necessarily reflect the view of the US Department of Agriculture.